"Take vacations and go as many places as you can. You can always make money, but you can't always make memories." – Unknown
One of the best places in South Africa to make memories is Mossel bay. Situated on the N2 approximately halfway between the coastal cities of Cape Town and Port Elizabeth. Seeping with history, Mossel bay has officially declared a town in 1848 and holds a special place in South African maritime history. It is the first recorded place used regularly along the South African coast by European seafarers journeying to the East.
Known for its perfectly pleasant weather, Mossel Bay is a vacationer's dream. Whether you're visiting in Summer or winter there is no shortage of things to do in Mossel Bay because after all the sun shines for about 320 days!
Our List of Things to do in Mossel Bay
Bartolomeu Dias Museum Complex
Centrally situated near the beach, shops and restaurants, and the tourist information centre, the Bartolomeu Dias Museum Complex, is one of the best attractions of Mossel bay. Stay transfixed from the moment you set foot into the reception and information area.
There are three parts to the Museum. First up is the Maritime Museum a showcase of the English and Dutch maritime history and seafarer history from around 1488 and the history of the Mossel Bay residents of the time. There's even a seafarer ship replica where you can take photos!
The second is the Shell Museum and Aquarium discover the sea and land snails, shells, and their ecology. Find out how humans used molluscs and shells successfully and how they fit into understanding our ancestors and their connection to nature.
The third is the famous post office tree. When Pedro D'Ataide's ship, became separated from the other ships along the east African coast in 1500. D'Ataide landed in Mosel Bay called, the watering place of São Brás at the time. He left a letter containing some crucial information in a Portuguese sailor's shoe and tied it to a tree here.
In July 1501 the fourth Portuguese Fleet to India found D'Ataide's letter, the captain of the fleet, in turn, left an inscription on the stone which was found in 1850. A replica of this postal stone can be seen inside the Maritime Museum. Leaving post ashore became a means of communication between ships that anchored in the bay for supplies. In 1963 it was declared a world heritage site, the local tourism organisation placed a large post box, shaped like a sailor's boot, next to the tree where you can still post letters and postcards.
Complex Entry                                               Complex & Caravel
Adults: R 20.00                                               Adults: R 40.00
Pensioners: R 10.00                                      Pensioners: R 20.00
Children under 18: R 5.00                           Children under 18: R 10.00
 Opening
Monday To Friday                          08:15 to 17:00
Saturday & Public Holidays         09:00 to 16:00
Sunday                                              09:00 to 16:00
---
The Western Cape Butterfly Sanctuary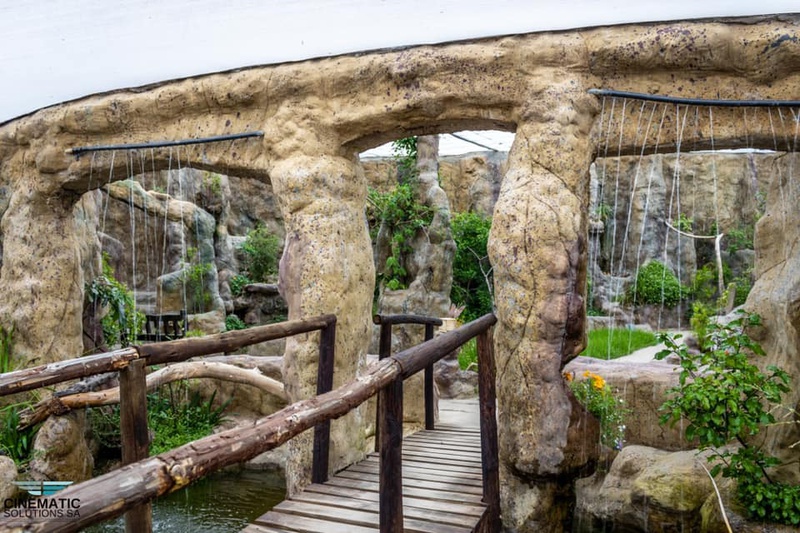 "Beautiful and graceful, varied and enchanting, small but approachable, butterflies lead you to the sunny side of life. And everyone deserves a little sunshine." — Jeffrey Glassberg
What would life be without beauty? Considering that many butterfly species are endangered, having a place to visit, enjoy and have these wonderful creatures cared for in today's environmentally challenged world is special.
Join the founders Louise and Chris Nel, at the Western Cape Butterfly Sanctuary. Book a stay at the unique lodge or go around for a day visit, a place where children and adults can enjoy interacting with various farm animals, safely, where kids can play in their own specialised play area and where adults can relax stress-free on the sprawling lawns on at the Die Afdak Restaurant and Pub or Tea Garden.
Visit the website to make bookings.
---
Mossel Bay Historic Ghost Walk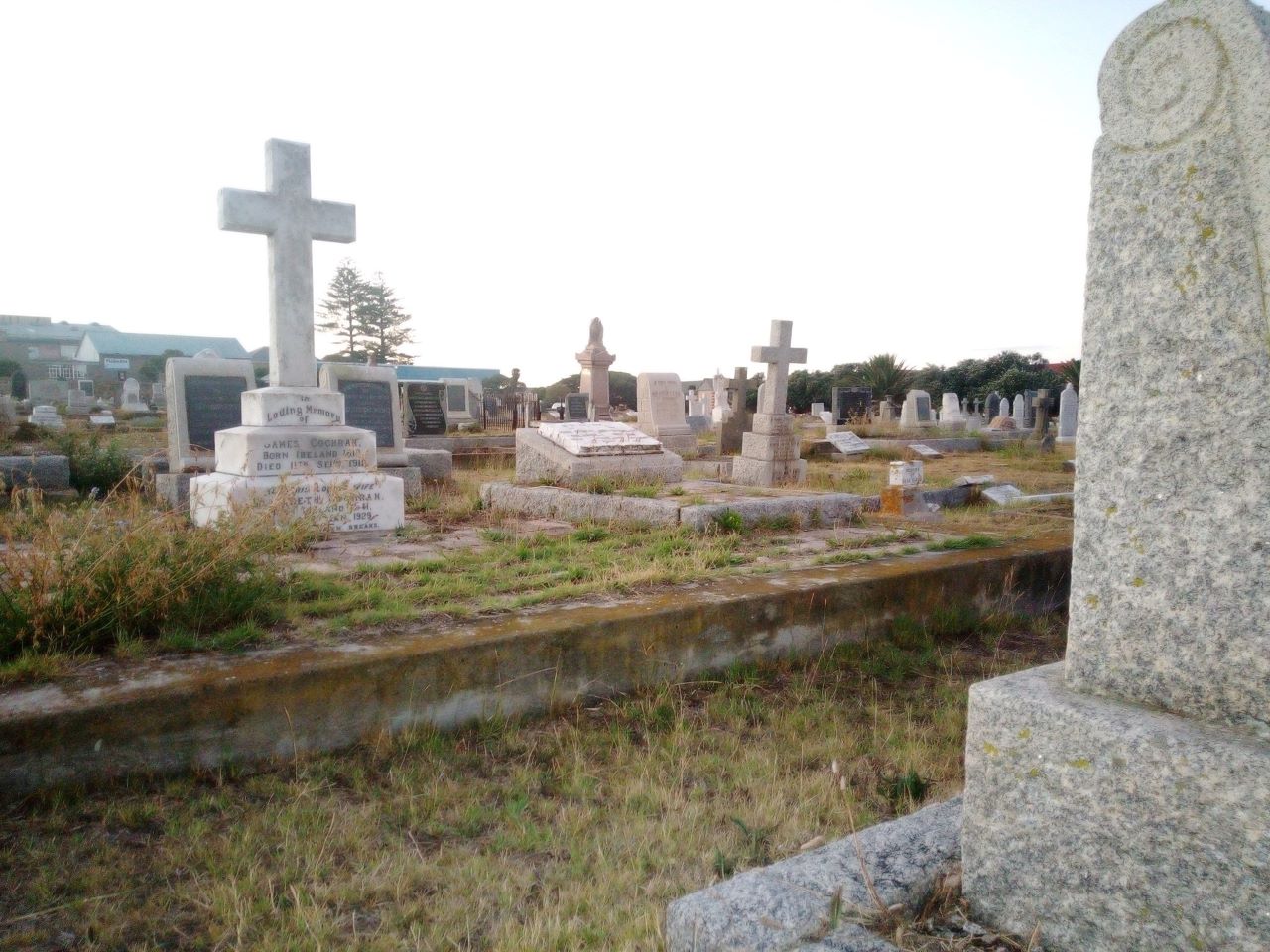 Take a walk back in time, visit the old stone buildings, that made up the little town of Mossel Bay when it was first discovered in the 1400s learn about the wicked and beautiful history of the town and its former residents.
While you spend the afternoon and early evening walking in the footsteps of the residents and history with tour guide and curator, Leon van der Walt, a natural storyteller who has incredible knowledge about Mossel Bay, it'll feel quite eerily like you're back in time, reliving the experience of many of the residents who have long since passed, … or have they?
You'll get to see the old German graveyard, the hospital that claimed the lives of more than 200 000 people during the Spanish flu outbreak, where bar fights would often break out and where the first hanging (and thankfully only hanging) took place amongst much more.
Time           18h00 to 20h00
Rate            R150
Bookings are essential.
---
Jakkalsvlei Private Cellar
For a truly wonderful Cape Wine tasting experience, you need to visit the Jakkalsvlei vineyard, nestled just below the Langeberg Mountain range. This beautiful and top-class family-owned vineyard that produces some of the best high-quality fruit-driven wines is one of the Garden Route's most popular destinations.
The Jakkalsvlei range includes thirteen different wines from a fresh and zesty Sauvignon Blanc, a fruity River Cuvée white blend, a natural-sweet range of White, Red & Pink Moscato and full-bodied Cabernet Sauvignon to name a few. The range also features two sweet wines. A rich and creamy Hanepoot and juicy syrupy Red Muscadel. The wines are full of character and reflect the true ambience of the Jakkalsvlei Farm.
Book your wine tasting experience on any day of the week, you have the option to choose between a 6 wines package at R60 or a 13 wines package at R120. The highly knowledgeable hosts will guide you through the tasting sharing their wine knowledge and some fantastic stories and history of the vineyard. Learn about the colours, flavours, and bouquets, of each wine. Book at the wynhuis restaurant and either relax with good food and great wine or some exciting wine pairings that will excite your palette.
Times:                  Daily from 10h00 to 16h00.
Rates:                  R60 for a six-wine tasting package
                             R120 for a thirteen-wine tasting package.
Various prices on wine pairing
        Bookings are required.
---
Outeniqua Moon Percheron Stud and Guest Farm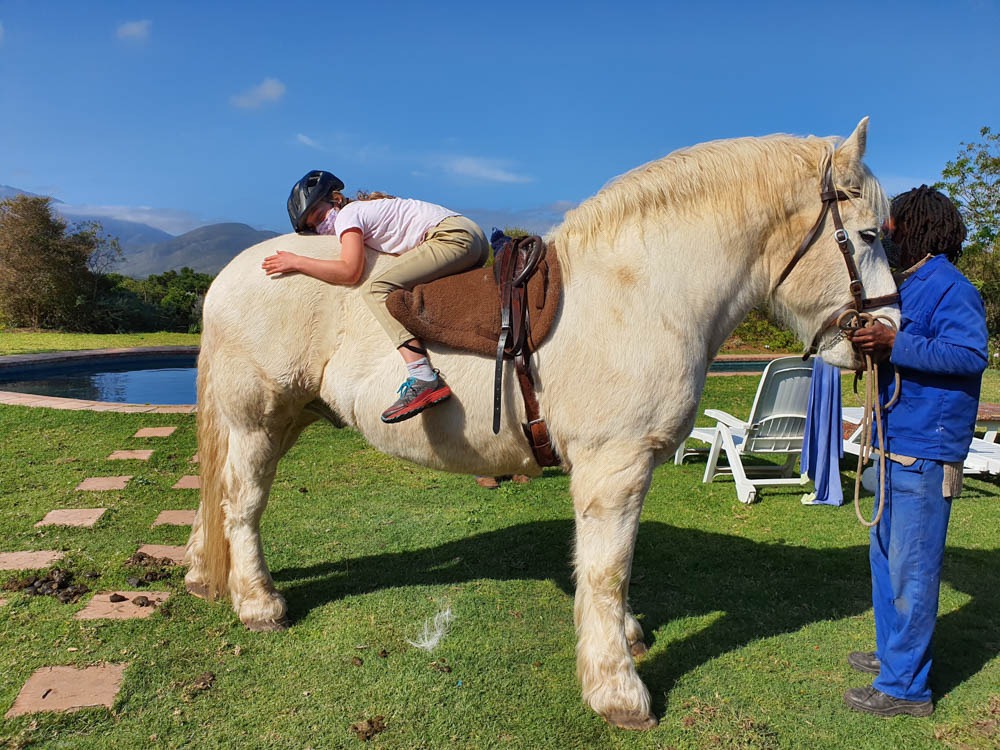 Reconnect with the serenity of nature and her beautiful creatures at the Outeniqua Moon Percheron Stud farm, known as the home of large draft horses. Draft horses are large horses, bred in the 1900s for farming purposes, they are easily recognisable by their muscled builds, docile temperaments, and in some breeds, feathering on their legs.
Get to know these incredible animals, whether you take a day trip to Outeniqua Farm, where you can enjoy, scenic carriage rides, a tour where you'll learn about these magnificent horses, on good weather days you can even get the opportunity to sit on the biggest horse in South Africa, that was born and bred on the farm. You can hike or bike through the trails surrounding the farm for a nominal fee, have a picnic or braai and make use of the swimming pool facilities.
Surrounded by the serenity of the Horses Outeniqua is the perfect place to stay when visiting Mossel Bay, offering a peaceful getaway from the hustle and bustle of daily life, but too far from the town and beaches for some sand, surf and shopping.
---
The Pink Hound Atelier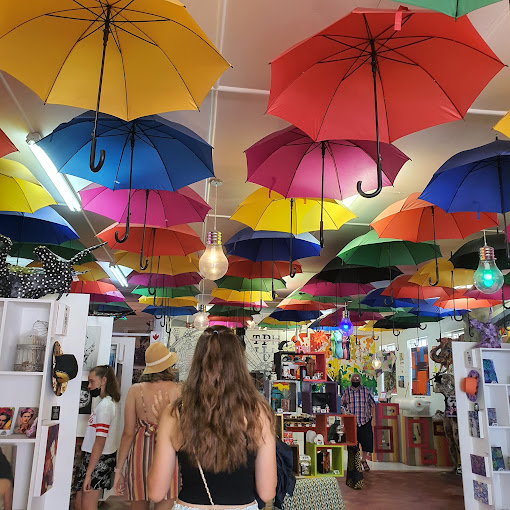 Celebrate life and diversity of art and culture at the Pink Hound Atelier on Marsh Street. Take in the experience as you browse through the art featuring artists like Tiancee, Prima Balarina and the Dutchess.
Do some shopping with 90% Handmade wacky – funky – cool art products. A wonderful place to take in a truly bubbly art experience.
Open   09h00 to 17h00
---
The Goods Shed Indoor Flea Market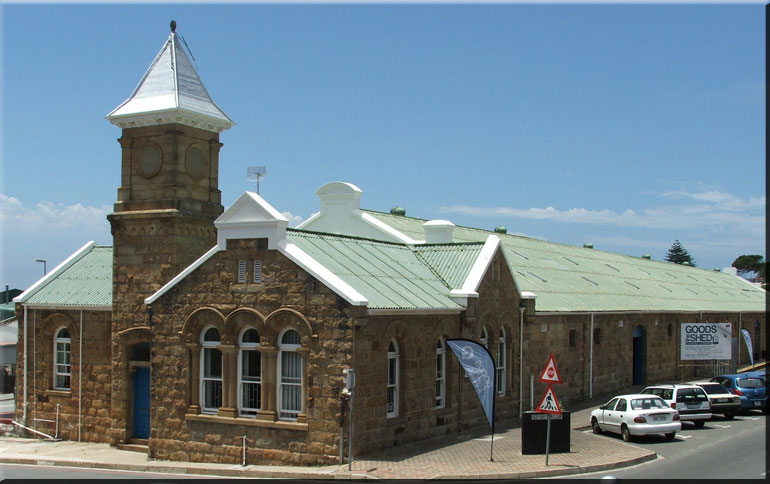 Of course, a seaside vacation would not be complete without a trip to the local flea market. Well, in Mossel Bay, get ready to spend at least 2 to 4 hours browsing and buying as many unique items as possible at the biggest indoor Flea-Market in the Southern Cape.
The Goods Shed indoor flea market has so much to offer from art and toys to books, shoes, lighting, food jewellery and everything in between. It boasts the largest number of vendors in the area.
Surrounded by historical landmarks, in the harbour area. You'll not only get the shopping trip you deserve but also get the chance to take in the surrounding culture of the area.
There is also a restaurant that makes some hearty meals, wheelchair access, baby facilities and kiddies play area. Enjoy the high-energy buzz of Mossel Bay here in the heart of it all at one of the most popular spots in town.
OUT OF SEASON:
Monday to Saturday from 9h00 till 17h00
Sundays from 9h00 till 14h00
---
DuneSeven Fishing Kayaks and Outdoor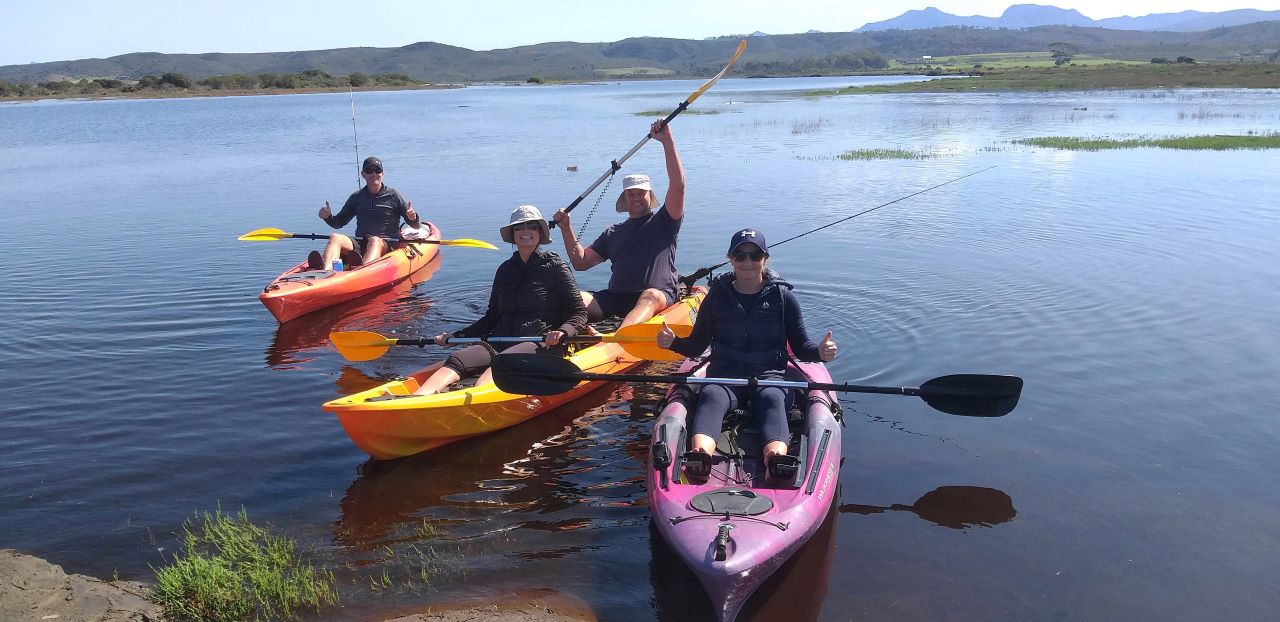 One of the top things to do in Mossel Bay is surfing and swimming, spending time in the Indian Ocean is the main reason why we love Mossel Bay as a top tourist destination. With that in mind, why not throw in Kayaking and Fishing into the water fun in Mossel Bay, Head out to various pristine marine locations within the Garden Route for an exciting experience of kayaking and catching and releasing fish.
No need to bring or buy any equipment of your own at the DuneSeven Fishing Kayaks and Outdoor store, where you can sign up for this experience, where you'll be provided with all the equipment before setting out into the marine locations.
Kayaking                     R450pp
Fish Kayaking             R650pp
Bookings are available and subject to weather conditions.
---
Point of Human Origins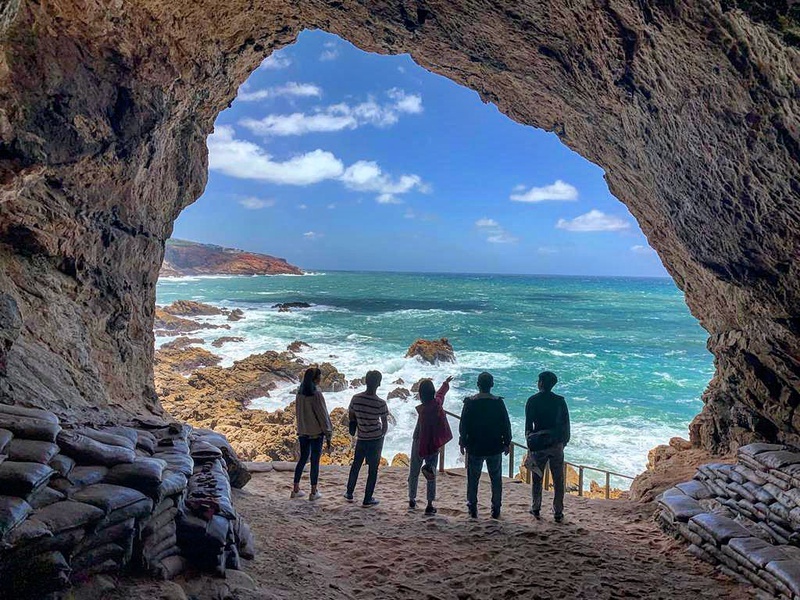 While the Northwest hold the origins and discoveries of humanity and humankind you can find a similar experience at the caves of point of human origins in Mossel Bay. A world-renowned archaeological site that holds evidence of modern human behaviour, that gives us insight into the past and the behaviours that can shape our future and interaction with the world we live in.
Take one of three tours to learn more about the Point of Human Origin, the first is with Dr Nilssen, to discover and uncover, Middle Stone Age archaeology. The Point of Human Origins Experience starts off with an informative and educational PowerPoint presentation by Dr Nilssen, learn about human nature, and how our earliest ancestors managed to survive a near extinction event through their connection with and reliance on nature. Then take a remarkable scenic visit to the caves at Pinnacle Point.
The second is a one-and-a-half-hour guided Cave visit with a specially trained tour guide. Who is available, no group size is required. This option is great for short-notice visitors to the caves.
The third option is a 7-hour day trip experience that begins by visiting the archaeological cave sites at Pinnacle Point, followed by a five-hour hike, that includes a picnic stop, along the famous St. Blaize Trail with beautiful coastal views.  The experience ends at another important Stone Age archaeological cave site at the iconic Point of Mossel Bay.
Bookings are essential
A portion of your fee goes into a conservation fund for protecting and conserving the sites that we visit. 
---
Diaz Express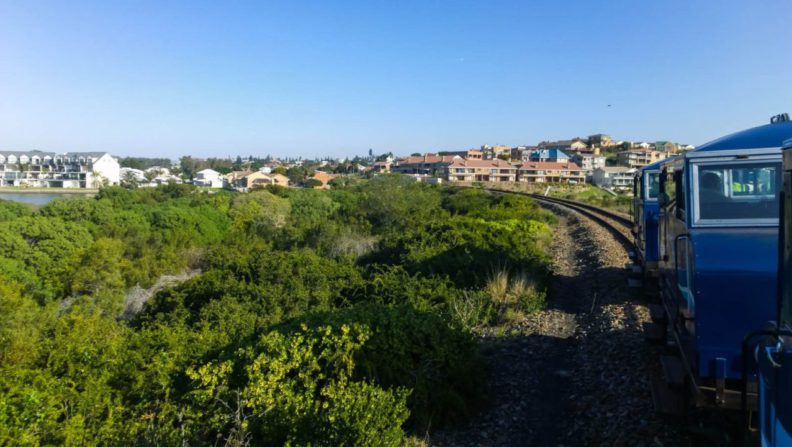 Depart from Hartenbos, and travel along the route from George to Mossel bay, stopping along the way for exciting excursions at, the popular Great Brak River, Glentana and Maalgate.
Taking the Diaz express along the Transnet rail network is a wonderful and relaxing way to experience the garden route, it's the perfect photo op place to get incredible shots of your beautiful scenic landscapes.
During the whale watching season, you'll get the front row seat in the Diaz express, to marvel at the incredible sea creatures. Visit a few craft shops, and art galleries along the way and experience the incredible indigenous plant life of the Cape Floral Kingdom that the garden route is so famous for.
Regardless of if you are travelling alone or with friends, there are plenty of opportunities to meander along the rivers, estuaries and beaches and just take in the beauty that is Mossel Bay and the garden route.
There are three great options to choose from, the breakfast option runs every Monday, Wednesday and Friday, from Hartenbos station to the Great Bak, then either Seeplaas restaurant or Opispoor pub and grill for breakfast, back on the train you'll go through to Glentana viewpoint and then back to Hartenbos.
Time    09h00 to 12h30
Cost     R225pp
 The Lunch option is similar to the breakfast option, however, after lunch, the train will make it's way to Maalgate Bridge and then head back to Hartenbos.
Time    13h00 to 17h30
Cost     R250pp
 The third option happens every Tuesday, Thursday and Saturday, departing from hartenbos station, make its way to Glentana, afterwards stop for a 30 minutes picnic at a scenic spot, before making your back.
Time    09h00, 12h00 and 15h00
Cost     R210pp  
---
White Shark Africa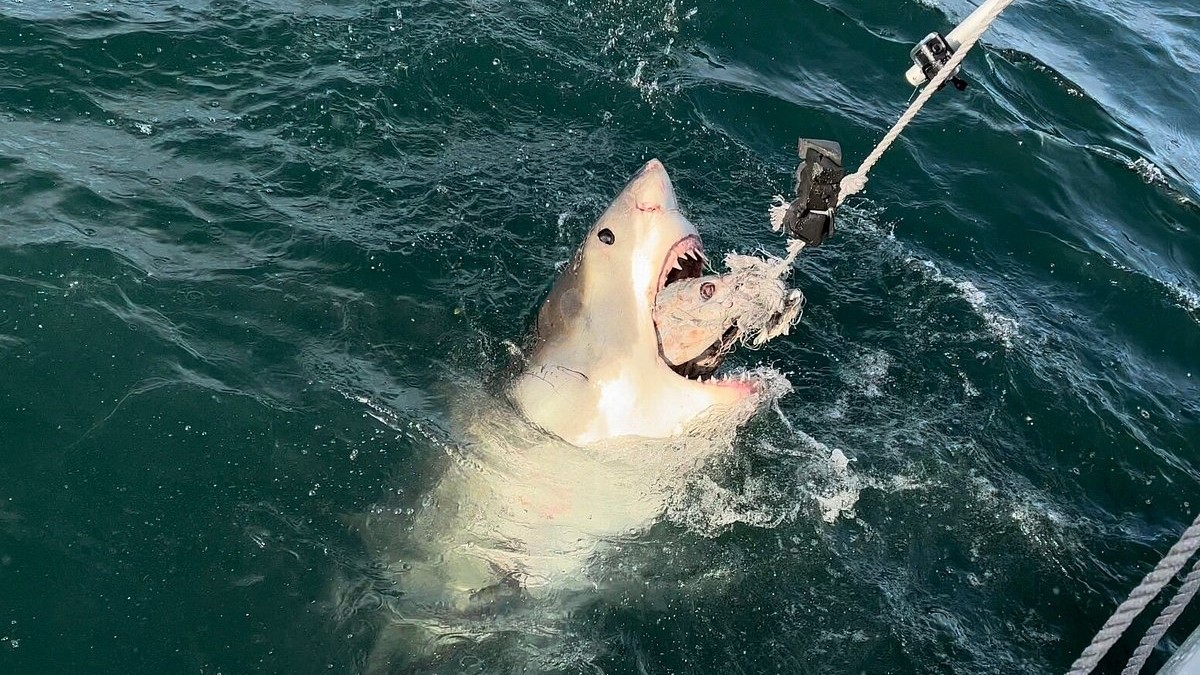 Thanks in part to Jaws and movies like the deep blue sea and others, Great White Sharks have racked up quite the fearsome reputation! As well as they should be, however learning more about the warriors of the ocean from shark-specialised, scientists and marine biologists you'll come to know a completely different side of the great white. While free diving with sharks is risky, cage diving is relatively safe and makes for one hell of a trip. White shark Africa is where you will experience these beautiful creatures in their natural habitat.
Along with other eager and nervous shark diving enthusiasts and thrill seekers, you'll board the "Shark Warrior" a custom-made and kitted-out boat, and ride to the shark site. With your heart-racing palms sweating you'll find a little comfort and you wait for the sharks to appear. Once they do your heart will practically be jumping out of your chest and your stomach will feel like it's sinking, but that's all part of the fun that comes next.  Once the sharks start showing up / arriving, the cage will go into the water and then the diving will begin! Once in the water, you'll soon find that you can dispel the idea that sharks will try to eat you in the cave, chewing through the metal bars and rocking the boat violently, instead you'll get to witness the great whites in their own environment and realise that we should be playing a much humbler part when it comes to revering these magnificent owners of the ocean.
 Before or after the dives, you can enjoy snacks and drinks on the boat accompanied by friendly chatter. And upon returning to shore enjoy afternoon tea and receive a certificate stating that you dived with sharks!
---
Mossel Bay Zipline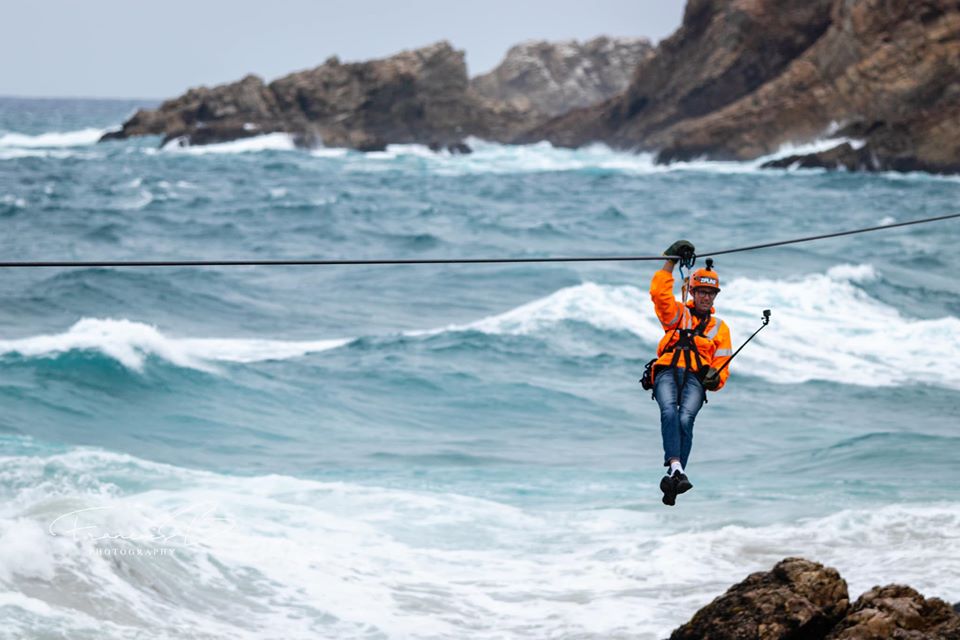 Mossel Bay is full of surprises, not only home to the largest indoor flea market, a glorious gin distillery, and marine wildlife, but it's also where you can take the longest zipline over the ocean!
Get geared up at basecamp then head over to the top launch area in a shuttle where you'll be strapped onto the zipline and when you're ready you'll begin your journey over the ocean. Take a go pro with you strapped to your chest or your helmet, as you zip down at your own place to the landing platform approximately 1km away.
An experience, zipping across the ocean, sometimes you'll get to see dolphins and other sea creatures peaking their heads out as you go over, don't worry you'll be high enough, to avoid any surprise leaps by these jovial animals. Once the fear quickly subsides, take in the amazing views on your way down! It's truly a sight to behold repeatedly.
Reaching the end will feel like the experience is over way too soon and trust me, you'll be back the next time, and you should be, you never know what the ocean or surrounding views have to offer the next time.
Time    Monday to Sunday 08h00 to 17h00
Cost     R600pp
---
Oystercatcher Trail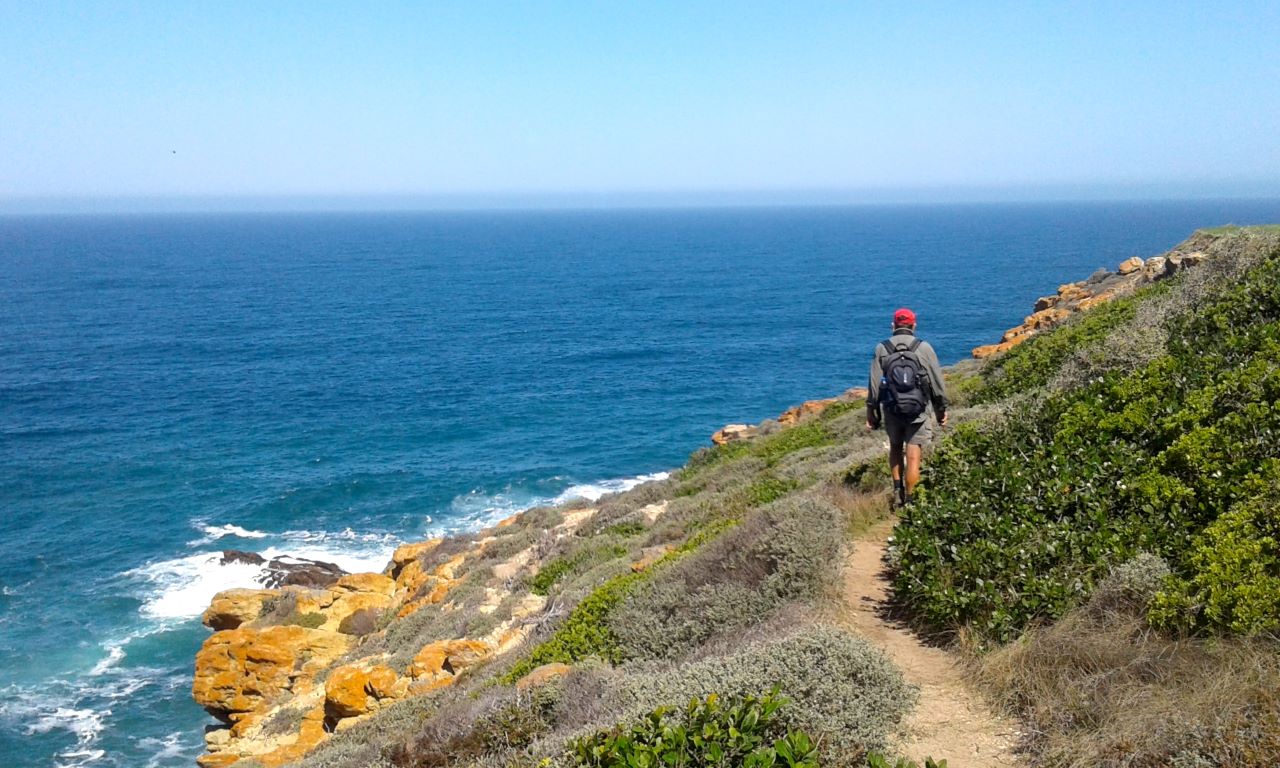 Hike one of the largely unspoiled, beautiful and natural Garden Route coastlines between Mossel Bay and Gourikwa Private Nature Reserve. This incredible route that crosses over the Gouritz River is ripe with biodiversity. With the combination of bird and marine life as well as a great variety of Fynbos species, this trip is one that really connects the human to unspoiled nature that we tend to take for granted.
 There are various packages to choose from, from a one-day trip to five day and four nights hike, where you'll stay at predetermined accommodation, and meals are provided (for the longer tours). No matter if it is a one-day day tour or a five-day tour, you will be in awe of all that you got to experience in untouched nature. This is one of the things to do in Mossel Bay, that you will never regret doing.
 Prices are subject to bookings, packages and availability.
Bookings are essential
---
 A wise person once said that "Life is better in flip flops." – Unknown no doubt that when things get too unpredictable, stressful or you're standing on the verge of total burnout, more likely than not, nature is the answer to completely reset, refocus, relax, and recuperate. Not only will you get all of this with things to do in Mossel Bay, but you can also just completely relax. Grab a book or a cocktail, your towel a pair of sunglasses and your flip-flops, lay on the beach and just be in the moment of complete relaxation.  See you soon!!