If you are looking for things to do in Cullinan, you are in the right place.
Cullinan, a small town in the Gauteng province of South Africa, is known for its rich history and picturesque scenery. Named after Sir Thomas Cullinan, who discovered the world-famous Cullinan diamond in the area in 1905, the town offers a range of activities for visitors to enjoy.
Whether you're a nature lover, history buff, or just looking for a relaxing getaway, Cullinan has something to offer.
In this article, we'll explore some of the best activities in Cullinan, from exploring the diamond mine to going on a game drive. So, pack your bags and get ready to experience the charm of this quaint town.
Our list of Things to do in Cullinan
Harrie's Pancakes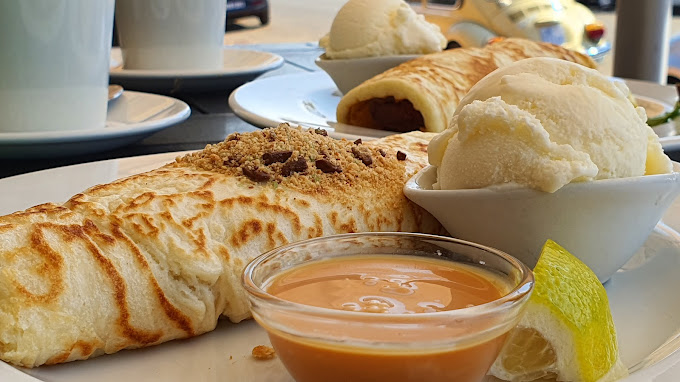 You can't really say you've had the best of Cullinan until you go to Harrie's Pancakes, which is why we are putting it right at the top of the list.
Harrie's pancakes has been serving tasty treats for over 30 years and you can indulge in an assortment of either sweet or savoury treats that take the pancake experience to a new level if you choose to go the sweet way.
They have over 1300 reviews on Google with a 4.6 rating so that tells you just how popular Harrie's is.
Founded by Harrie Siertsema in 1986, the restaurant epitomizes the small-town charm in its simplicity and traditional look, and is a nice place to sit for an hour or two.
---
Adventure Zone Cullinan
They not only offer some of the best high-adrenaline adventure activities in South Africa, but they also cater to social gatherings for private parties and team-building exercises for businesses. Your first port of call for adventure and outdoor activities in Gauteng should be Adventure Zone Cullinan or Adventure Zone Voortrekker Monument.
Finding outdoor activities has never been simpler than it is right now, thanks to our selection of activities like quad biking, ziplining nearby, nature treks, hiking trails, archery, and abseiling.
The zip line at Cullinan is everything you've always wanted it to be extremely long, stunningly high, very swift, and exhilarating slides that leave you wanting more!
Book a Zipline Tour with Adventure Zone
They have four slides cover a staggering 1.5 kilometers of the Muningi Gorge. You will be able to reach speeds of up to 100 km/h while sliding over steep "drops" that are more than 80 meters high.
Next up is the Quad Trail tours that they offer. The guided quad tails are done on automatic, 260cc quad bikes and no experience is needed. Crisscrossing through pristine bushveld, a couple of obstacles along the route will test your skill level, making this a fun and exciting, as well as educational, experience.
Quad Trail: technical 4×4 quad drive
And last but not least, is their abseiling activity. Not only are they the highest commercial abseil in Gauteng, they we have the most beautiful premises, Muningi Gorge will blow your mind away.
---
The Cullinan Mine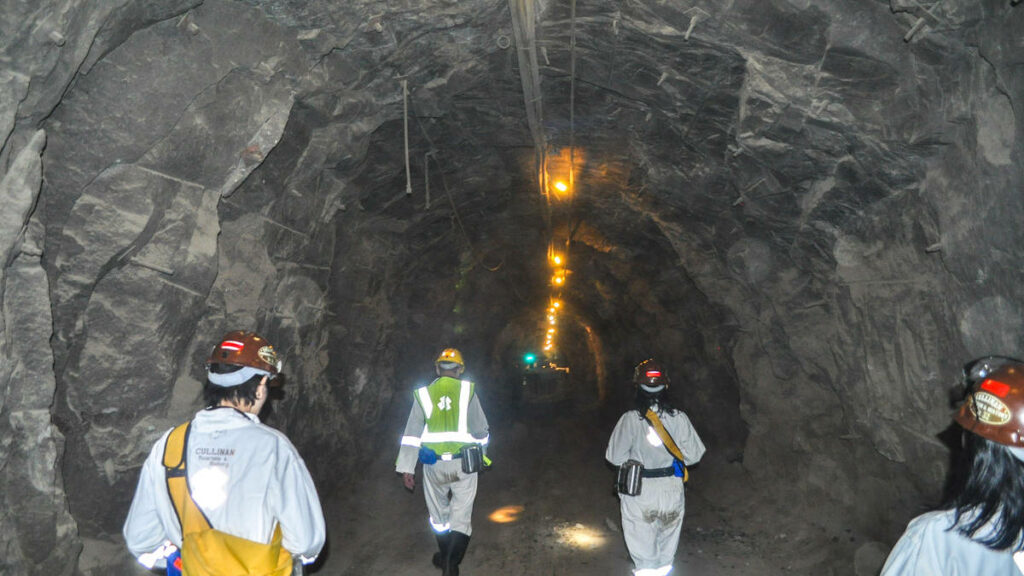 The Cullinan Mine is known as the world's most significant source of extremely rare blue diamonds as well as a source of massive, high-quality gem diamonds, including Type II stones.
The mine became famous after the 3,106-carat Cullinan diamond, the largest rough gem diamond ever found, was unearthed there in 1905. This diamond was cut into the two most significant stones in the British Crown Jewels.
The Cullinan Mine is the source of many of the most well-known diamonds in the world, and under Petra's leadership, it continues to produce diamonds of the highest quality. As of 30 June 2022, the Cullinan Mine has a world-class gross resource of 147.2 Mcts, which means that its mine life may be considerably longer than the existing mine plan through 2030.
See: Cullinan Diamond Mine Guided Tour
---
Zebra Nature Reserve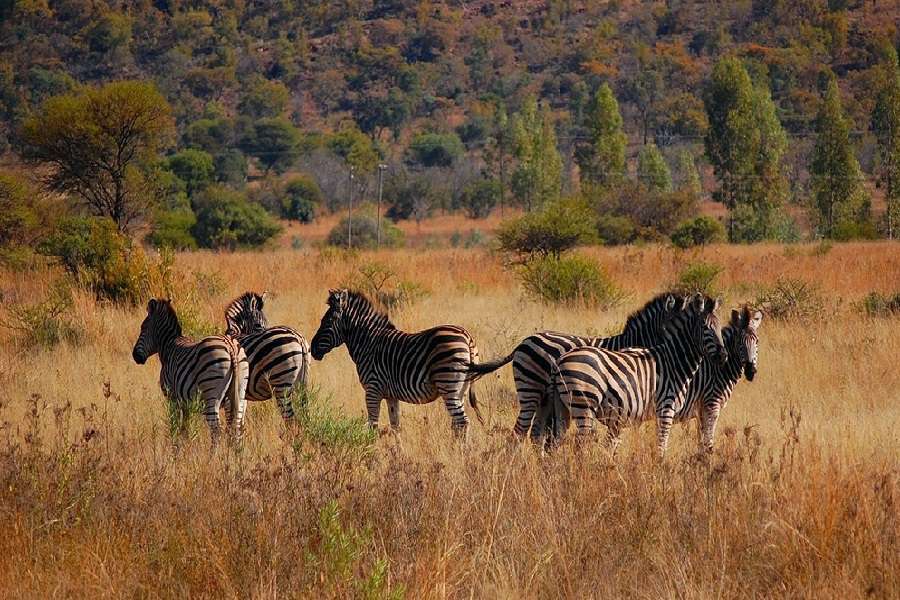 A family-friendly resort with four very different types of lodging securely spaced from one another. The four villas, each with its own unique atmosphere, features, and gorgeous landscapes filled with a variety of African animals, are situated on the 400-hectare reserve.
Guests will have an exceptional and memorable experience thanks to them. Whether it's leisurely strolls through the verdant surroundings, laps in the pool, picnics in the gardens, or exquisite meals under the direction of our executive chef, visitors are sure to feel pampered, renewed, and eager to return.
On the site, there are four distinctive lodges: Zebra Mountain Lodge, Zebra Stables, Zebra Jungle Lodge, and Zebra Villa. Together, they provide 63 en-suite rooms with double or twin beds. Each resort has a restaurant, a swimming pool, and an African boma.
---
Colin's Horseback Africa & Wildlife Education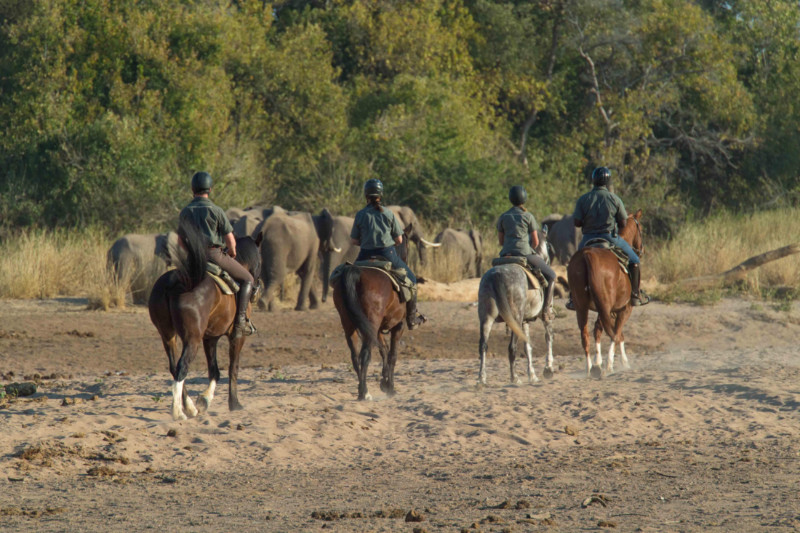 One of the most popular sports in South Africa is horseback riding. The most well-known restaurant in the neighborhood is Colin's, Horseback Africa. Zebras and giraffes are among the numerous species you will see up close on this unique trip, which is located in a private wildlife park.
You may stroll and interact with lion cubs as well! The lion tour is a very engaging and informative excursion on lions, providing information on these amazing creatures. You get to play with the cute cubs along the way. Imagine displaying a photo of a lion cub to your pals! If you love animals, Colin's is a location you have to go! Colin actively works to care for and preserve the growth of lions.
---
McHardy House Museum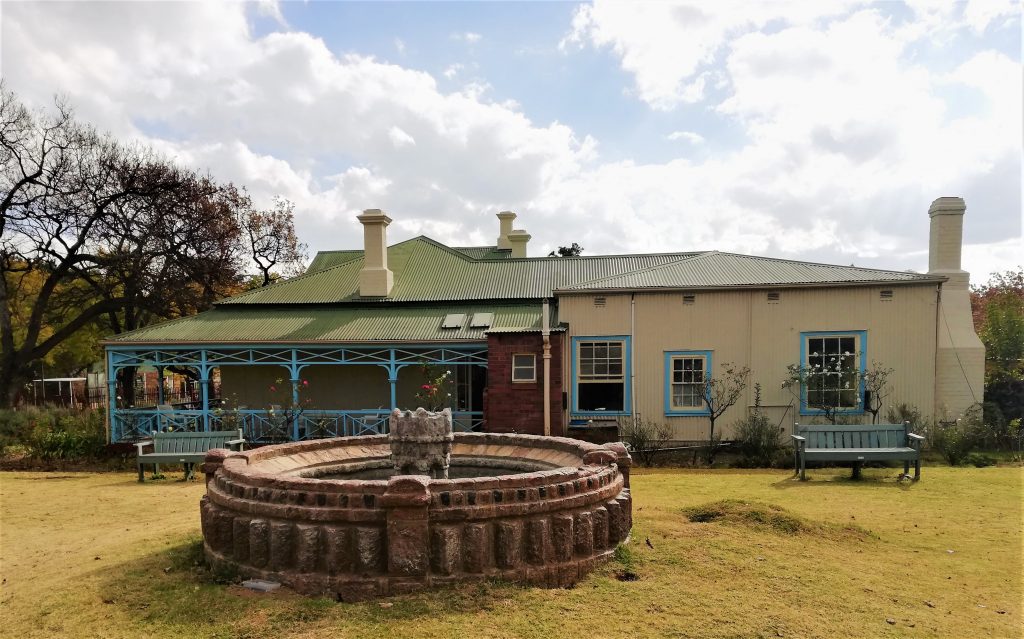 A trip to Cullinan's McHardy House is a step back in time. Your visit will be excellent because all tour guides are Cullinan Heritage Society membersThe museum is open every other day of the week from 10 A.M to 15 P.M except Tuesdays.
The McHardy family, who were relatively well-off in the pioneering and mining sectors, is chronicled in the house. Little collections like these grooming items are only a few of the museum's riches, which include the rooms.
---
Kevin Richardson Wildlife Sanctuary (Lion Whisperer)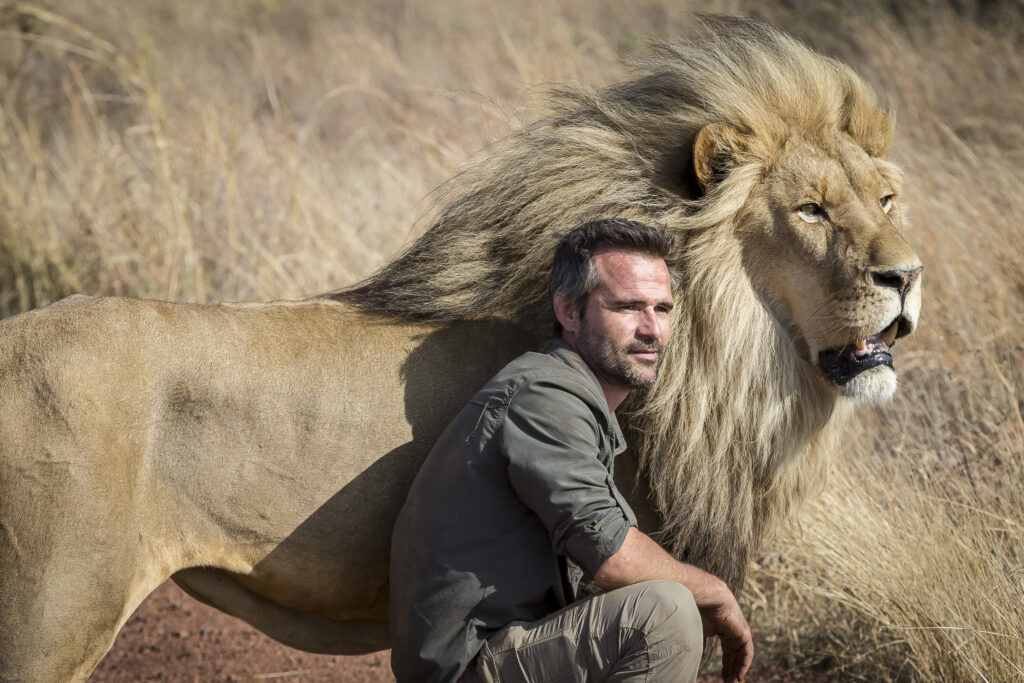 The for many travellers, first thing that springs to mind when we think of South Africa is its animals. And visitors have experienced some of the most amazing things here.
The Kevin Richardson Wildlife Sanctuary (Lion Whisperer), located in Cullinan, is one such location that will alter your life. The "lionwhisperer" Kevin Richardson is well-known throughout the world. His mission is to raise awareness and protect this stunning species by his unique interaction with this African animal. He wants to stop people from misjudging wildlife, which has happened and still happens.
This wildlife reserve, which at the moment also houses the black leopard, the spotted hyena, and the striped hyena, must be on your itinerary.
---
The Cullinan Lakeview Cottages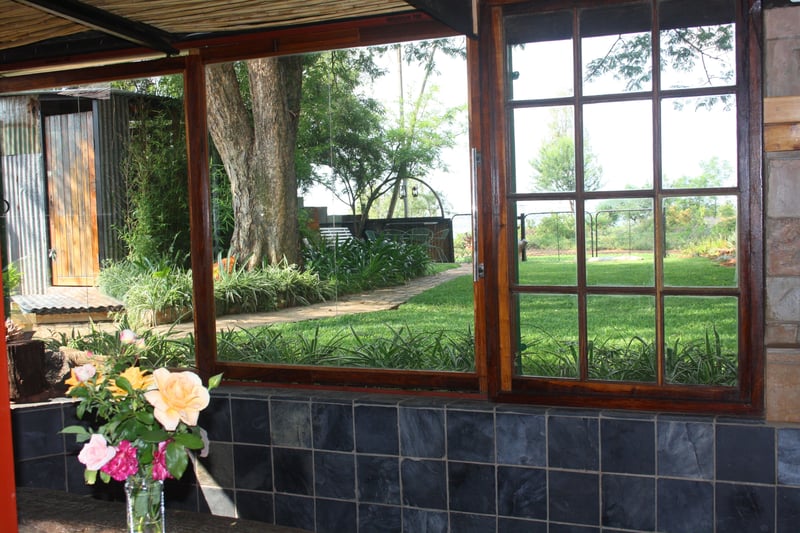 The Cullinan Lakeview Cabins offer breathtaking views of Cullinan Lake and its surroundings while being tucked away peacefully in one of the town's busiest districts. This place has pretty amazing lodging. It is calm, cozy, and welcoming, and offers 2 roomy cottages that can hold 16 people.
The first cottage can accommodate up to six people, and the second one up to ten. Both cottages offer lovely, lush gardens, outdoor patios, and indoor grills that may be utilized both in the summer and the winter.
The stunning view of Cullinan Lake makes it the perfect destination to visit if you want to unwind for a few days in the middle of nature.
---
The Somabula Nature Reserve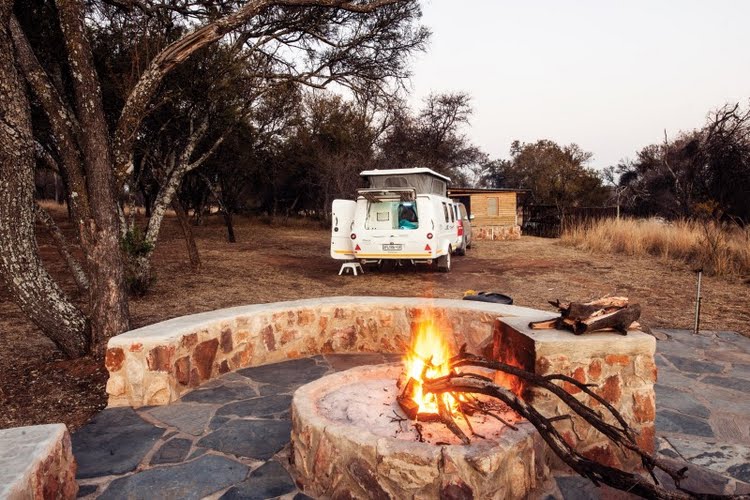 The 400 hectares of natural shrubs, native trees, and amazing bird species make up the well-located Somabula Nature Reserve. The reserve is home to a wide variety of zebras, giraffes, antelopes, and wildebeest. Insects, intriguing reptiles, and tiny animals would also be visible.
The Somabula Natural Reserve offers accommodations in renovated ox carts, self-catering cottages, and a lovely shaded camping area. The Lapa with the braai area is available for use by day visitors. It is possible to get close to the game during horseback rides and game drives, which are escorted by knowledgeable guides.
A delightful experience in the Somabula Natural Reserve is guaranteed by the competent management here.
---
Ditsong Willem Prinsloo Agricultural Museum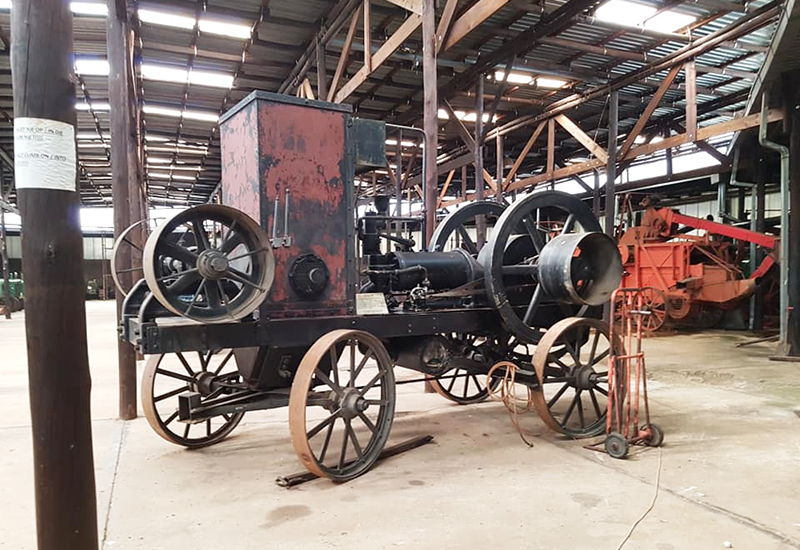 South African agricultural history is uniquely preserved and presented at the Willem Prinsloo Agricultural Museum. From the Stone Age until 1945, the Museum displays the evolution of agriculture in South Africa. DITSONG: Eight museums seven in Tshwane and one in Johannesburg make up MUSEUMS OF SOUTH AFRICA.
These museums house a variety of collections that span the disciplines of paleontology, anthropology, geology, military history, and anthropology as well as flora, fauna, and plant life. Children, teenagers, adults, students, visitors (both foreign and domestic), researchers, and the general public are the museums' target demographics.
For the benefit of local and global cultural, social, and economic usage, the museum conducts research and disseminates such data. Provide heritage-based services to people, tertiary institutions, and other museums in addition to yourself.
---
Fundani Tours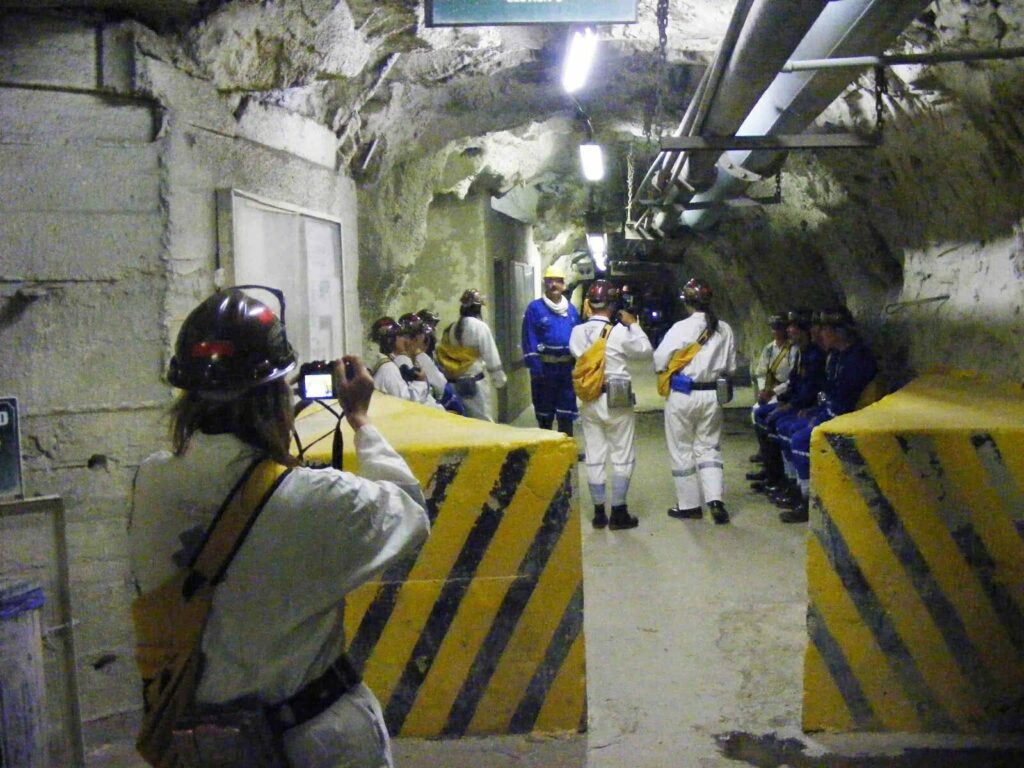 With knowledgeable local guides and new companions to share it all with, Fundani Tours offers a distinct perspective on South Africa. Come alone, with friends, or with your partner, and depart with memories that will last a lifetime.
Fundani Tours' objective is 'to sell educational, motivational, inspiration and enrichment tours which compels information and awareness about the tour location'. Fundani Tours offers a variety of tours, including beer tastings and pub crawls as well as village and community visits.
The biggest diamond in the world, the Cullinan Diamond 3106, is found at their Cullinan Mine. The mine has also generated a fourth of the world's gem diamonds weighing 400 carats or more, which is another astounding number.
---
Windy Brow Game Reserve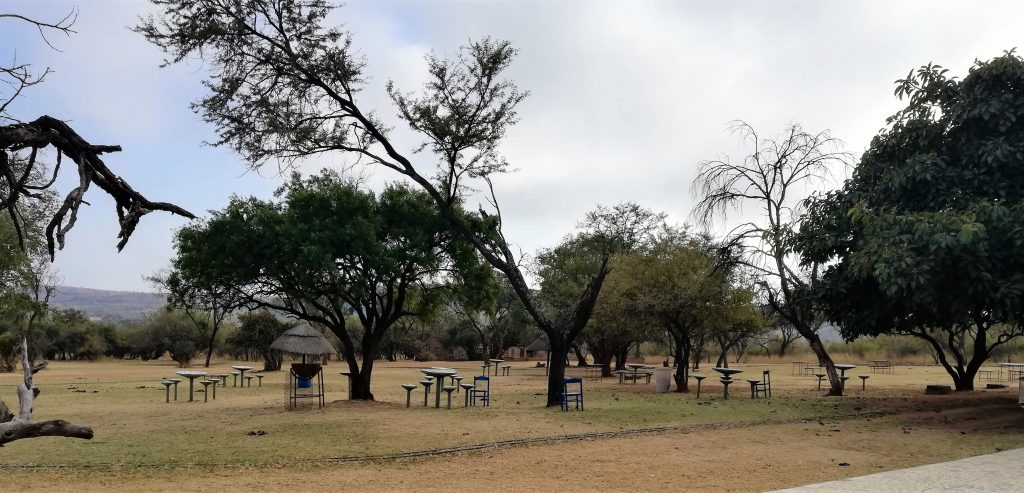 The historical town of Cullinan is located about 3.5 miles from Windy Brow Game Reserve. The renowned Cullinan diamond was found in this location in 1905. The Elandsfontein farm, which was part of a larger farming unit, is where the reserve is situated.
You will be able to see beautiful views of the area by following our adventure paths. A game reserve called Windy Brow Adventures has 48 different tree species, over 150 different bird species, and 15 different mammal species.
Nearby is the ancient town of Cullinan, where one of the most renowned diamonds in the world was found. It also has a system of trails for mountain bikers, trail runners, and hikers. Book a game drive if getting sweaty isn't your thing. Also, it features wonderful picnic and braai areas and some kid-friendly playground attractions.
---
The Barn Climbing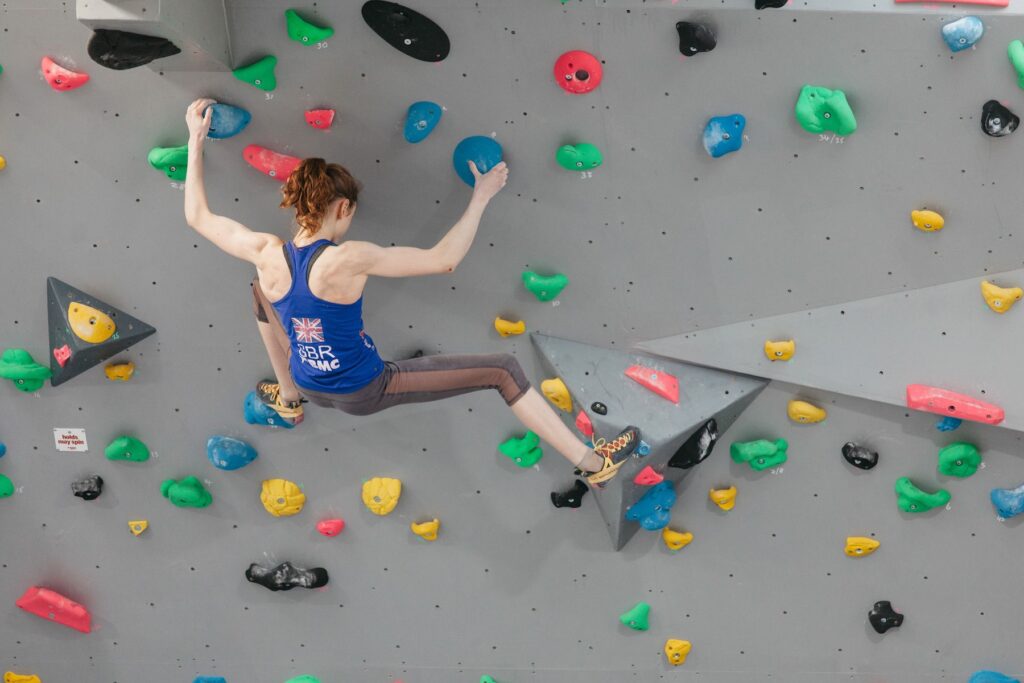 The Barn Climbing Gym is a reputable indoor rock climbing facility. Customers of all ages and climbing abilities may learn new climbing techniques, exercise, and interact in a fun, challenging, and safe atmosphere at The Barn.
The skilled and amiable personnel at The Climbing Barn are dedicated to making your leisure and learning experiences better. A fantastic location for custom birthday parties and corporate team-building exercises is available at the Barn Climbing Gym. We also provide specialized instruction.
For the climbing community, there are frequent social gatherings. There are regular expeditions to nearby crags, as well as beginner lessons, climbing courses, and tutoring for beginners through specialists. Showers are available at the facility. Cross-fit training is possible thanks to a new outdoor obstacle course.[/vc_column_text][/vc_column][/vc_row]