If you are looking for things to do in Polokwane, you are in the righ place. Polokwane, also known as Pietersburg, is the capital city of the Limpopo province in South Africa. It's a vibrant city that offers visitors a unique blend of culture, history, and natural beauty.
Whether you're a local or a tourist, there are plenty of exciting things to do in Polokwane. From exploring its historical sites to indulging in its culinary delights, there's something for everyone in this dynamic city.
In this article, we'll take a closer look at some of the top activities in Polokwane, so you can make the most of your visit to this fascinating city.
Our list of things to do in Polokwane
Polokwane Game Reserve
One of the largest municipal reserves in South Africa is this beautiful reserve. 52 different animal species can be found in this game park's unspoiled bushveld and meandering pathways. The rare white rhino, sable antelope, and giraffe are a few of the favorites.
Large bronze statue of a necking giraffe is located in the city's center, giving animals a special relationship with the place. Almost 200 different bird species also lay their eggs in the area.
It is a prime example of how to protect the imperiled Pietersburg Plateau. Fake Grassland aficionados will find 110 distinct types of grasses, about 280 floral plants, and 68 different tree species. It is the pinnacle of ecotourism.
---
Magoebaskloof Canopy Tour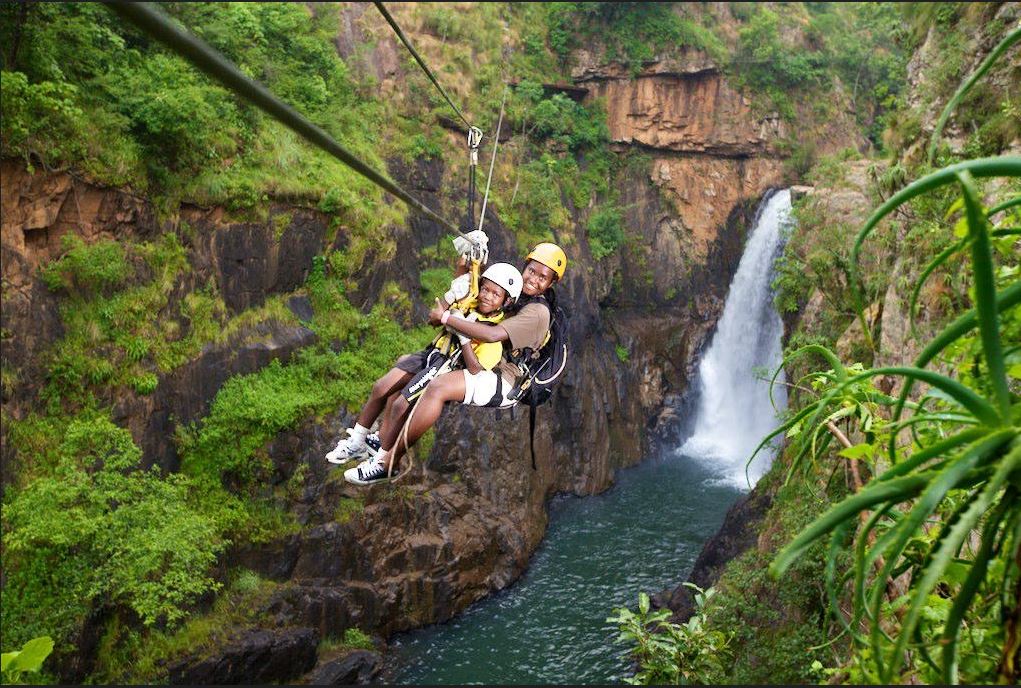 Feeling the need for a bit of a thrill while immersing yourself in nature? Consider this unforgettable canopy tour just 50km north of Polokwane. After a 1km walk, you will reach your first slide in the gorge. These steel cable slides are spread between 13 platforms, with some of the slides up to 150 meters in length.
Each group is kept small to allow the 2 professional guides to give you full attention while ensuring that all the strict safety procedures are followed. They are also well versed in the fauna and flora of the region, so it makes for an educational experience.
This is one of the really fun things to do in the area. It's quite a popular activity so make sure to book ahead of time if you want to avoid disappointment. It's advisable to take some warm clothing just in case. The weather within the Magoebaskloof can be a bit unpredictable at times.
---
Bakone Malapa Open-air Museum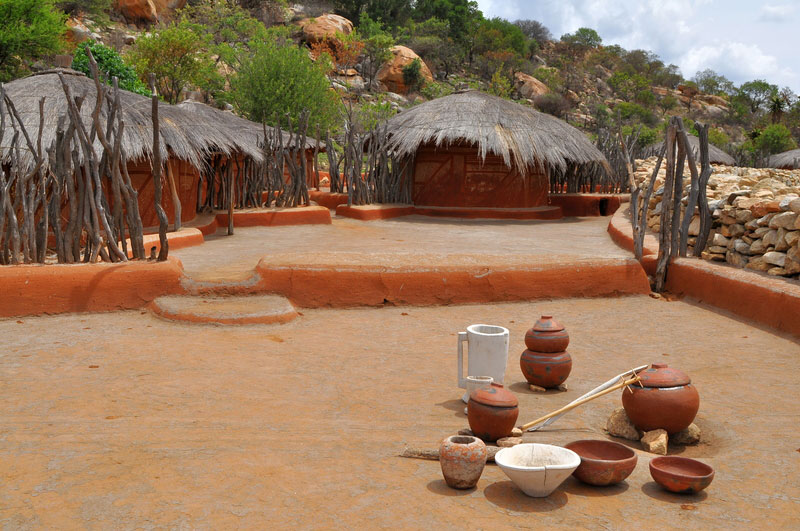 The Bakone Malapa Northern Sotho Open-Air Museum near Polokwane, which is regarded as a living museum, is one of many national monuments and museums that provide insight into South Africa's peoples.
Two homesteads, or lapas, in the cultural village demonstrate and explain how to make fire, grind maize, and make beer as they would have done in the past. Also, there are handcraft demonstrations that feature ceramics, basketry, and beadwork; the majority of these regionally produced items are subsequently offered for sale at the neighborhood gift store.
The guides are all wonderful storytellers, and as they lead one through the village's traditional way of life, the architectural and cultural aspects come to life through their eyes. But, the museum is more than just a small cultural hamlet. There are spaces for outdoor enjoyment, a game reserve, hiking trails, and bird sanctuaries.
Splash Water Park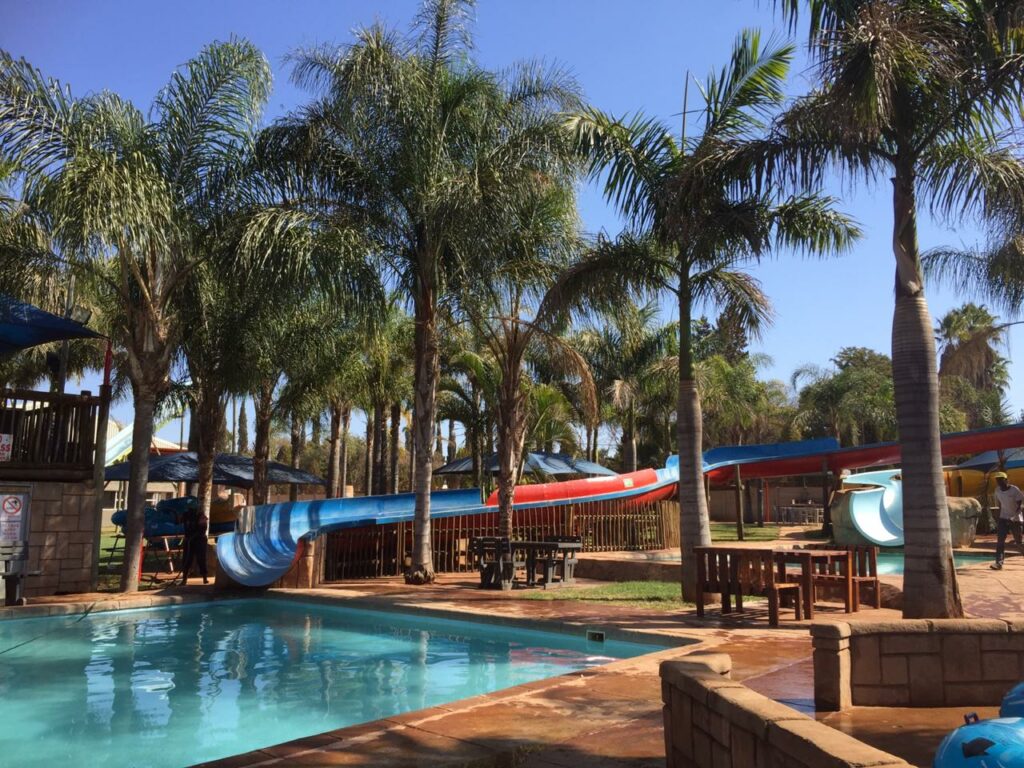 The water park offers entertainment for people of all ages with its range of super tubes, pool, and trampoline park. The entire family is welcome to join you for a day of outdoor recreation. For leisurely lunches, there are braai and picnic spots accessible. There is a pool in the lovely park called Splash Polokwane.
The lawn is kept in pristine condition, and several trees offer shade. There are numerous locations in the park where guests can have a picnic, and there are many tables and benches that have been set out. The swimming pool enhances the appeal of the location. Spend a relaxed and entertaining day here with friends and family.
Polokwane Art Museum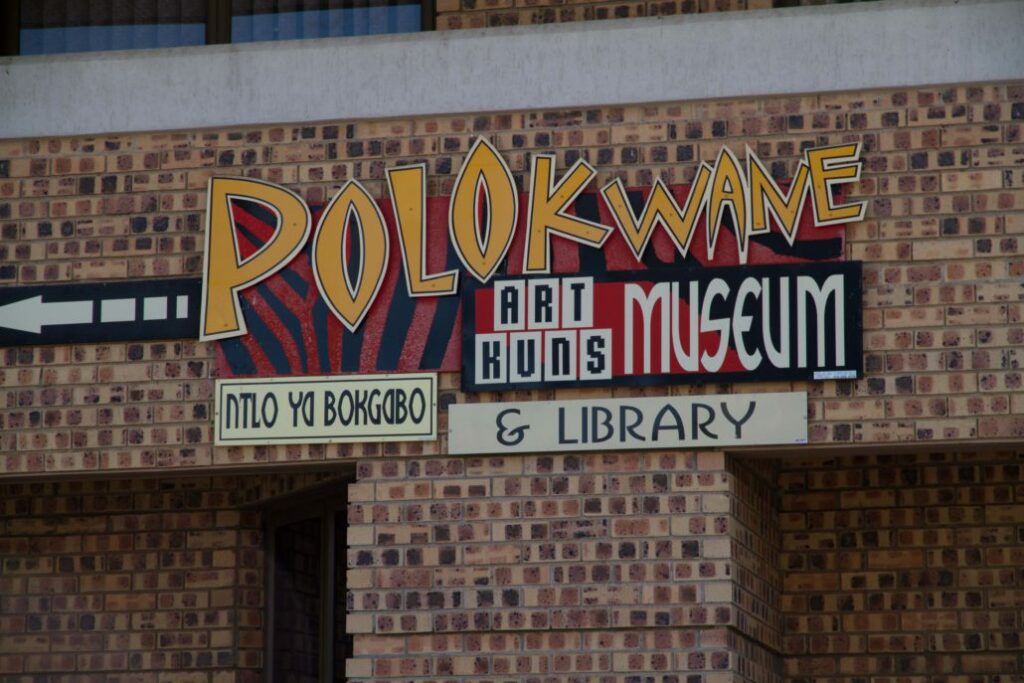 A noteworthy collection of South African artwork, with an emphasis on works from Limpopo, may be seen at the Polokwane Art Museum. Around a thousand works of art, many of which explore the area's rich mythology, may be found in the Polokwane Art Museum, which also houses a sizable collection of paintings and sculptures by Venda, Pedi, and Tsonga artists.
The collection of this Limpopo art gallery features works by well-known South African artists in ceramics, paintings, sculptures, photographic prints, and installations. The permanent collection of the gallery is praised for including a diverse range of provincial artists' works. Regular displays of pieces from its permanent collection as well as transient, out-of-country exhibitions are held at the Polokwane Art Museum.
Magoebaskloof Tubing
Go through the upper level of an indigenous forest and across mountain cliffs that overlook the breathtaking Groot Letaba River valley to enter a previously inaccessible area of nature. Three enormous waterfalls, each falling up to 20 meters into the beautiful river below, are seen from platforms and slides on the tour.
On each platform, unwind and take in the peace of your natural surroundings as knowledgeable experts share fascinating details about the local flora, wildlife, and ecology. There are many different types of plants, animals, and birds living in the Letaba River gorge. Keep a watch out for the Giant Kingfisher, which frequently soars above the river below, as well as the variety of vibrant wildflowers and orchids that cover the surrounding cliffs. suitable for everyone ages 7 to 70. Excellent for families, nature lovers, adventure seekers, and business groups.
View Activity
Hugh Exton Photographic Museum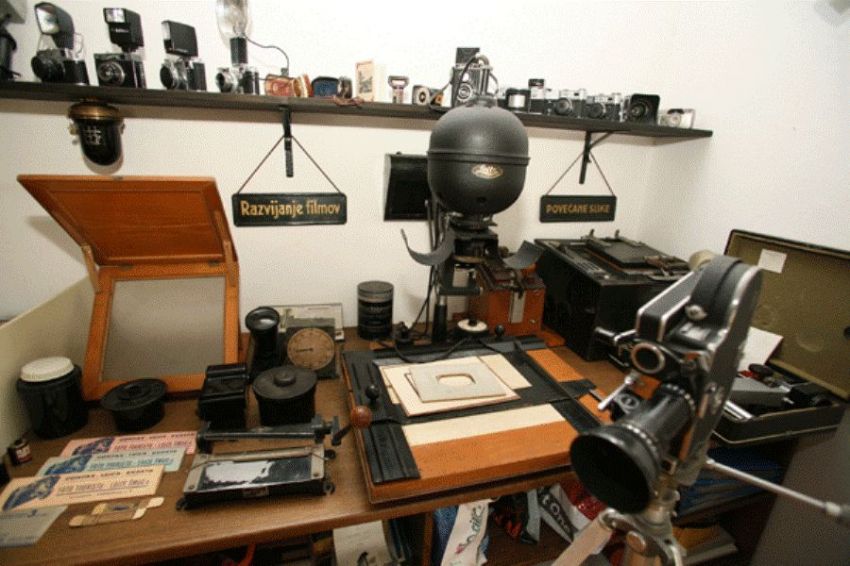 The Hugh Exton Photography Museum is located in Polokwane and is housed in a Dutch Reformed church from 1890. Browse through over 23000 negatives and original photographs taken by Hugh Exton who lived to be 91 years old.The images show what Polokwane (formerly known as Pietersburg) looked like between 1892 and 1945 as well as providing an understanding of the period's architecture, celebrities, fashion, industry, and trade.
Examine the cameras that were employed and check through Extons appointment books, which contain notes on each photo he took, the topic, and the fee. Regardless of color, age, or religion, Exton shot pictures of everyone and everything while he was present to document historical occurrences at the time. The museum is absolutely worth a visit because there is so much to see and learn there.
Zwakala Brewery
As you approach, the calm atmosphere of Magoebaskloof's pine-lined roadways gives way to a rush and an undertone of excitement. The meandering path leads you around the curve to a glass-fronted craft brewery where there is a flurry of color and activity. Beautiful young folks wearing the quirky Zwakala insignia at the beer and gin bar, with the brewmaster, Luca Tooley, chatting animatedly about his award-winning Lager and new lemongrass beer.
Luca handcrafts each batch of beer with skill and enthusiasm, and the brewery is a favorite spot to hang out, take it easy, and take in the stunning surroundings, the rural setting, and the Tooley family's kind welcome. When you enjoy your gourmet burger and homemade ice cream with a cold beverage in hand, children and dogs can run around on the lawns. Come closer and go slower. Admire Zwakala's magnificent mountain scenery.
Debengeni Falls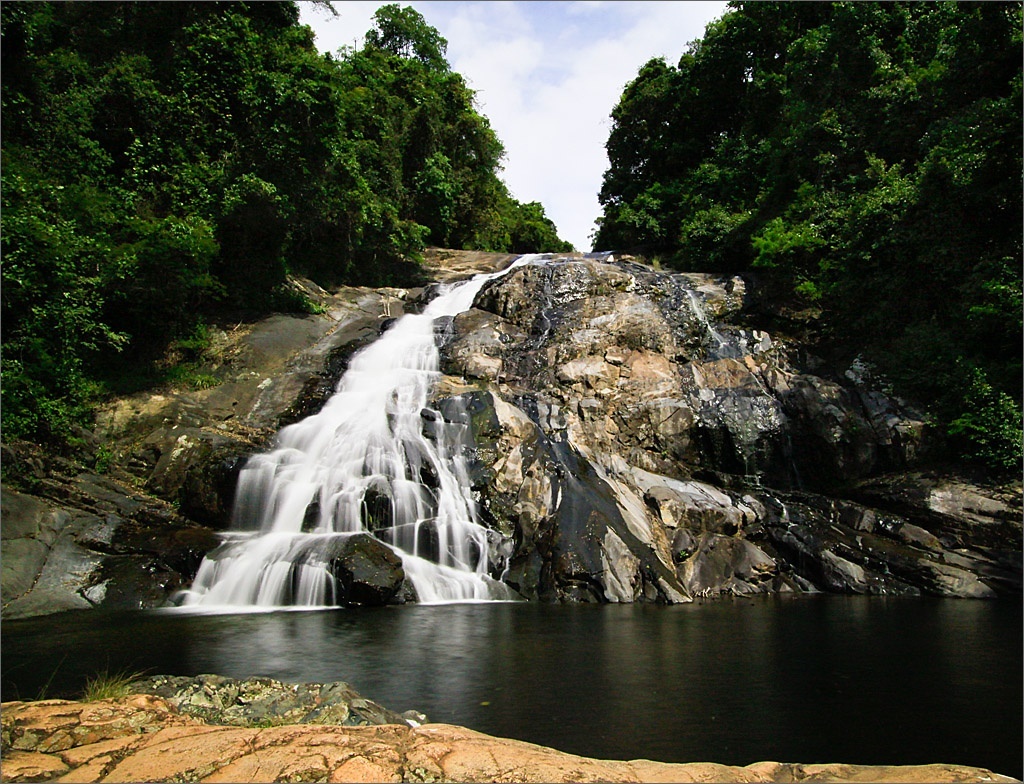 Debengeni Falls is located in the lush splendor of the Magoebaskloof, which is amid the splendor of the northern Drakensberg Mountain Range. This waterfall is a picture-perfect illustration of Limpopo Province's unspoiled, unpolluted charm. To show the unbridled power of nature, the Ramadipha River plunges 80 meters into the enormous bowl of water at its base.
The Debengeni Falls make a beautiful backdrop for picnics since they offer a delicious place to eat and drink with friends. After a stroll or a climb along one of the nearby Magoebaskloof trails, it's impossible to resist the refreshing waters of the falls and the pool into which they crash.
Locals frequently travel to Debengeni with tourists to cool down in the summer heat. Exploring the terrain around the falls at Debengeni on a mountain bike is sure to be enjoyable. There is a difficult route that is 17 kilometers long and travels through breathtaking tea plantations and woods.
Polokwane Snake and Reptile Park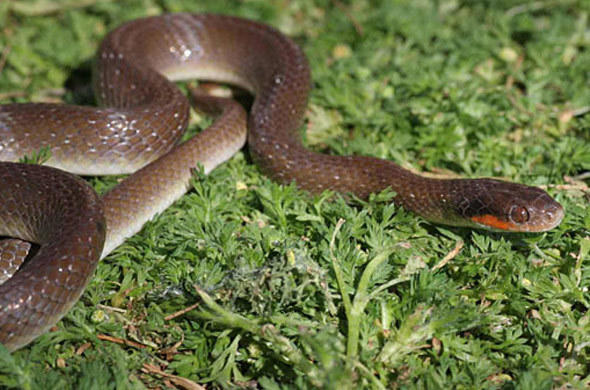 More than 280 different bird species live in this reserve. The Pietersburg Snake and Reptile Park was its previous name. The Polokwane Bird and Reptile Park is still a popular tourist destination in the city. A display of color and bird singing, it is one of the biggest municipal reserves in the nation.
Views of around 280 bird species, both domestic and foreign, are possible. The joy of seeing snakes and lizards in aquariums, and the variety of crocodiles and aquatic fowl in dark pools, is delightful.
This is a calm and relaxing location that the whole family will enjoy thanks to well-designed observation hides and lovely picnic areas.
Bouncy Croc Crocodile farm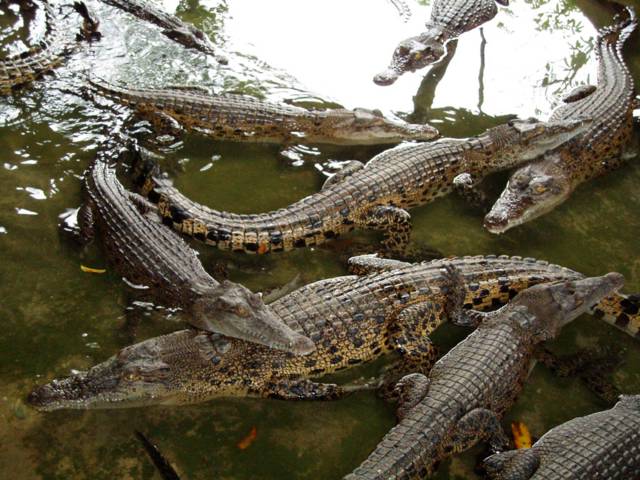 Not far from Polokwane is the bouncy Croc Crocodile farm. The Bouncy Croc entrance leads one into a unique environment where families can enjoy delectable food at our Crocodilian restaurant and visit our well-stocked gift shop where one can find anything from soft crocodile toys for the little one to handmade Nile crocodile products and for the more adventurous crocodile meat products.
Once inside the commercial crocodile farm, where you can up close and personal with the greatest aquatic predator, the true experience begins. You will have the chance to HOLD and TOUCH a young Nile crocodile. Considerably beautiful photo chances result from this, so bring your camera! Moreover, the Anaconda, one of the most dangerous restrictor snakes, is on show at Bouncy Croc,Boll python and the Jungle Carmen python.
Mokopane Biodiversity Conservation Centre
The center was established with the intention of preserving the area's unique biodiversity and advancing sustainable development via research and education. The 1334 hectare facility includes a zoo-like setting, breeding facilities, and a free-range area where a wide range of African animals and species from other continents can be found.
The Center allows campers as well as people looking for overnight lodging in a self-catering guest home. For visitors of all ages, the center provides a variety of educational programs and activities, such as guided tours, wildlife viewing, and hands-on exhibits. These initiatives seek to increase public awareness of the value of conservation and the requirement to safeguard the natural resources of our planet.
The center not only supports environmental education but also serves as a center for scholarly investigation. A group of knowledgeable researchers and scientists at the center carry out investigations on the distinctive biodiversity of the area. The center's research helps to guide conservation efforts and legislation and provide insightful information about the local environment.
---