If you are looking for things to to in Richards Bay, you are in the right place.
Richards Bay is a beautiful coastal town located in the KwaZulu-Natal province of South Africa. It's a popular destination for tourists due to its stunning beaches, diverse wildlife, and rich cultural heritage.
Whether you're looking for adventure, relaxation, or a little bit of both, there's plenty to see and do in Richards Bay. From exploring its natural wonders to discovering its cultural attractions, you're sure to have a memorable experience.
In this article, we'll take a closer look at some of the top Richards Bay activities, so you can plan your perfect trip to this picturesque town.
Out list of Things to do in Richards Bay
Enseleni Nature Reserve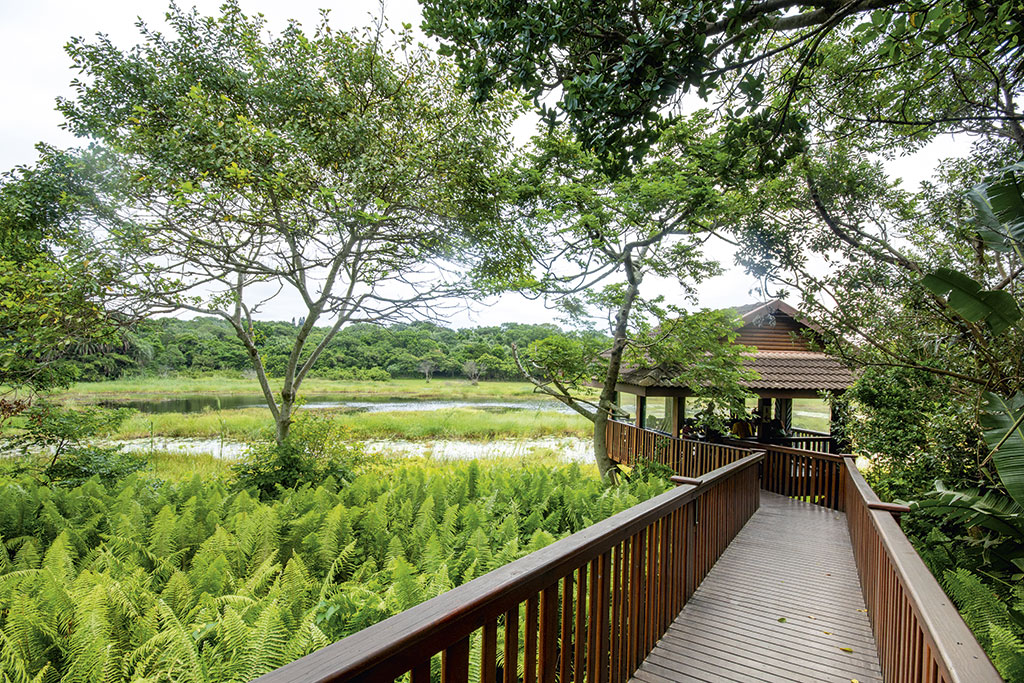 The reserve has walking paths, and there are two wonderful, short trails that explore a range of picturesque environments. In the summer, a vast variety of butterflies and insects can be seen, and small game species like Red Duiker and Banded Mongoose are relatively abundant.
One of the greatest places to see the elusive African Finfoot is here. It is vital to move carefully and softly along the riverbank when taking pictures of the African Finfoot since the birds are wary of interference.
Although many views of animals and birds are fleeting, it is best to walk with the camera already fixed on a tripod. Birds are calmer around the picnic sites and parking spaces. The recommended gear that you must have a sturdy camera hiking bag with straps to secure your tripod if you plan to hike into this area. You should always have a rain cover for all of your photographic equipment because unanticipated downpours can happen.
---
Richards Bay Small Craft Harbour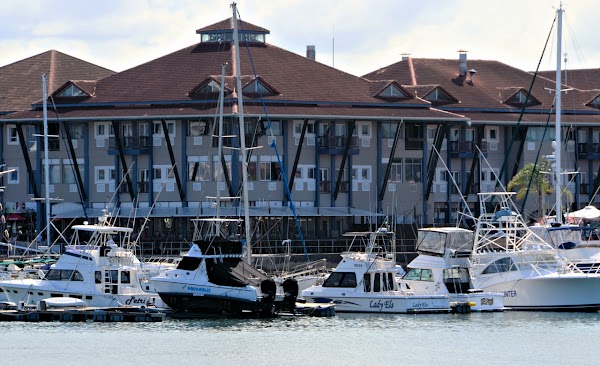 A few nice eateries are located strategically next to the water in the small craft harbor. One can get Indian, Thai, African and Portuguese cuisine, among other eateries that are easily available. During the sweltering summers, the ice cream shop is a welcome break.
The atmosphere might be romantic, laid-back, or even formal for business dinners. Visitors to the restaurant and the nearby Bon Hotel can enjoy a spectacular view of tugboats, visiting cargo ships, anchored yachts, and the local harbor dredger.
The atmosphere in the region is enhanced by the frequent sightings of big groups of the local bikers' club members chowing down on the popular mutton rabbit chow and beer from K And K Curries. A brief visit to the small craft harbor quayside is necessary during any trip to Richards Bay.
---
Outdoor Africa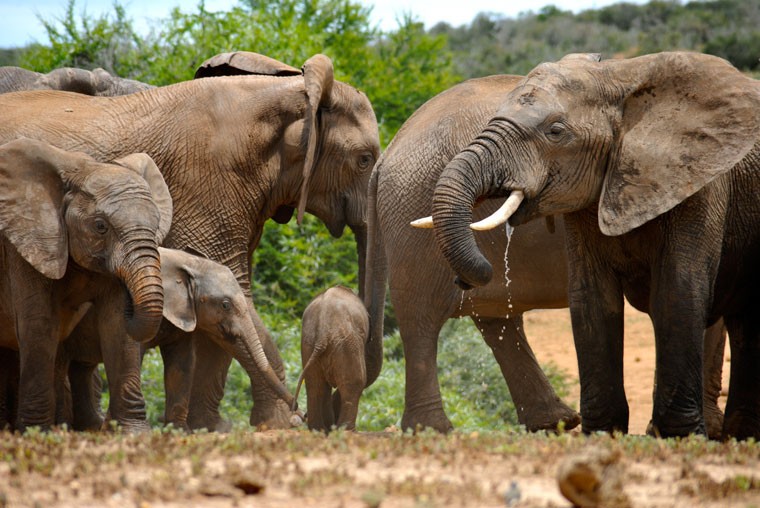 This full-day beach excursion departing from Richards Bay will take you to the oldest game reserve in South Africa and teach you about the Zulu culture. One of the best safari companies in Southern Africa is Outdoor Africa, which offers specially organized photographic tours to some of the region's top safari locations.
The safaris are operated under a stringent "safety first philosophy," guaranteeing that you, your family, and friends have an unforgettable experience. On a morning game drive, keep an eye out for the "Big Five," which can be seen inside the reserve's borders along with more than 300 bird species. The "Big Five" include elephants, rhinoceroses, Cape buffaloes, lions, and leopards.
---
Hluhluwe–iMfolozi Park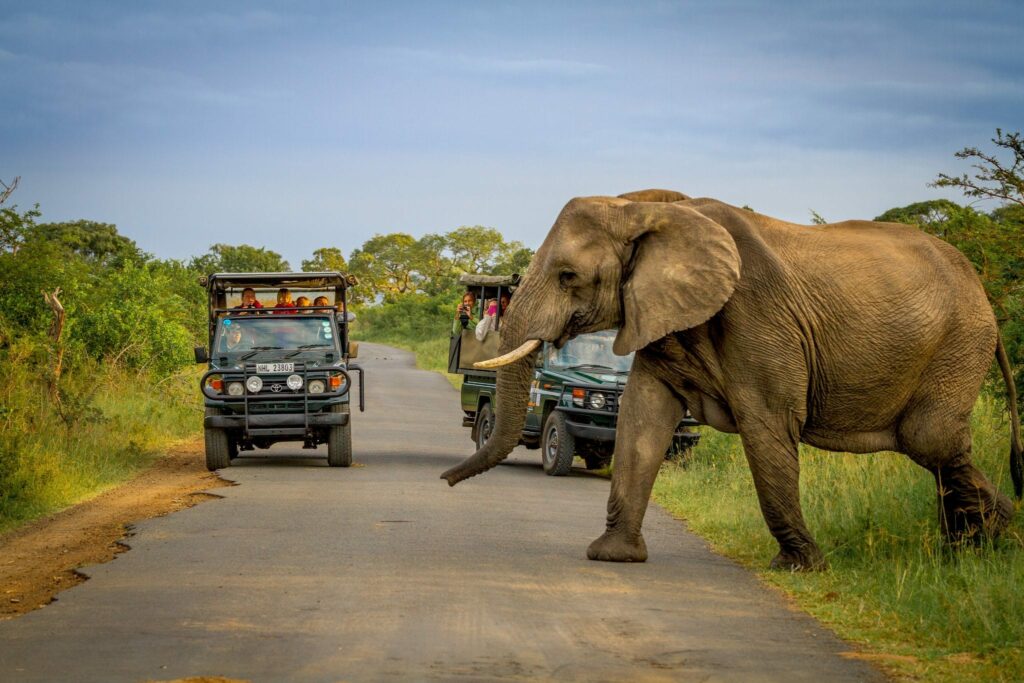 Undoubtedly one of South Africa's most well-known and stirring parks is Hluhluwe-iMfolozi.
The White iMfolozi and Black iMfolozi Rivers flow here, and the 960 sq km area is best explored during the dry winter months of May to September when the animals concentrate at water sources and the normally dense foliage thins out. But summer excursions can also be extremely enjoyable, particularly in the wide-open savannah countryside. Lions, elephants, black-and-white rhinoceroses, leopards, giraffes, buffaloes, and wild dogs can all be found in the park.
On the eastern part of iMfolozi is the Centenary Centre, a wildlife holding facility with an attached museum and information center. It was built to allow guests to see animals traveling to their new homes and includes rhino enclosures and antelope pens.
---
iSimangaliso Wetland Park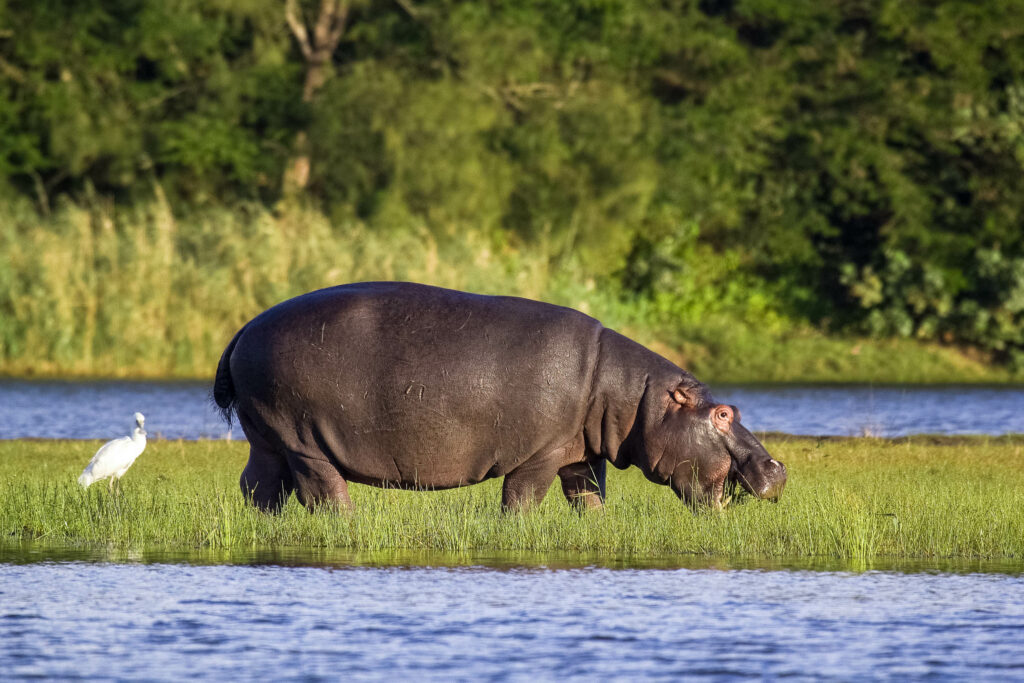 One of Africa's finest natural wetland and coastline locations is the iSimangaliso Wetland Park. Its 239,566 hectares territory contains a variety of natural marine, coastal, wetland, estuary, and terrestrial ecosystems that are scenically stunning and essentially untouched by human intervention.
They include coral reefs, expansive reed, and papyrus wetlands, long sandy beaches, coastal dunes, lake systems, swamps, and coral reefs. These habitats are crucial for a variety of species from Africa's seas, wetlands, and savannahs.
The Park's transitional environment, along with significant floods and coastal storms, has led to ongoing speciation and unparalleled species richness. Nesting turtles, enormous concentrations of flamingos, and other waterfowl are just a few of its brilliant natural displays.
---
Dlinza Forest Aerial Boardwalk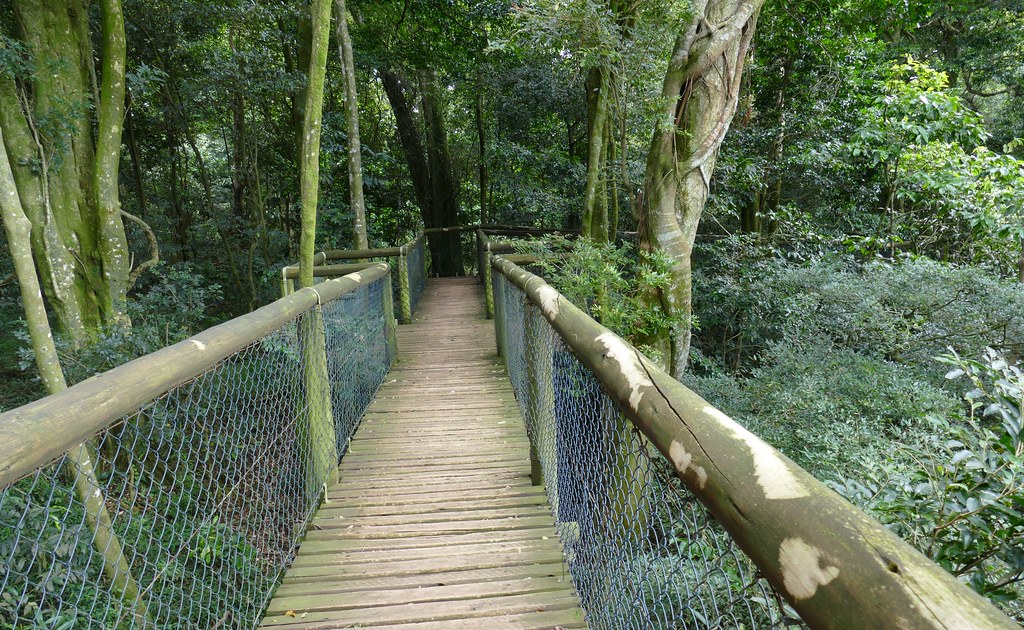 The Dlinza forest that surrounds eShowe gives it its character. Its cool elevated position on a hilltop overlooking the hot, humid coastal plains provides eShowe its calm. No other town in South Africa has adapted to its surroundings as well as eShowe has.
The 250-hectare coastal scarp forest's central portion is designated as a nature reserve, although the town's lush avenues are scattered with stunning high forest, wildflower, and grassland sections. Residents of eShowe brag that there is a tree in bloom every day of the year because of the town's rich natural diversity. Four Zulu rulers have lived here at various times due to the region's lush surroundings and pleasant climate, but its modern history is likely traced to the Norwegian missionaries who founded a station here in the middle of the 19th century.
Visitors can climb the 20-meter-high viewing tower at the end of the walkway, which emerges above the tree canopy and offers stunning views of the forest and the landscape that descends to the shore.
---
St. Lucia: Cape Vidal Snorkeling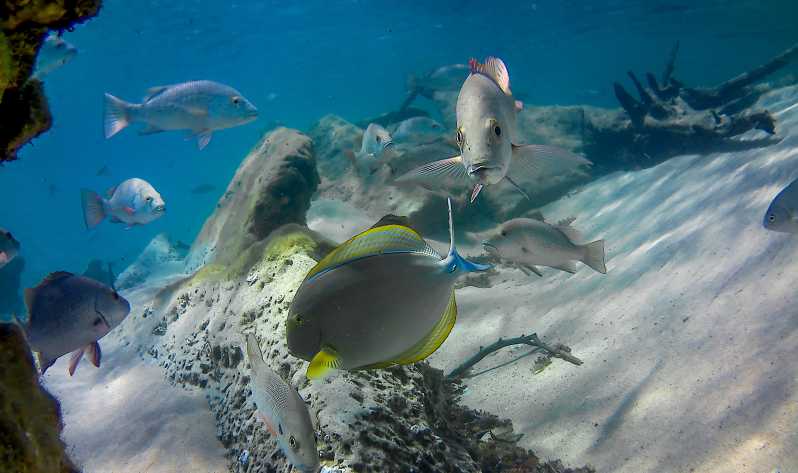 On this thrilling snorkeling experience, explore Cape Vidal's underwater delights. Swim through the iSimangaliso Wetland Park's waterways in search of stingrays, octopuses, butterfly fish, sturgeon fish, and other marine life before finishing your excursion with a hot beverage.
You can see between 5 and 6 different nudibranch and flatworm species, as well as young angelfish, butterfly fish, moorish idol, hawkfish, goatfish, kingfish, needlefish, tropical halfbeaks, diamond and marbled rays, and numerous species of the wrasse family. Octopus, crayfish, cuttlefish, and turtles are a few other uncommon sights. They frequently host families and like children because they experience less stress than adults do.
Nonetheless, they are very patient and will try their best to calm everyone down and make them feel at ease in the water. Their top focus is always safety, so they always have flotation devices available in case anyone feels the need to grip something buoyant.
---
Flag Animal Farm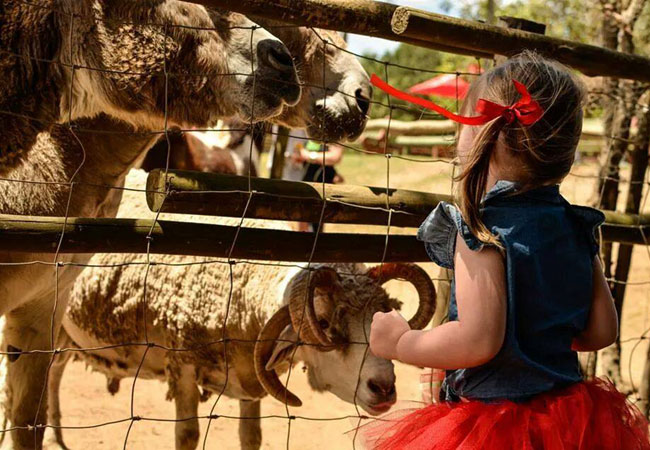 Flag Animal Farm is the largest and best rescue animal farm in KZN. Your visit to Flag Farm will definitely give you a sense of our dedication to and enthusiasm for animal rescue. It's a place where people can come to relax and unwind, where they can meet new people and make new friends.
They have helped save more than 14,000 lives throughout the years. It's amazing to see an animal fall in love and trust once more despite their prior experiences, to see them realize they will always have a kind hand and a caring heart protecting them, and to see them realize there will always be food available. Families may stroll around a real farm thanks to them.
---
Crocodile Centre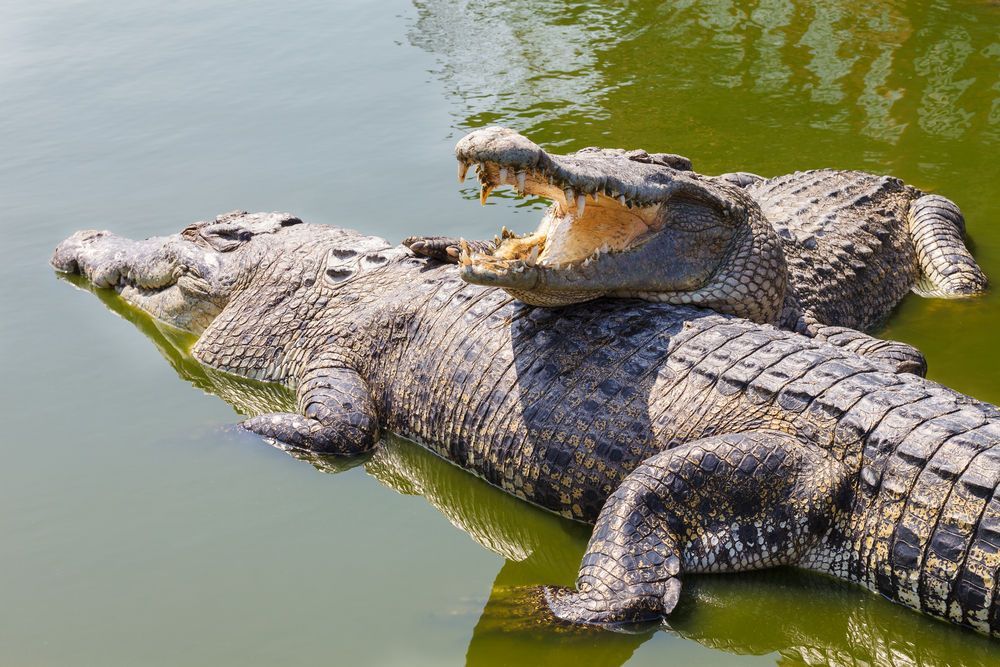 At the Crocodile Centre Saint. Lucia, a breeding facility and research facility located near the St. Lucia Estuary, visitors can hold a young crocodile and observe some of its much larger relatives.
The institution, which is housed within a wetland reserve designated as a World Heritage Site, gives guests educational tours that teach them about these wonderful, amazing reptiles. Play with leopard tortoises and hold the skull of a large crocodile while they coexist in the same habitat.
The research facility also includes an extensive collection of snakes and alligators. Visit the coffee shop after taking a stroll through the cycad garden to enjoy the scenery and some beer and nibbles.
---
Richards Bay Caravan Park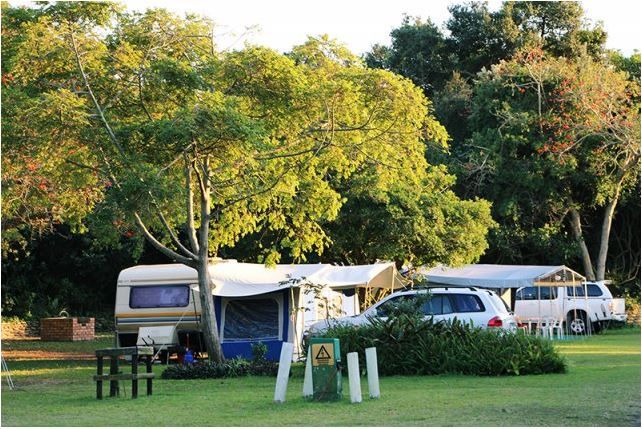 Richards Bay Caravan Park offers caravan or camping sites inside the coastal dunes of SA's North Coast, with a variety of activities including volleyball courts, swimming pools, and an 18-hole mini adventure golf course.
Also, there are braai spots on the property, a deep sea boat wash, a car wash, and even a separate fish cleaning area. The subtropical climate makes it the perfect location for year-round camping and caravanning. There are 248 campsites available in the park, each with a power outlet and a water supply.
All of the locations are on grass and are shaded by lovely trees.
Campers have access to sanitary restrooms with showers, toilets, and sinks. Trampolines, a TV room for sports and movies, a general store, a swimming pool, a BMX track, outdoor chess, a games room to keep the kids occupied, a volleyball court, and paintball for the more adventurous are also available to visitors of the park.
---
Alkantstrand Beach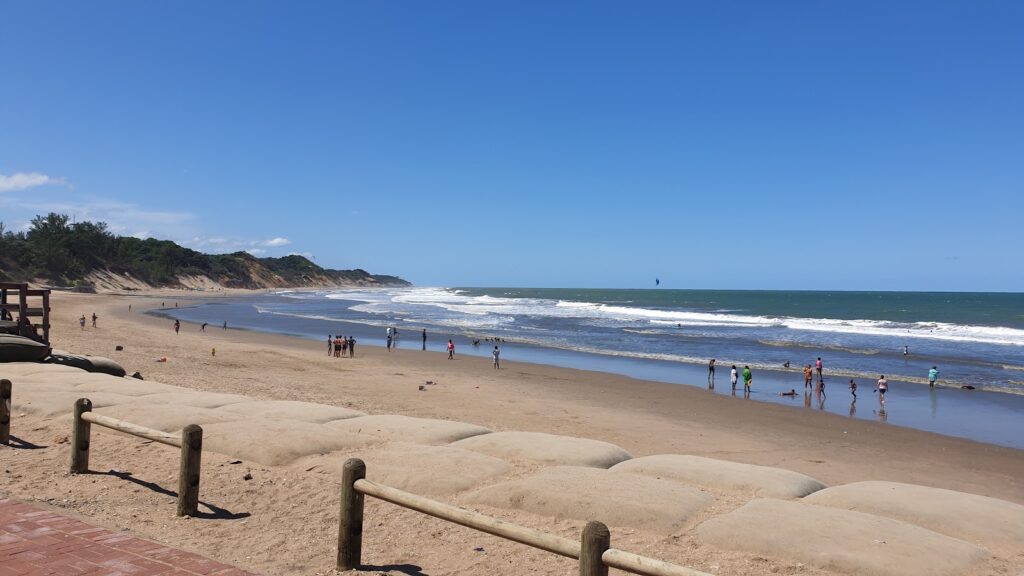 Richards Bay, which is known as the tourist entryway to Zululand and Maputaland, is distinguished by its wonderful beaches and gorgeous topography, which are typical of the green, subtropical conditions of KwaZulu-Natal. It is the only way to get the best results.
This beach is accessible by wheelchair and has lifeguards on duty every day of the year. It has picnic areas, braai areas, and restaurants. The northernmost Blue Flag beach in South Africa used to be this spotless, well-kept beach. The beach had to meet a variety of severe requirements in order to receive this honor. It has to have acceptable water quality, excellent swimming conditions, security, restrooms, and educational facilities, among other things.
Alkantstrand still takes pride in many of these admirable traits. Lifeguards are on duty at Alkantstrand all year round to ensure swimmers' safety. Even outside of peak travel season, KZN's pleasant environment makes it an excellent place to visit for a beach vacation. The white sand is perfect for Frisbee games, sunbathing, and picnics with the family.