If you are looking for things to do in Fourways, you are in the right place.
Nestled within the bustling heart of Johannesburg, Fourways emerges as a dynamic hub of entertainment, shopping, and cultural exploration. This urban gem offers an array of activities that cater to every interest, from shopping enthusiasts and foodies to nature lovers and thrill-seekers.
Whether you're a local looking for a weekend adventure or a traveler seeking an authentic Johannesburg experience, Fourways promises an unforgettable journey. In this guide, we unveil a tapestry of things to do in Fourways, where every corner reveals a new facet of this vibrant neighborhood.
Our list of things to do in Fourways
Montecasino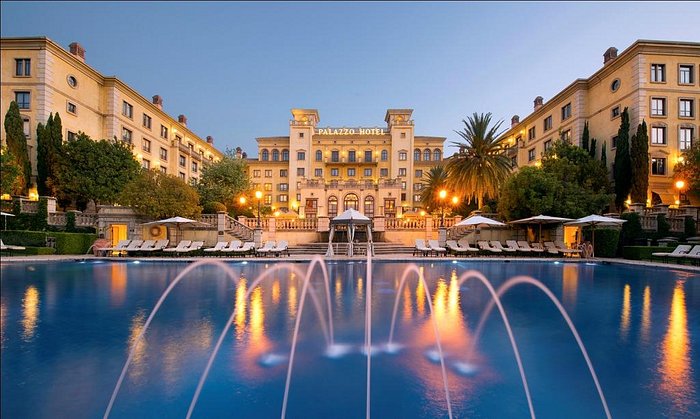 Whether you are young or merely young at heart, Montecasino is a fun-filled entertainment destination. Rain or shine, they have family-friendly activities available from sunrise until night.
They provide everything you need for your child's upcoming birthday party, including arcade games, bowling, laser tag, and a separate area for the little ones. Interested in trying something new with the kids or eager to learn who the family rival is? Or do you need some team spirit since you're sick of the same old workplace team building? Ten-pin bowling at Montecasino in Johannesburg is guaranteed to be fun, even if you don't manage a strike.
---
Bounce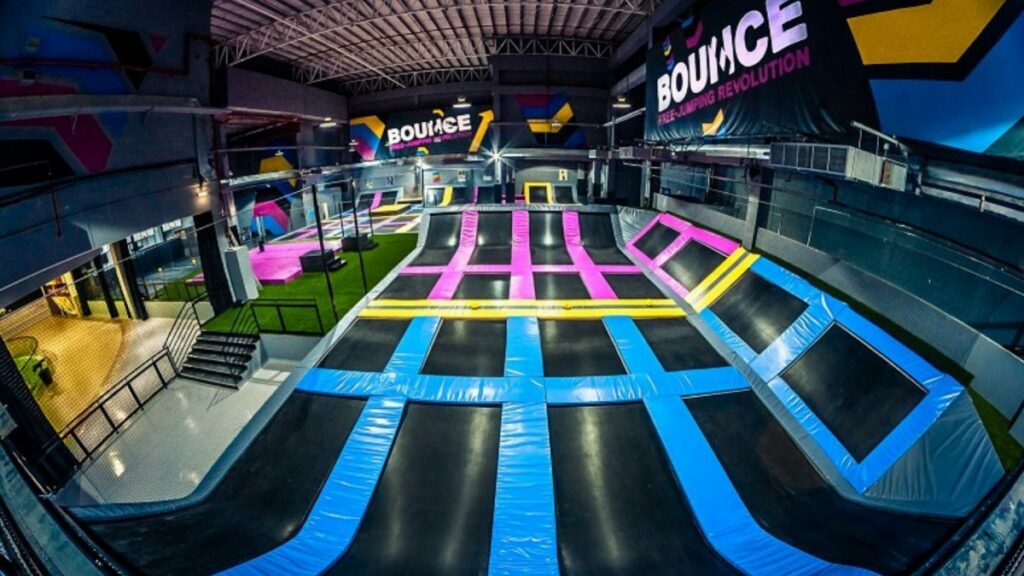 BOUNCE is a place where happiness, pleasure, and self-powered adrenaline are created and celebrated. They are a part of the global freestyle movement, which promotes human connection and self-expression through physical action. BOUNCE is a place to improve and harness balance, coordination, and agility via a special fusion of fun, freestyle, progression, and development.
Customers of BOUNCE come in all different types, from young children and teenagers to professional athletes and business groups. They provide the ideal environment for skill development and practice thanks to their trampolines, padding, and airbags. It's the ideal setting to experience Freestyle, whether you're trying to perfect your first flip into the Big Bag or learning how to run The Wall.
With about 3,000 square meters of connected indoor trampolines, adventure features, cushioning, and airbags, each BOUNCE trampoline center is an adrenaline playground.
---
Montecasino Bird Gardens
The Montecasino Bird and Wildlife Park is the ideal location in Johannesburg for a special family adventure. Marvel at the variety of colorful birds, mammals, reptiles, and strange species from throughout the world as you stroll along enchanting garden walks.
More than 60 different bird species, including Nicobar pigeons and Scarlet Ibises, small animals, reptiles, and smaller antelope roaming freely in the underbrush, can be found in their walk-through aviary. This is a top attraction for people of all ages because it has various bird species, from domestic to exotic, birds of prey, as well as a gigantic pelican and a sloth that gives slothfulness a good name.
You can stroll along walks through the lush gardens of the Montecasino Bird Garden to see a variety of colorful birds, mammals, reptiles, and exotic species from around the world.
---
Altitude Beach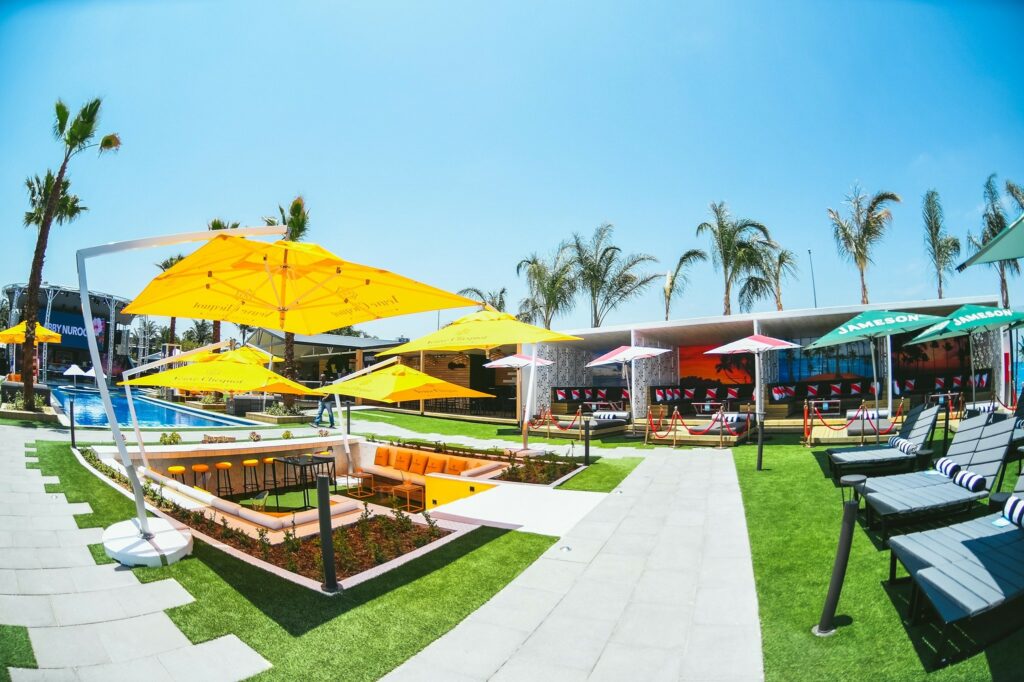 This lifestyle destination, which is situated in the Fourways Mall in the heart of the North, is well-known for both its great appeal and its visually beautiful surroundings, which entice travellers to return. As a popular entertainment destination, Altitude Beach has played host to a who's who of Mzansi's A-listers on a number of exciting occasions.
The fine-dining option, which offers a delicious modern menu, is the best way to take advantage of the luxury of the location. In addition, bartenders and waiters at Altitude Beach are always ready to provide the greatest service and have an endless variety of high-end beverages and opulent cocktails accessible.
---
Pieter Toerien's Theatre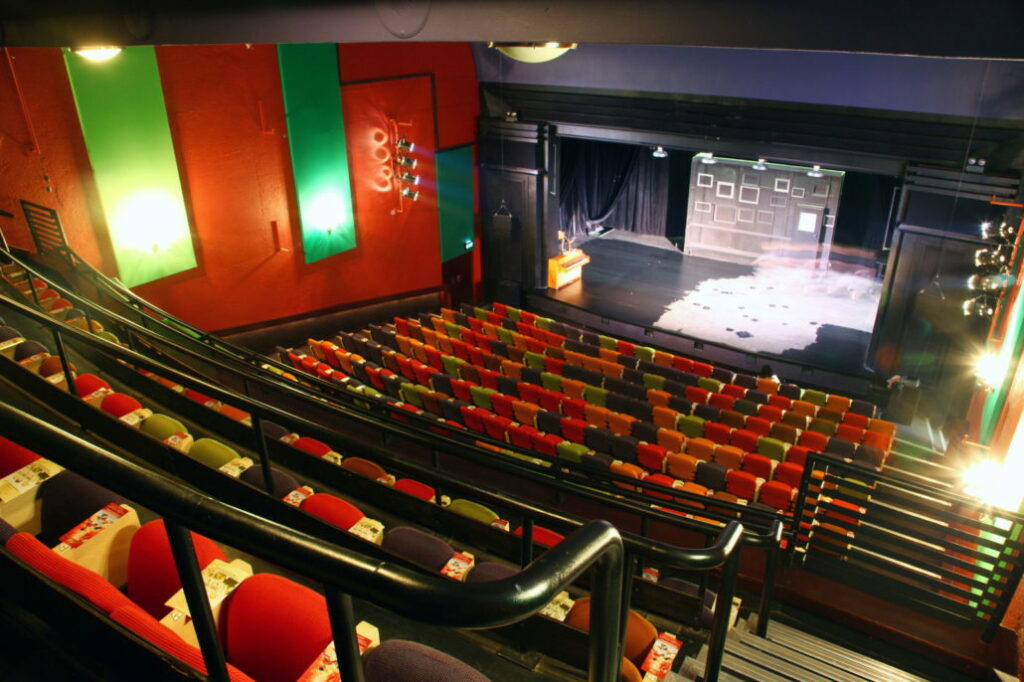 Popular theatrical shows can be seen on a variety of stages and locations at Johannesburg's Pieter Toerien's Theatre & Studio at Montecasino. Nothing compares to a fantastic night at the theater… Pieter Toerien's Theatre & Studio at Montecasino offers the best in live performances.
Some of South Africa's best theatrical performances have been staged at Pieter Toerien's Theatre & Studio, where local and foreign celebrities like Bea Arthur, Moira Lister, Bill Flynn, Tim Plewman, Michael Richard, Tobie Cronje, Pieter-Dirk Uys, Marc Lottering, and Rex Garner, Fiona Ramsay, Alan Committie, Ashley Dowd, and Neels Van Jaarsveld have graced the stage.
For huge ensemble performances, Pieter Toerien's Montecasino Theatre's main hall is a great venue. The venue, which boasts a top-notch stage, hosts performances and gigs by a variety of performing groups.
The Gr8 Escape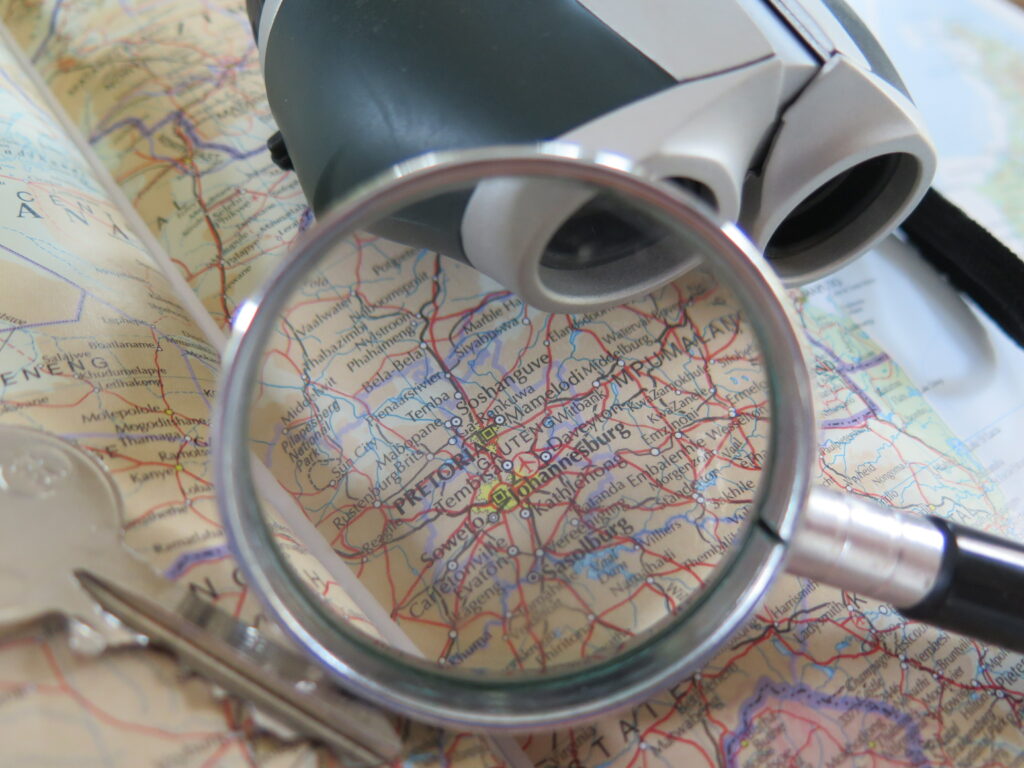 Are you and your friends interested in the mind games challenge well gr8 Escape is the place to be. In this room you can bring a group of  2–7 players for some fun with mental challenge games. The Great Escape Room is one of the top businesses in the escape room sector, their rooms are exciting and demanding, and they provide a wonderful experience.
You will have a fantastic time whether or not you have participated in an escape room previously. You are assigned a task in this escape room and dropped into a setting where you must look about for hints and clues.
You might come across a lock that requires a key to open or a container that requires a passcode. Passwords, keys to all the locks, and hidden compartments can all be discovered with enough diligence.In order to finish your task and leave the chamber in less than 60 minutes, find concealed clues.
Kingfisher Park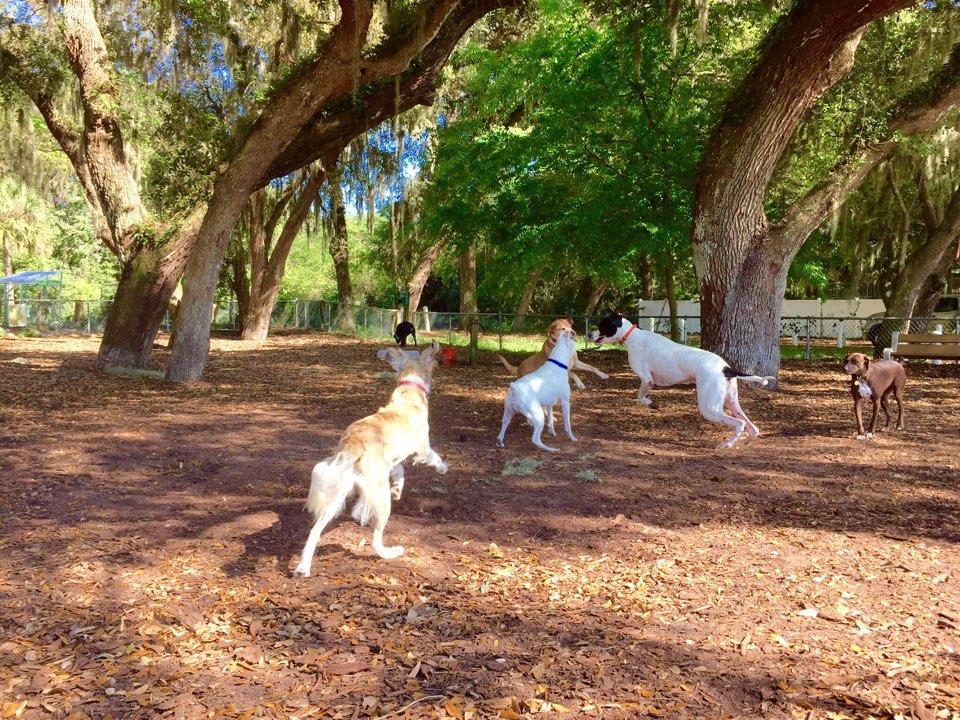 The best dog park in Fourways is thought to be Kingfisher Park. It's a good place to meet locals while walking your dog off-leash in safety. Being watchful will keep you sufficiently protected. There's even a  lovely little skateboarding area, as well as a jungle gym with swings and a merry-go-round.
It's a good location for activities like dog walking, skating, kid playtime, and some much-needed alone time. Beautiful dog park in Fourways that the people take good care of. Clean, secure, and animal-friendly. water from the faucet for your dog.
Kids' parks include a skate park and regular parks. large area for dog walking. When busy, parking spots fill up quickly. For the children, there is a skatepark, swings, slides, and a merry-go-round. Lots of trees and plants. Well, they kept benches around the park.
The Seed Pod Studio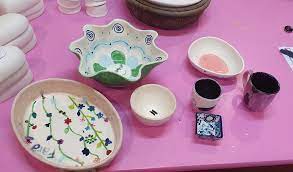 From a tiny ceramics workshop, The Seed Pod Studio has expanded into a huge Arts and Crafts studio that specializes in a variety of crafts, including ceramics, decoupage, mixed media, and mosaics. They have been able to expand steadily because of their special blend of a training/workshop setting, a wide selection of tools, handmade presents, and motivational mosaics.
They have the largest selection of stock and are one of the biggest providers of ceramic bisque and mosaics in the neighborhood. They offer a variety of products to meet the demands of all customers, from blank items to specialized equipment and imported tiles. Many tools, grout, adhesives, patterns, books, blanks, and other supplies are all carried by them.
They also sell a variety of handmade items, including gorgeous mosaics. They also provide children's and adult birthday parties, cooking teas, business events, and much more. Everyone will have an enjoyable and carefree creative experience.
Ballbreakers Fourways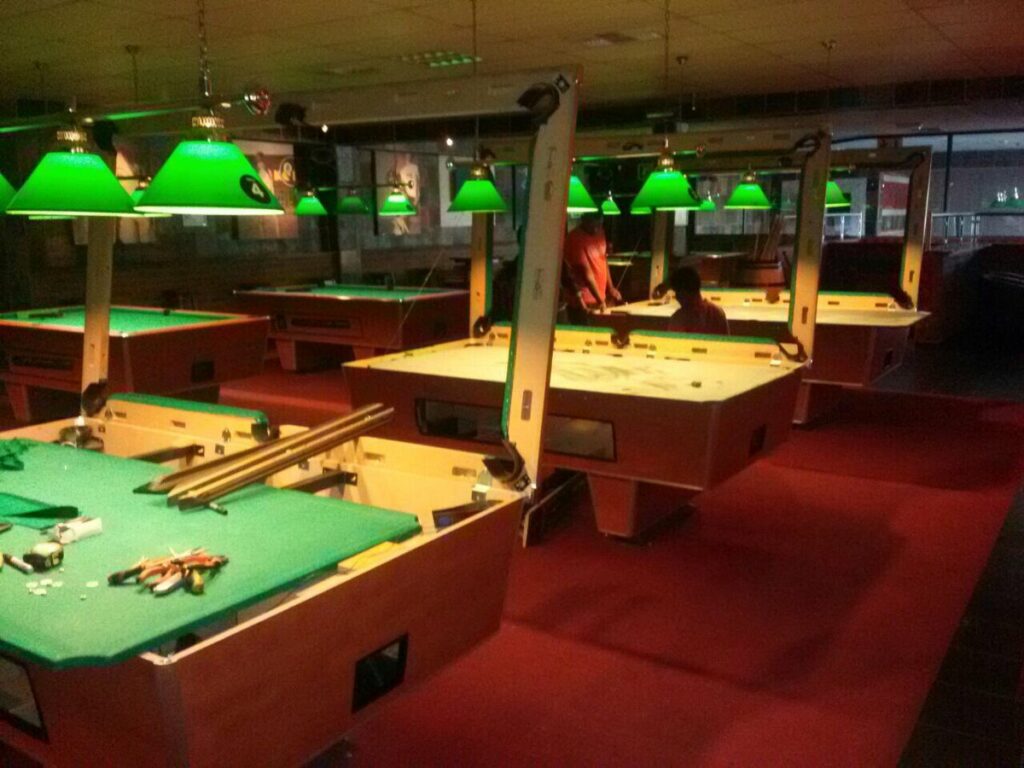 For a few games of pool, grab up your friends and go to BallBreakers Fourways. The perfect spot to watch the newest sporting events, enjoy some drinks with coworkers and friends after work, listen to some great music on the jukebox, or practice your pool skills and sink a few balls is this pool hall.
For youngsters and other cuesport fans, Ballbreakers provides a safe, secure, and encouraging environment. The settings for the events are designed around the sport and include fully staffed bars and a jukebox with a wide selection of music for all ages.
The pool tables are built in accordance with world tournament standards, and the venues are well-kept and displayed, which has inspired everyone to work harder to elevate the sport to new heights where it is recognized as a family and professional sport. They provide pool leagues for players of all skill levels, from eager beginners just getting started to more seasoned players, which has helped promote the sport both nationally and provincially.
The Art Eye Gallery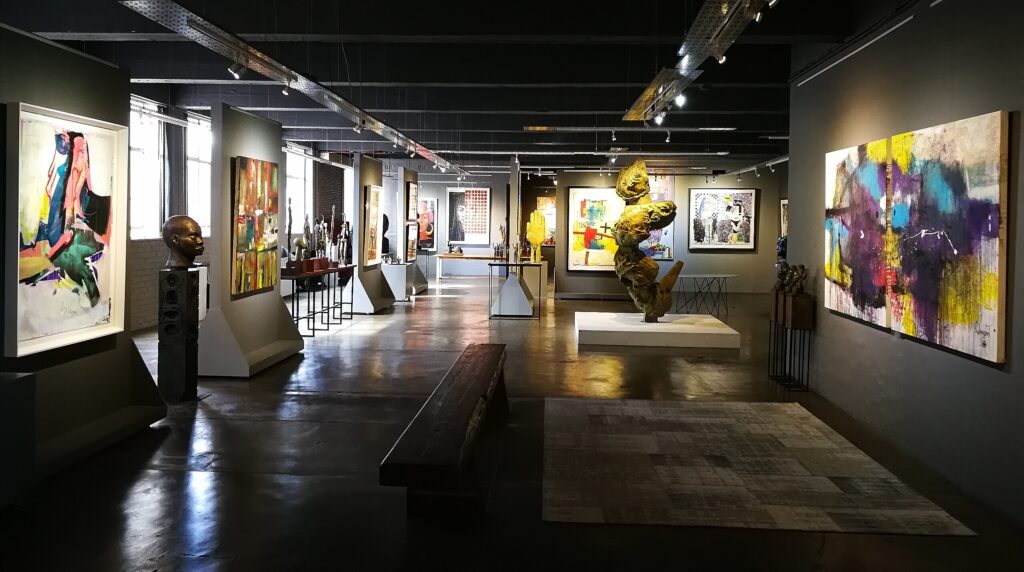 The Art Eye Gallery project is committed to removing obstacles and recognizing human uniqueness through art. This concept of unrestricted expression and community is upheld by the Art Eye Gallery, a collaborative setting.
With the help of up-and-coming artists, the Art Eye Gallery hopes to illuminate the vast possibilities of South African art production. The main objective of Art Eye has remained to provide venues through which both established and up-and-coming artists can obtain recognition and build successful careers in the visual arts.
The Art Eye Gallery fills the void between the workshop and formal display areas, enabling artists to experiment, interact, and communicate their deepest thoughts through the visual arts medium. The Art Eye Gallery is an initiative committed to dismantling barriers and recognizing our diversity through art.
---
Fourways Action Sports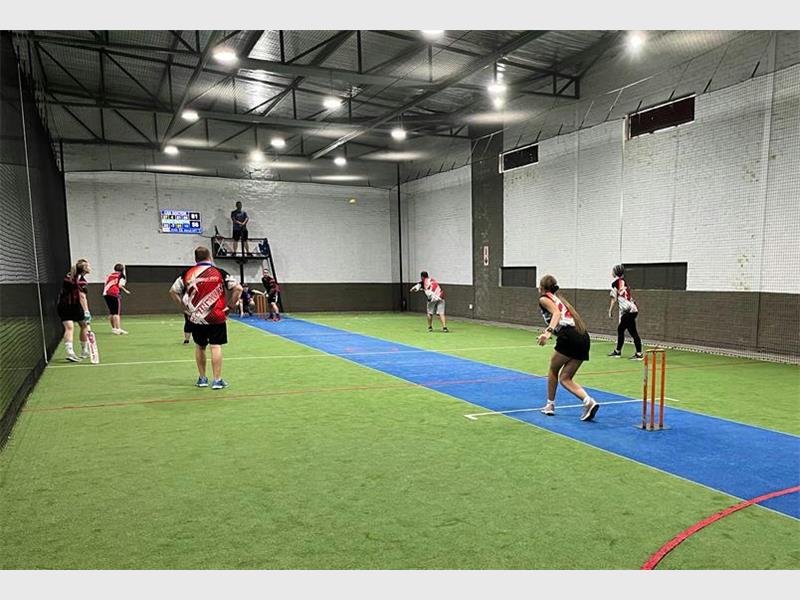 When it comes to indoor sports, Action Sports are a whole new ball game. Fourways Action Sports, the home of the Fourways Action Falcons and the Western Gauteng Wolves, is the ideal location to experience action sports like action cricket, action netball, and action soccer, some of the fastest-growing social activities in the nation.
Enjoy the thrill and excitement of sports as the arena comes to life with seasoned and rising talent, practicing, playing, and honing their skills in preparation for their upcoming season. Action Sports are a whole new level of competition when it comes to indoor sports.
---
Jozi X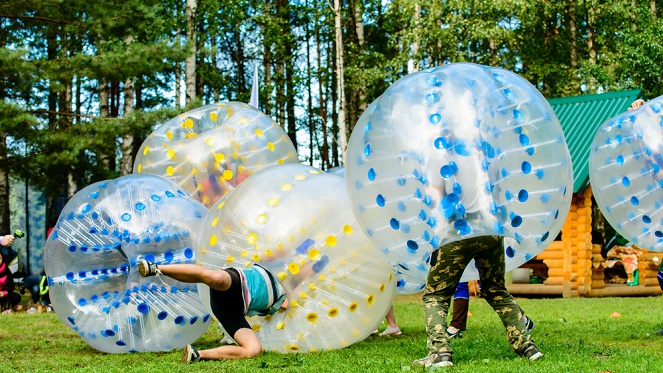 Jozi X is continuing the legacy of providing South Africans seeking adventure with Unique activities. You have no excuse because the park was created expressly to accommodate guests from 4 to 75 years old! The entire family can enjoy thrilling activities at JoziX Adventure Center!
There is no better location for your birthday parties, bachelor/ette parties, and team-building exercises than the enormous inflatable park, which offers activities like bubble soccer, Nerf battles, archery tag, and ninja warrior. They can meet all of your party needs or simply provide a fun family excursion thanks to our on-site, delectable pizzas! Instead of a safety net, the flying trapeze includes an airbag system that gives it a distinctive look. Everyone can fly without lines thanks to this. The main purpose of this activity is to provide park guests with a ride.