If you are looking for things to do in Centurion, you are in the right place. Centurion, located in the Gauteng province of South Africa, is a bustling suburban town that offers a wide range of activities and attractions for visitors to enjoy. From historical sites to modern entertainment venues, Centurion has something to offer everyone.
Whether you're looking for a family-friendly day out, a romantic getaway, or a solo adventure, this town has plenty to keep you entertained.
In this article, we'll explore some of the best things to do in Centurion, from visiting the Smuts House Museum to shopping at the Irene Village Mall. So, whether you're a local or a visitor, read on to discover the best of what Centurion has to offer.
Our list of things to do in Centurion
Do some shopping
Centurion is a relatively large area of Tshwane and has no shortage of shopping Malls. The largest one and most well-known is Centurion Mall which is located in Centurion central and has all the retail stores you may need, from restaurants to department and specialty stores.

If you are looking for a mall that is a bit more laid back and suited to relaxing for a meal with the family, Irene Village Mall is perfect for a brunch or lunch and is built around a courtyard with water fountains and sometimes even jumping castles where kids can play in view while you enjoy a drink.
For a few more options, check out our article on the 6 Best Malls in centurion.
SuperSport Park Cricket Stadium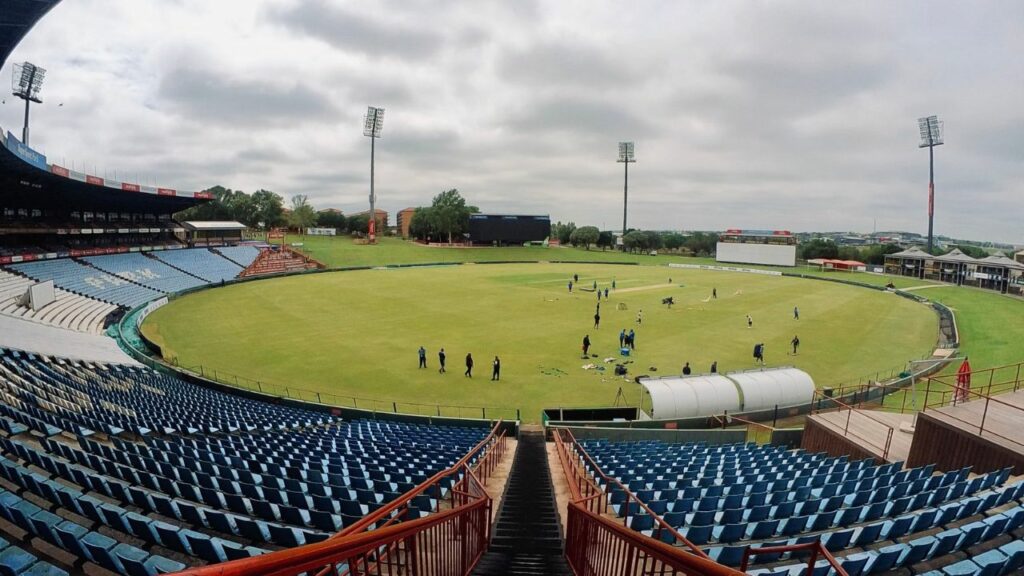 There's no best place to watch cricket than Supersport Park in Centurion. Cricket enthusiasts will like this setting. There are great facilities for eating, drinking, and having fun that are available along the grassy banks. You can watch both home and international tournaments, thousands of locals swarm here.
You can also participate in the celebration by enjoying the AB de Villiers Hospitality Suite's luxuries while watching the action unfold. Enjoy the ambiance and make use of the pitch-facing views on the new deck that leads out into the Grand Stand to ensure that you don't miss a second of the action.
A pleasant park-like setting surrounds the venue, and there are plenty of parking spaces nearby as well as a wide selection of food and beverage options. Also, they frequently set up additional activities for children to enjoy during test matches on the grassy banks (exhibitions). The ground is typically quite packed during Day Night or T20s, therefore no extra items are available.
Brainwaves Escape Rooms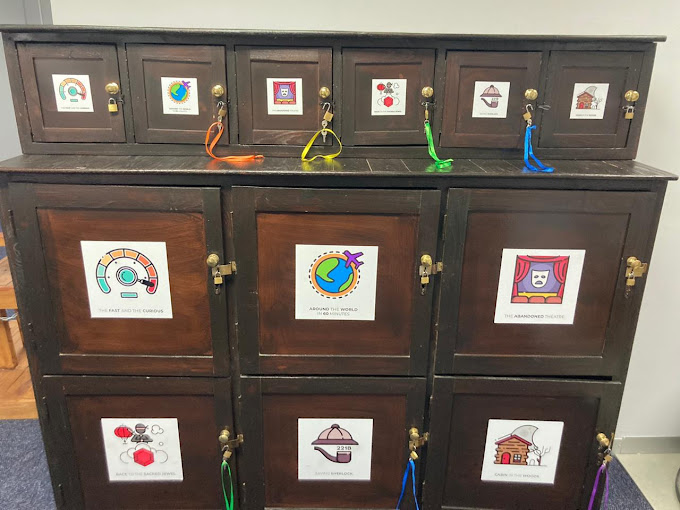 Brainwave Escape Room is Jo'burg's original live puzzle game. With several unique chambers to choose from and well-thought-out, innovative puzzles, and scenarios, Brainwaves is a delightfully surprising game.
You and your team (minimum 2 players, maximum 8 players) will meet in a gripping, exhilarating themed room with one hour to fulfill your task and "escape" Brainwave Escape. Prior to booking, consider what drives you. Prepare yourself for the experience of a lifetime.
One hour is allotted for you to SOLVE the puzzles and hints, UNLOCK the doors and locks, and ESCAPE in order to win. Families, friends, and business groups may expect thrills and adrenaline. This is one of the most varied immersive escape rooms in South Africa, offering difficult challenges for the entire family and any group.
Acrobranch Centurion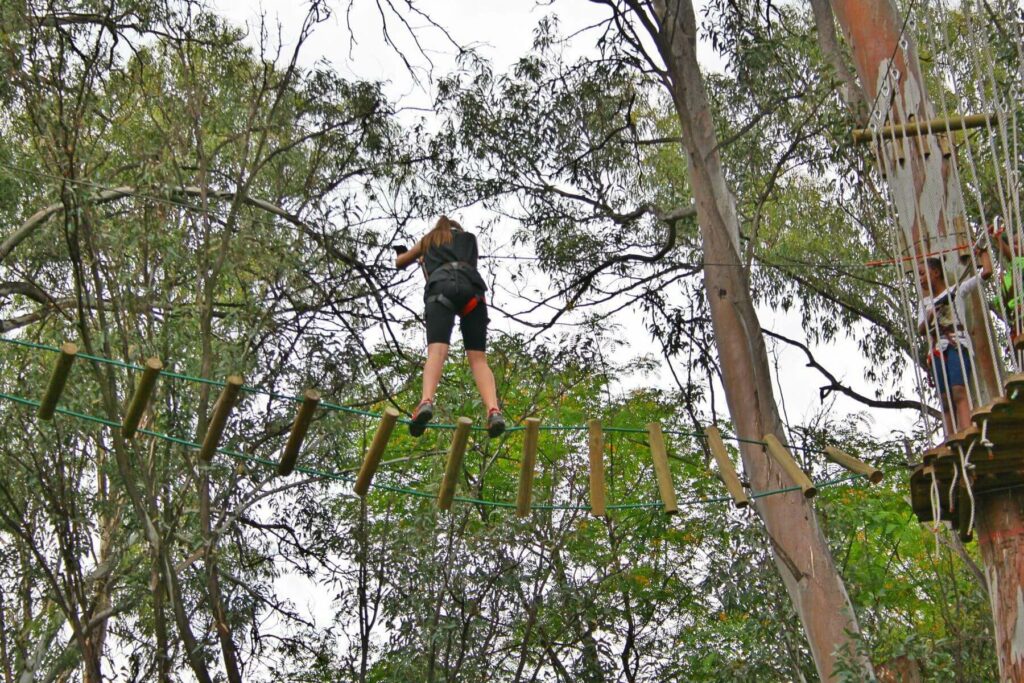 Acrobranch is a thrilling aerial experience where kids and adults may go from tree to tree using zip lines, Tarzan swings, nets, bridges, and other enjoyable obstacles. With these enjoyable activities, you may test your strength, attention, and balance.
There are three classes to accommodate various skill levels and age groups. Acrobranch is the ideal location for adventure, whether you're searching for a fun family activity or a surge of excitement. Age and experience-appropriate platform heights and zip-line lengths are offered on the three courses. From children as young as three to adults, every course is unique and a ton of fun.
Acrobranch's tasks are great for team building because of the variety of obstacles that teammates must conquer collectively. The combination of obstacles and zip lines is ideal for them all. These are the ideal combination of challenges and zip lines, all nicely positioned in a gorgeous environment.
Irene Farm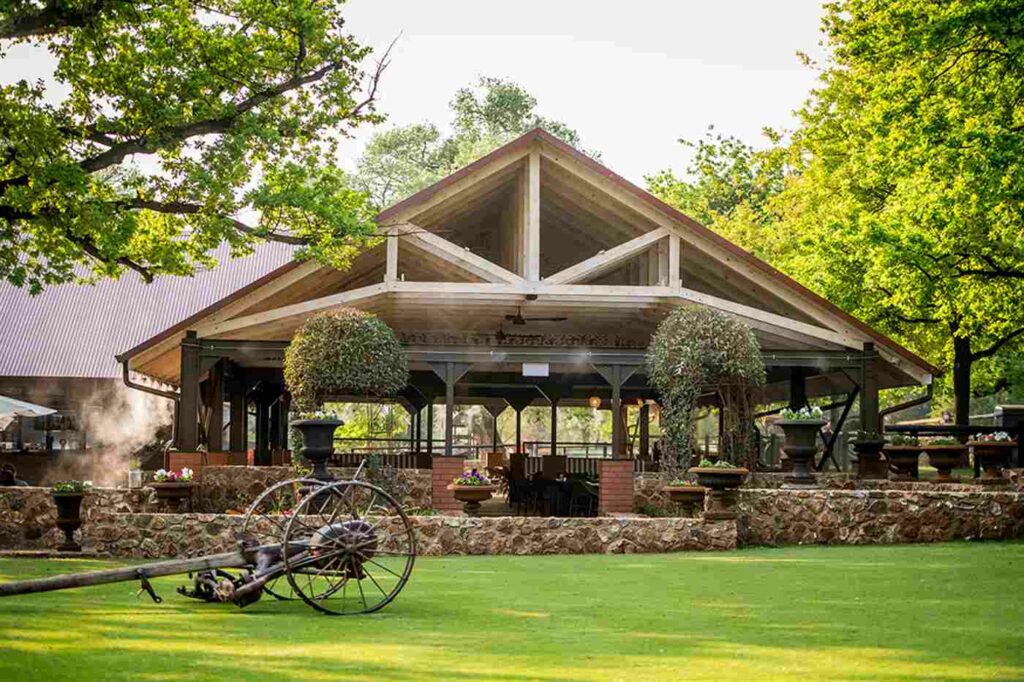 The best farm in the city, Irene Farm, is ideal for a fun family day out in Centurion. At the farmyard at Irene Farm, a stunning estate located halfway between Johannesburg and Pretoria, you may see dairy cows grazing peacefully. This family-run farm offers fresh milk that is certified raw, a range of cheeses, and opulent, thick cream. A breakfast and lunch restaurant in a renovated barn that can seat up to 80 people and doubles as a conference space.
Visit the farm, see an old tractor, and stroll in the shade of towering trees while taking in the sights of swans in a lotus pond. Children will enjoy playing on the farm's rustic playground. A trip to this city-based, classic, working farm is a must!
You will enjoy on-site dining options, a well-stocked farm store, strolling pathways, and the chance to interact closely with the herd, to name a few highlights. You may rest under the old oak trees while the kids amuse themselves thanks to the lovely gardens (even in the winter), a wooden jungle gym, and tractors everywhere.
Irene village theatre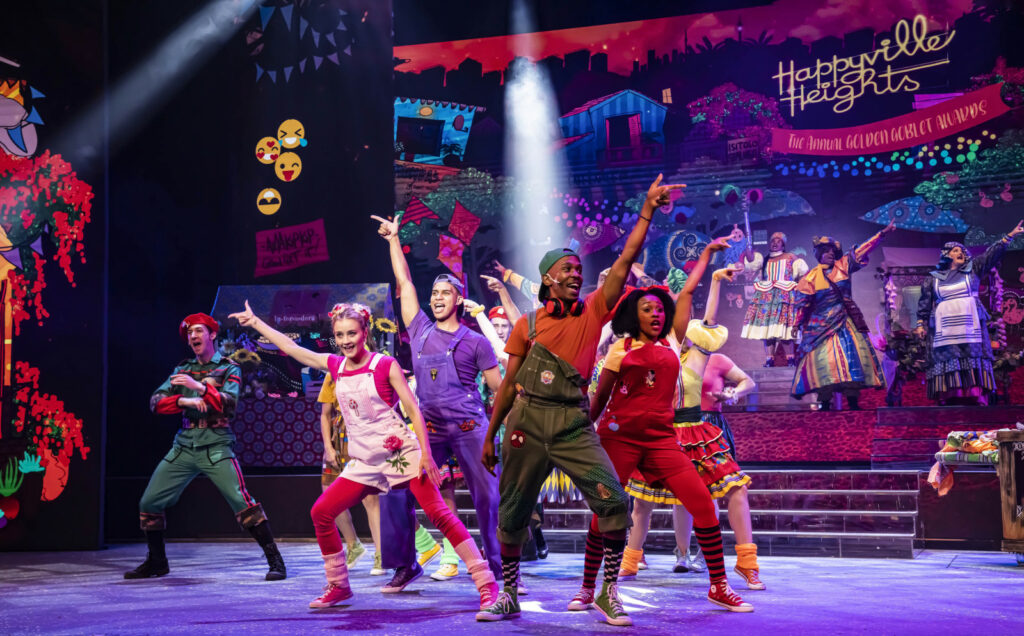 The 
Irene 
village 
hall 
hosts 
regional 
theater 
productions 
and 
hosts 
aspiring 
ballet 
dancers 
during 
the 
week. 
All 
aspiring 
actors 
and 
actresses 
have 
the 
chance 
to 
take
part 
in 
a 
variety 
of 
on-site 
programs 
and 
polish 
their 
acting 
abilities 
at 
the 
Irene 
Village 
Theatre. 
It 
has 
been 
running 
for 
a 
while 
and 
is well known
and 
regarded.
Its 
location 
in 
Irene 
Village 
and 
residence 
in 
the 
former 
post 
office 
give 
it 
a 
vintage 
character. 
Every 
age 
group 
is 
welcome.
Their 
theatrical 
productions 
are 
excellent 
and
well 
worth 
seeing. 
The 
scripts 
are 
excellently 
written 
and 
contain 
topical 
humor 
based 
on 
events 
in 
SA. Al
ways
a 
good 
laugh.
The actors encourage audience participation, which is usually entertaining when young audience members chastise or mislead the villain after being scared by them. Afterward, you can get your picture taken with the cast. Together with face painting, popcorn, and slush puppies are on sale.
Zwartkops Quadbike Centre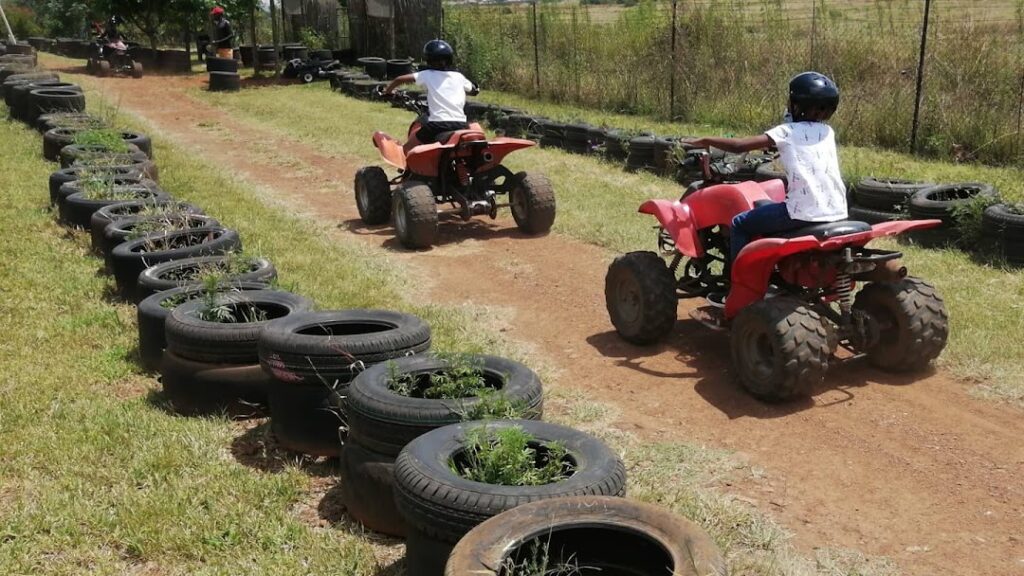 Zwartkops Quadbike Centre is a wonderful location for an outdoor celebration for the children. Kids adore parties with a quadbike theme. The  Centre in Centurion is the perfect place to watch your children have the time of their lives while quad cycling.
It's a proven fact that kids adore quad biking. What better way is there to treat your little ones to a day of raucous fun that's guaranteed to be a memory they'll love forever? Simple to maneuver, slow-driving, and safe for children to operate. You get to take them home once they've had an experience to brag about, interacted with other kids and completed four laps around the quad bike course.
Children and adults can both enjoy riding at the Zwartkops track because they are not riding alone but rather with other kids. When you take a break from quad biking, the kids can play on the Jumping Castle, Trampolines, Jungle Gym, Basketball hoop, Swingball, and Sand Pit.
 Irene Trading Post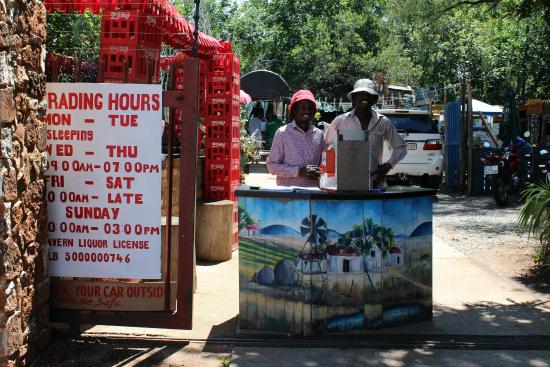 The Irene Trading Post is more than just a shop. The Irene Trading Post offers an unforgettable experience. Antiques, curiosities, art, presents, and diverse pieces of locally manufactured furniture are the store's specialties. Providing visitors and artists with a chance to interact, the proprietors only promote independent small businesses, artists, and craftspeople.
They created a unique tea garden with the intention of reviving and inspiring everyone's own creative spirit. There are mouthwatering desserts and quick meals available, all made from scratch. Soups and baked bread are available in the winter when the wood-burning stoves are lit. The bunnies love being fed, therefore children are welcome.
With the historic railway house transformed into a craft showroom, the Irene Trading Post provides a wide selection of arts and crafts for purchase. There is a tiny store at the Irene Trading Post that sells delectable homemade delights including marmalades, preserves, different jams, rusks, chocolates, and sweets. The scene is completed by a restaurant with a valid license where patrons can savor a delicious Sunday lunch or a piece of cake.
CryWolf Paintball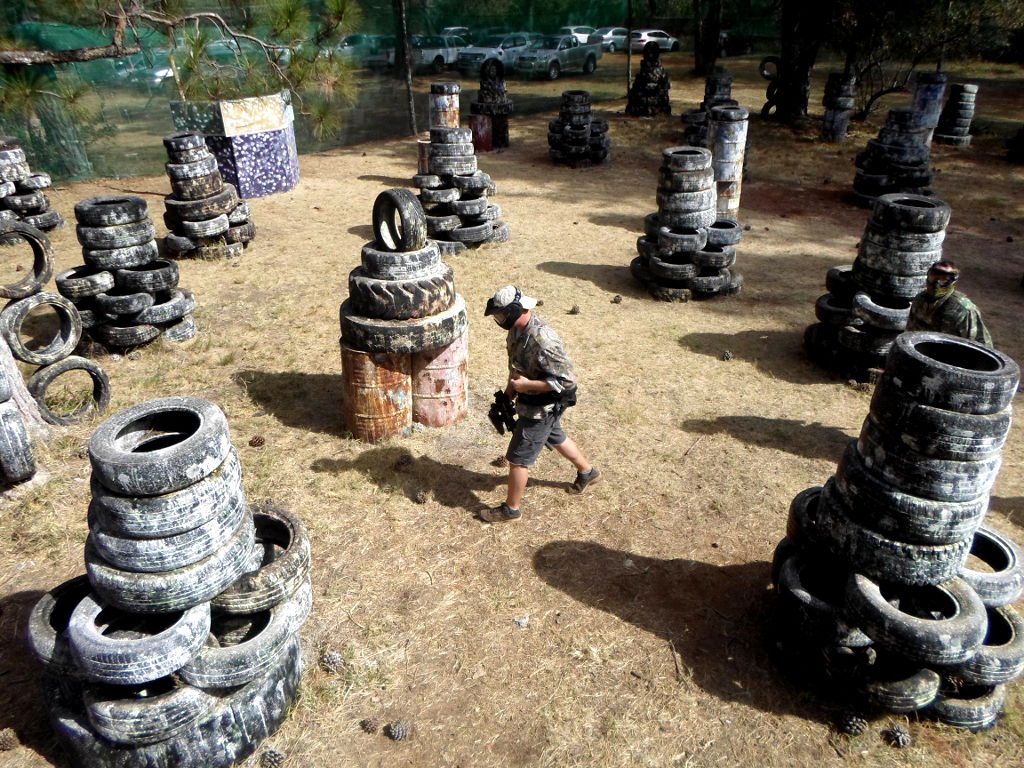 The best paintball in the area, the exhilaration of laser tag, memorable archery, superb laser clays, and just a good time, in general are all available. They can confidently declare that you've arrived at the perfect spot because of the variety available and their desire for providing an outstanding experience.
Anyone may participate in outdoor recreational activities thanks to CryWolf's years of experience in this field. With 6 distinctive outdoor paintball fields, Crywolf offers the ultimate paintball experience in Centurion, Pretoria, and Johannesburg. Six different outdoor paintball fields are available. All of their paintball packages come with a qualified marshal, an overall, a chest protector, neck protection, a mask, and limitless air for FREE!
They are competent and well-trained marshals that guide players. after each game, wash. You won't find better quality anyplace else! Paintball at CryWolf is considered the best because of the variety of well-maintained paintball markers.
South African Air Force Museum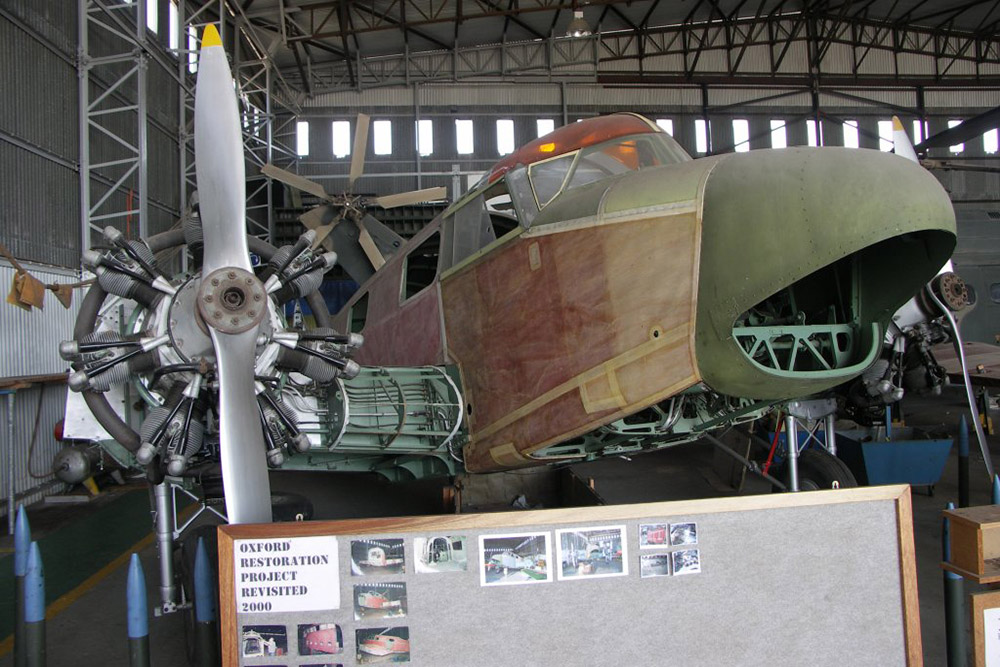 The largest military aviation museum in South Africa is located in Swartkop, home to the SAAF. To portray the captivating tale of aviation evolution from the era of the Paterson Aviation School at Kimberley to contemporary aircraft, the museum employs both objective and chronological layouts.
Many aircraft and missiles, as well as family-friendly and historically fascinating aeronautical exhibitions, are on show. It is possible to explore without guidance because every exhibit and display is clearly marked. Photography is welcomed, although flash equipment will be necessary for the majority of the interior images. The proceeds from a gift store run by the Friends of the SAAF Museum, which sells books, models, and posters, go toward supporting the Museum.
There are a few limited drinks available, however food is not permitted inside the exhibit halls. Many Dassault Mirage III, Dassault Mirage F1, Atlas Cheetah, and other historic aircraft are on show in this museum along with aviation-related artifacts such ejection seats, uniforms, aircraft engines, aircraft weapons, and a Cheetah C flying simulator.