If you are looking for things to do in Amanzimtoti, you are in the right place. Amanzimtoti, a coastal town situated on the south coast of KwaZulu-Natal in South Africa, is a popular holiday destination for locals and tourists alike. The town is known for its beautiful beaches, warm weather, and a variety of activities and attractions.
Whether you're looking for a relaxing beach vacation or an adventure-packed holiday, Amanzimtoti has something to offer. From water sports to wildlife encounters and everything in between, this town has it all.
In this article, we'll explore some of the best Amanzimtoti activities, from surfing and snorkeling to visiting nature reserves and exploring the local markets. So, if you're looking for a fun and exciting holiday destination, read on to discover the best of what Amanzimtoti has to offer.
List of things to do in Amanzimtoti
Splash Waterworld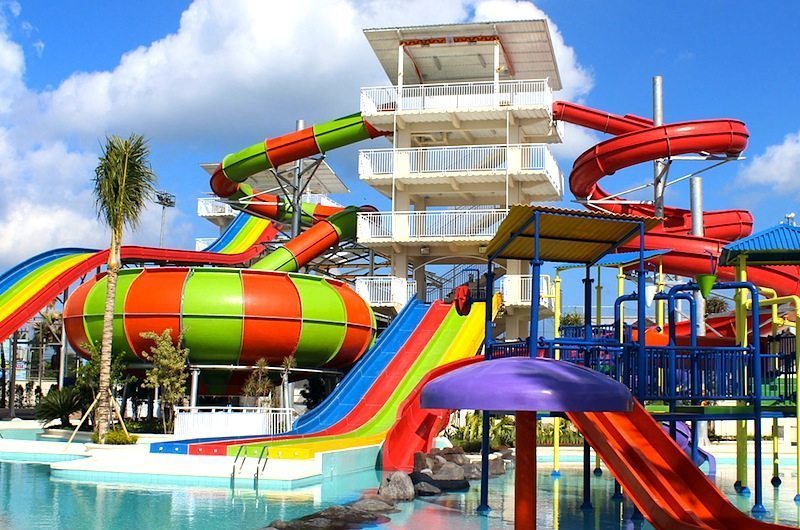 Dubbed by locals as "Toti's best kept secret. Families may enjoy themselves for the entire day at Splash Water World. The combination of speed and body rides at this Amanzimtoti Main Beach attraction appeals to both thrill-seekers and less daring visitors.
By the end of the day, children are certain to be worn out. Kamikaze, the coaster tube ride, and the Stuka free fall are variations of speed slides. The infamous "washing machine" and midi body rides are other body rides. A water mushroom and river ride are just two of the many rides available for the little ones.
With lifeguards placed thoughtfully throughout, the water park is accessible to wheelchair users. This secure, kid-friendly facility has additional amenities like braai areas and a putt-putt course, which makes it the perfect place for a party.
---
Amanzimtoti Beach borders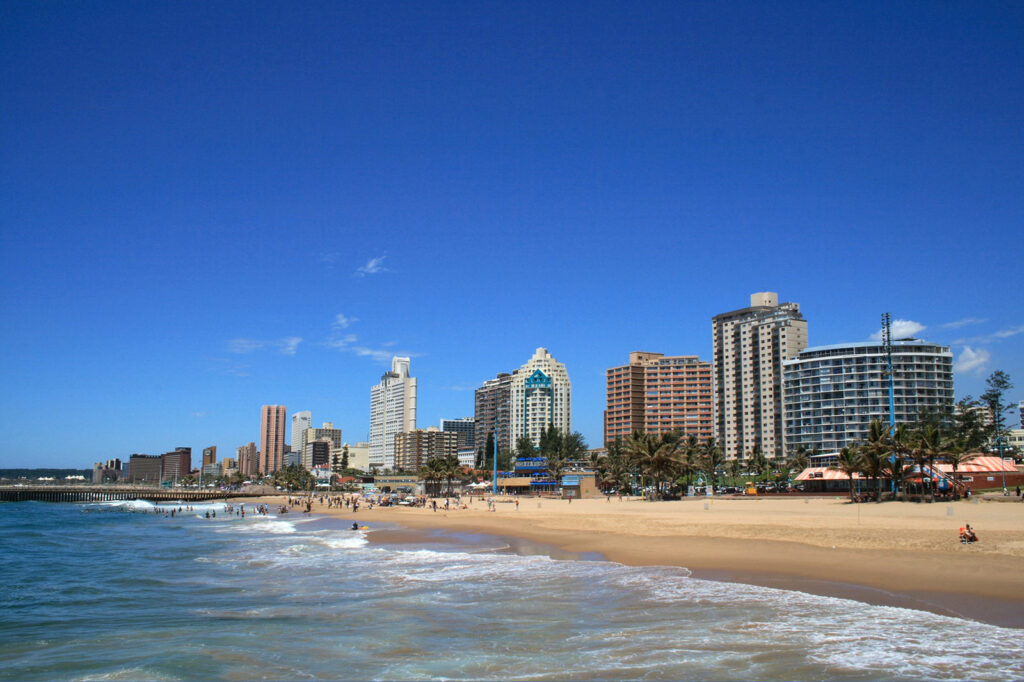 Amanzimtoti Beach is located along the warm Indian Ocean, which makes the water perfect for swimming, snorkeling, diving, surfing, and family beach outings all year long. There are plenty of restaurants and bars nearby to visit after a day of sun and sand at this sandy beach in Amanzimtoti, which has permanent lifeguards on duty (during the entire year).
Kids' vacation beach activities are available during the peak holiday season, and Splash Water World, which is located on the beach, can keep youngsters entertained for hours while you unwind and work on your tan! The well-liked yearly "Sardine Run" is held from June to August.
As people explore the beach or marvel at the incredible bird life that dips and dives for the catch, the area comes alive with excitement as people start scooping up these tiny fish. Don't miss it if you're in the area at this time of year; it's quite the spectacle!
---
Galleria Ice Rink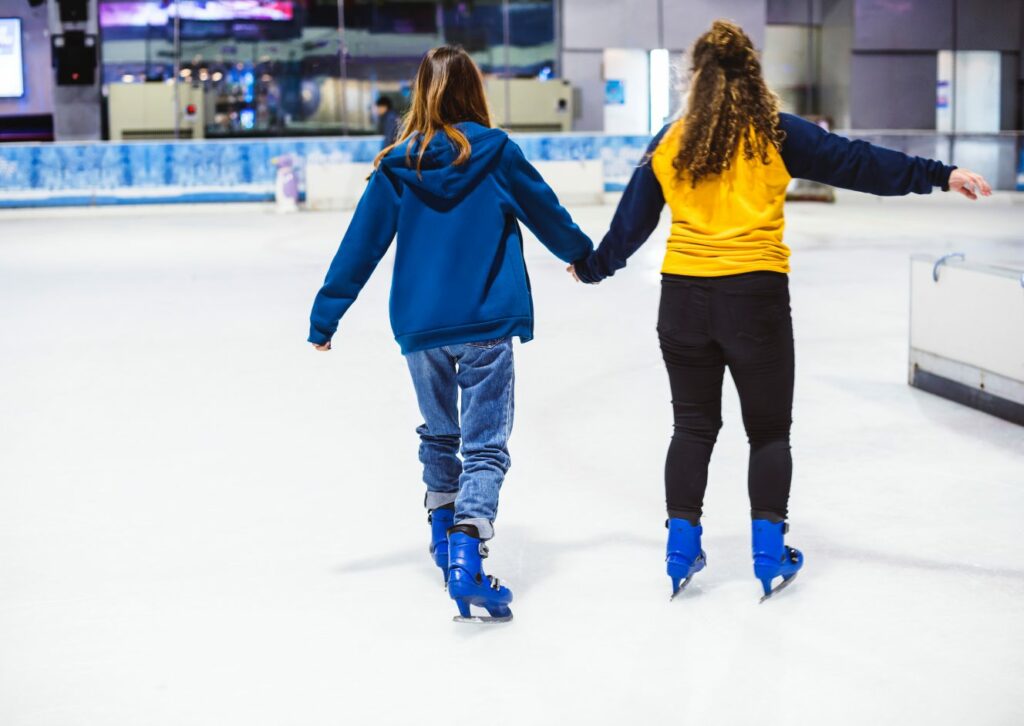 Grab your skates and some warm clothing, then spin around on the ice at Galleria Ice Rink. Whether you're a first-timer or experienced, all abilities are welcome.
For your convenience they have a skate shop located inside the rink, here you can purchase leisure hockey skates, and figure skates as well as other accessories, we also offer skate sharpening services. You can store your valuables safely in one of the available electronic lockers while skating. There are three sessions per day, including a live DJ Session on a Friday night as well as late night skating on Saturday nights.
Ice skating is the ideal family activity guaranteed to offer fun and laughter. The ice rink is a fantastic way to spend a few hours with friends – make sure you end your session by forming an "ice angel" in the middle!
---
Toti Brewing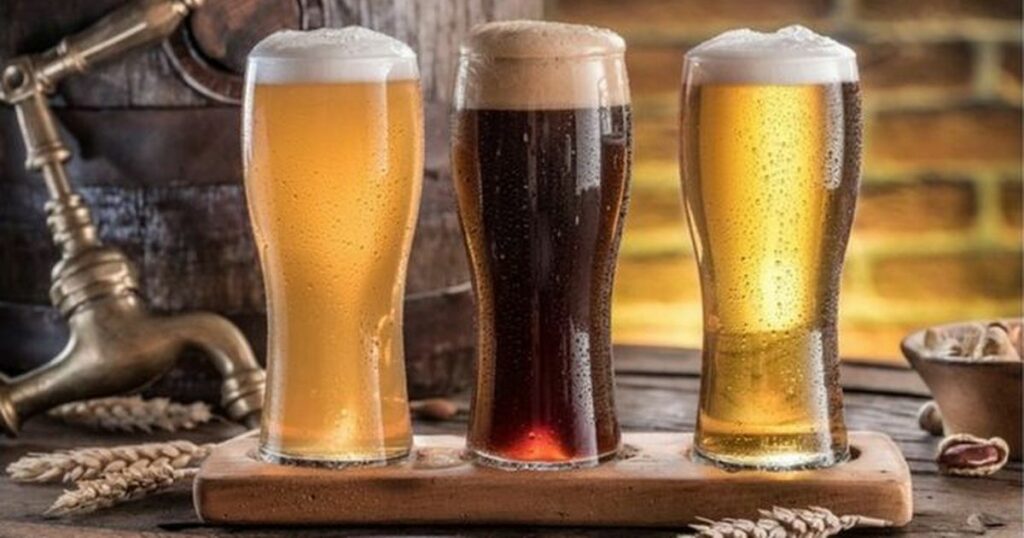 The Toti Brewing Company is one of the hidden gems in Amanzimtoti. It was started in 2013 by three beer lovers as a hobby but has now developed into a microbrewery that creates some of the best beers.
It offers a wide selection of craft beers in various styles, including IPA, AAP Pilsner, German Wheat Beer, and more. Tastings and off-sales are available, as well as an exciting tour of the brewery. Nice lively environment, a must visit! The restaurant serves excellent food that is very good (really pub grub).
Toti Bewing enjoys a beautiful location with a river view and a diverse bird population. both a huge deck and a lot of space inside. There are a few hundred meters of rough gravel road to enter! A wonderful twist for a usual meal.
---
Scuba, Snorkeling & Shark Dive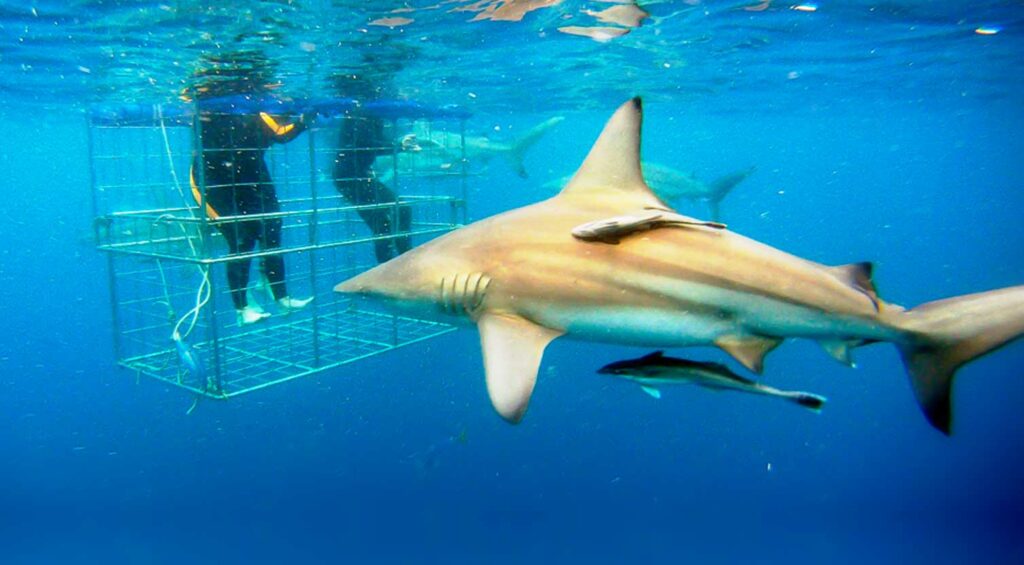 These are some of the most popular things to do in Amanzimtoti. If you haven't been for a dive in years it's never too late to refresh your skills & start exploring. For families and friends that prefer being outside, scuba diving is a fantastic hobby. On excursions, you can get up close and personal with the dolphins, whales, and sharks of the Aliwal Shoal while also seeing the wonders of the marine environment.
Scuba diving is a fantastic holiday sport that is inspired by social isolation. They take delight in planning family friendly excursions.They provide all scuba diving training and have over 20 years of experience in the field.
While protected inside a stainless steel cage that has received approval from the South African Maritime Safety Authority, you can experience up to 40 sharks swimming around you. The more popular choice, provided you are a licensed diver and a confident snorkeler.
---
Amanzimtoti Bird Sanctuary
The Amanzimtoti Bird Sanctuary is a popular attraction. There is a sizable area of open, glistening water there, surrounded by sprawling grass. Gardens are on one end of the spectrum while native, lush forests are on the other. The woodland is home to a simple, 30-minute self-guided route that winds through it.
Several of the sanctuary's 150 bird species, including the resident Spurwing Geese, White Faced Duck, Greenback Heron, Giant Kingfisher, and Hamerkop, can be seen. Families can come together and have a picnic in the area, which has tables and benches and braai amenities. Don't forget to pack a few extra slices of bread since the water birds will come up to you to see if you have something to eat.
Even if you're not fit, the self-guided pathways that snake through the sanctuary are manageable. Several birds will be visible along the trip. This bird sanctuary has 6 hectares of land and is guarded around the clock. It is accessible every day from 6 am to 6 pm.
---
Amandas Coffee Shop
Amanzimtoti, a coastal town close to Durban, is well-known for its lovely beaches and warm climate. It is especially well-liked by surfers and tourists who enjoy the sand, sea, and sun. The neighborhood's outdoor hangout (Café Amanda) is where friends and family may get together in a relaxed environment.
Customers can relax with a nice beverage and a delectable snack on the porch or in the shade of the trees in the lovely grounds. Little ones can pass the time with a liberal helping of fun on the jungle gym and in the grassy area nearby. From the yard and veranda, it is easy to see this play area.
There are many tasty delicacies and unique twists on the menu. Those with dietary concerns can choose from Banting, gluten-free, and wheat-free alternatives. Traditional breakfast items are available all day, including with burgers, savory pancakes, homemade vetkoek, and oxtail. Naturally, freshly baked cakes, scones, and muffins are the ideal treat after a day at the beach and are best enjoyed in this alluring environment.
---
Umbogavango Nature Reserve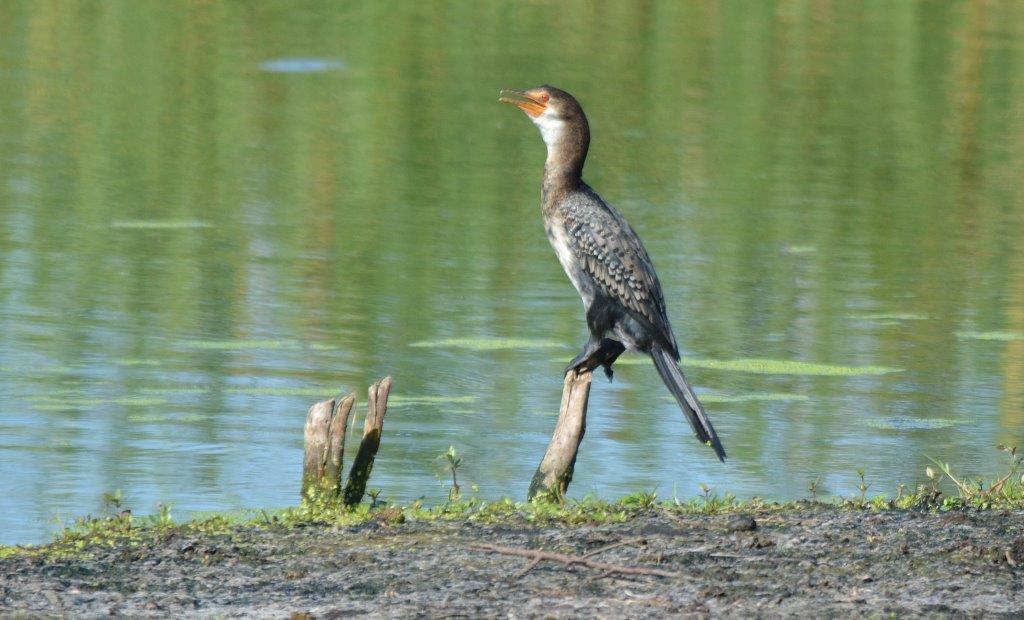 The forest of Amanzimtoti's Umbogavango Natural Reserve is like a scene from a tale that time has forgotten. A haven for birds is created by the dense overhead cover, the maze of creepers, the slatted bamboo bridge at Dick's Crossing right below the bird hide, next to which a grove of arum lilies bloom in the spring, and the strange small watering hole.
The Natal spurfowl, brown-hooded kingfisher, violet-backed starling, tambourine dove, Klaas's cuckoo, African firefinch, and spur-winged goose are just a few of the numerous birds that have been spotted nearby. It is particularly difficult to see the Cape teal elsewhere in Durban.
The storm water trap dams for the AECI industrial sector at Umbogintwini were the site of this nature reserve's establishment. In order to avoid any pollution of the Amanzimtoti River, these dams capture all storm water and runoff from the plant site. Many ducks are supported by the shallow dams, especially in the summer, because they have high nutritional levels.
---
CrocWorld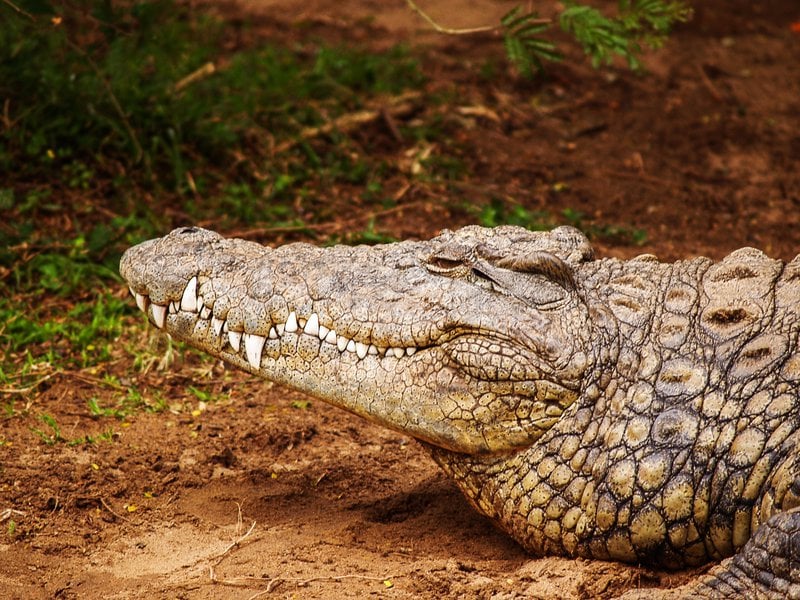 Visit CrocWorld, Crocodile Park for a fun family day. Meet crocodiles, snakes, birds, and vultures, explore the indigenous gardens and have a great meal. The 24 hectares of Crocworld Crocodile Park are built out in a park-like environment, with paths crisscrossing it.
The purpose of the indigenous gardens was to serve as a showcase and to educate and motivate guests on how to effectively cultivate indigenous plants at home. If you wish to sit down and enjoy the scenery, there are several benches and shady trees. This wheelchair-accessible location is perfect for a family adventure and will keep visitors of all ages entertained with a variety of things to do and see.
The majority of the animals and birds you will meet here were either born in captivity or are damaged and unable to care for themselves because conservation is the main focus of this park. Along with the birds and animals that are cared for there, what makes the Crocodile World Park unique are the wild animals that have made it their home. Along with a variety of birds that will please any birder, you can also see wild waterbirds, jackals, meerkats, monkeys, and other animals while strolling around.
Keep an eye on the water in the distance because you might be lucky enough to spot some dolphins or whales playing in the water. See the adorable pygmy goats, bunnies, and pigs at the MacDonald animal farm, watch how the crocodiles are fed, participate in a snake demonstration, and look at the fascinating variety of snakes, reptiles, and tortoises in their enclosures. Visit the indigenous nursery for plants and priceless advice on how to garden on the coast with water-wise plants if gardening is your thing.