Shopping at Malls in Mossel Bay is a pleasure and pleasant as you shop in a town along the garden route enjoying the scenery. Mossel Bay is a harbour town on the Garden Route in South Africa's Western Cape Province. It's known for the wide Santos Beach and the 19th-century Cape St. Blaize Lighthouse, which offers bay views.
The Bartolomeu Dias Museum Complex includes the Maritime Museum, the Shell Museum and botanical gardens. The Post Office Tree, a milkwood tree in the complex, has been used as a mail collection point since the 1500s. Let's share with you below some of the malls to enjoy while in this town.
Our list of Malls in Mossel Bay
Heiderand Mall
Heiderand Mall, the Garden Route's friendliest, most convenient community shopping centre, is situated in the heart of Mossel Bay. Listed below are a few fun facts for you to know that will make your shopping experience a convenient one.
Mall Features
Heiderand Mall is located on Louis Fourie Road. The Centre has 2 entrances, free parking and a variety of shops. Heiderand Mall is Mossel Bay's friendliest, most convenient shopping centre, and is situated in the heart of Mossel Bay central. It is easily accessible from the N2 highway. The street access grants easy entrance to and from approximately 700 open-air parkings. The Mall's anchor tenants are Checkers, Woolworths, Foodlover's Market, Dischem and Clicks. A total of 55 national and independent retailers make up the balance of an exiting range of shops.
Mossel Bay is one of the oldest towns in South Africa, steeped in history and old sandstone buildings. The Langeberg and Outeniqua Mountain ranges overlook the bay with its 24km stretch of sandy beaches. The climate is the second most moderate in the world. Mossel Bay won the town of the year award in 2007.
Heiderand Mall is more than just a shopping centre, it is a comprehensive experience, a gathering place where shopping needs are met. Unlike most other shopping malls in the region, the entire Mossel Bay Mall is located on a single level, which eliminates confusion.
The mall also offers entertainment for children. Members between 2 years and 12 years must pay a once-off fee of R100 at the centre management offices, where they will receive a membership card. Parents will be informed of kids activities via sms. All these activities will be free of charge. On each birthday, members will receive a message which they must show at centre Management to collect their free gift. Endless Kids fun and activities throughout the year.
Heiderand Mall has recently increased their amount of parking bays whilst expanding the mall for your convenience, covering approximately 700 parking bays currently. These parking bays are under constant supervision and safe for shoppers spending their time in the Mall.
Heiderand Mall offers 24hour Security available at the Mall, who will provide superb service and will assist in any matter possible during your visit. Please feel free to ask for their assistance.
More Info
Maps
Location: Louis Fourie Rd &, Melkhout St, Heiderand, Mossel Bay, 6511
Website: https://www.heiderandmall.co.za 
---
Langeberg Mall
With clear blue skies and surrounding tranquillity at Langeberg Mall you can do your daily shopping in a clean, safe and healthy open environment. Centre management is based on site and aim to please and delight and work according to a clear set of values and goals in trying to delight their customers on a daily basis.
As one of the malls in Mosselbay it is located close to Bayside and Hartenbos and forms part of a holiday destination with high visitor volumes during December, January and April. The area also remains popular for retirees and people moving to the coast for work purposes. The average number of people visiting the centre on a monthly basis is around 370 000 shoppers.
Mall Features
The Langeberg Mall is fully committed to offer the highest levels of service, and has a balanced tenant mix and is based in the beautiful Garden Route with blue flag beaches.
The Centre provides the right platform for work-life balance, career growth, and customer services satisfaction that guarantees relationships between Langeberg mall and the shoppers. The mall boasts over 100 tenants of national well known suppliers and local brands, supporting local talent in return.
The Langeberg Mall offers 1200 parking bays of which 500 are secure under cover bays and free of charge. The centre is also completely wheelchair friendly with 9 parking bays for the physically disabled.
Customers can have their vehicles pampered and attended to by both TW and Langeberg Carwash whilst doing their shopping or enjoying a snack and coffee at some the malls food tenants.
More Info
Maps
Location: Louis Fourie Rd, Voorbaai, Mossel Bay, 6506
Website: https://www.langebergmallsa.co.za 
---
Bayside Shopping Centre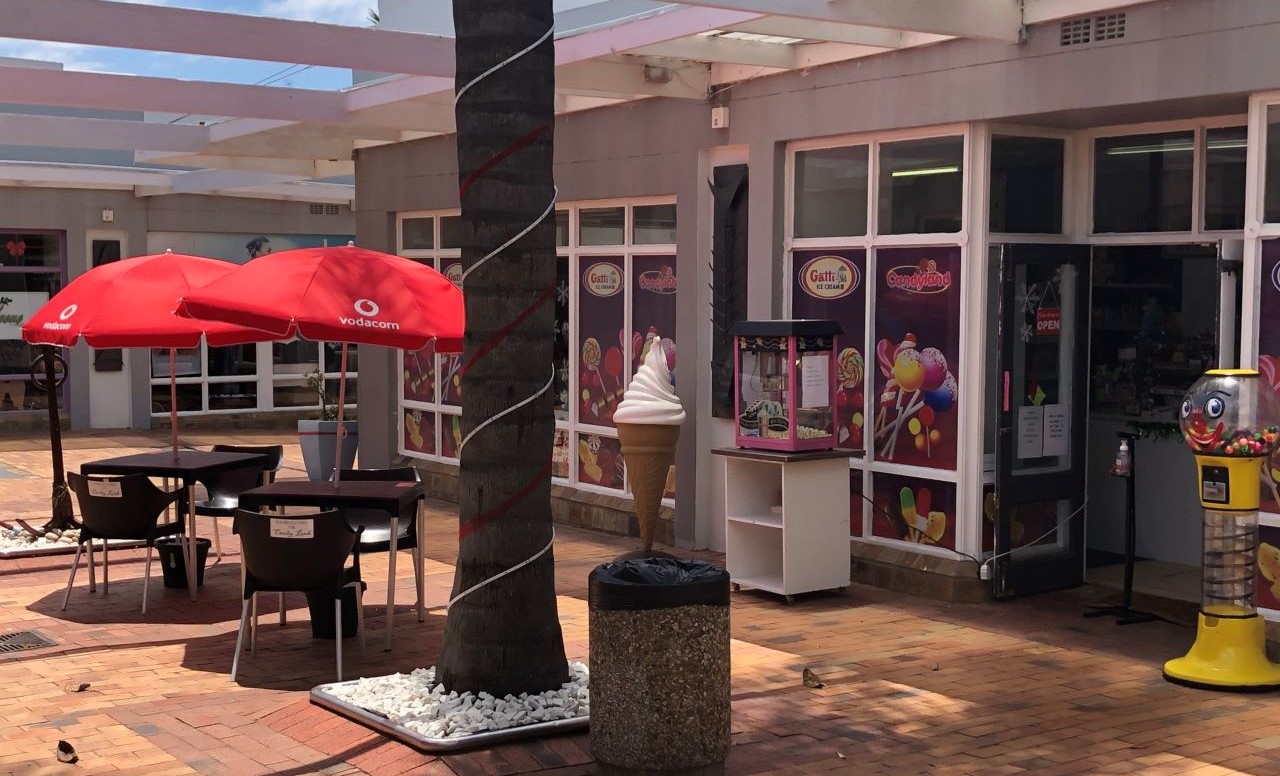 Bayside Shopping Centre is situated in the heart of vibrant Mossel Bay, just a stone's throw away from both the harbour and the beach. The centre offer shoppers, a convenient, friendly and pleasant shopping experience, for residents and holidaymakers alike. Situated on the corners of Church and Bland Streets in the heart of vibrant Mossel Bay. Just a stone's throw away from both the harbour and the beach, the mall offers shoppers a convenient, friendly and pleasant shopping experience, every time. Experience a wide variety of restaurants and shops, with the convenience of free parking, against the backdrop of one of the most picturesque settings that one of the malls in Mossel Bay has to offer.
Mall Features
Bayside's shops cater to a consumer's every need, all in one place; from day-to-day requirements, to gifts for loved ones or even fishing tackle, whilst on holiday. Shoppers have everything they need within easy reach. The Bayside Market, also situated at the centre, is a vibrant marketplace for the finest local products and offer a platform for small businesses, to display their products. With ample free parking, park your car safely, grab a bite to eat and enjoy what the centre has on offer.
More Info
Maps
Location: Church St, Mossel Bay Central, Mossel Bay, 6500
Website: https://www.visitmosselbay.co.za 
Hartenbos Seefront
Hartenbos Seafront is the place for young and old for an unforgettable family holiday in one of South Africa's most enchanting towns. Here you can choose and select the best shops and leisure facilities. Have fun at the malls adventure park, or lie lazily and bask in the sun while gazing over the sea. The fun starts here.
Mall Features
A new retail centre anchored by a 2 000m2 Pick n Pay, a 1000m2 gym, a Clicks of 550m and restaurants overlooking the bay. The Multi-purpose sports and conference arena with surrounding boardwalk. The mall is situated right next to the lovely waterpark, with waterslides, jungle activity area, 18 coarse putt-putt, amphitheatre with program for the kids and whole family in seasons, wonderful restaurants and take-away shops, and the new walkway centrum, Hartenbos Seefront.
More Info
Maps
Location: 156 Paardekraal Ave, Hartenbos, Mossel Bay, 6520
Website: https://hartenbos-seefront.co.za 
The Goods Shed
The Biggest Indoor Fleamarket in the Southern Cape. Located in Mossel Bay/Mosselbaai. The Goods Shed built in 1902, is a historical building at the harbour area and a landmark in Mossel Bay which developed into an exceptional and popular shopping centre for locals as well as visitors from overseas. Preference is given to exhibitors with unique products while a restaurant as well as excellent facilities are also available to visitors.
Mall Features
Mossel Bay is one of the oldest cities in South Africa and is a sought after vacation destination in the famous South African Garden Route. The Goods Shed, built in 1902, is located at the harbour area and is a historical landmark in Mossel Bay. The now well-known Goods Shed Fleamarket was officially opened on the 15th of December 2011 by the then Executive Mayor of Mosselbay, Alderlady Marie Ferreira. It later developed into a popular Indoor Fleamarket for local and overseas visitors.
The management collaboration between the Mossel Bay Municipality as Principal and the IEA / OEV has resulted in a successful and effectively run fleamarket. By investing in affordable business rental space for small business entrepreneurs, the empowerment of job creation benefits both the exhibitors and enhances the small business sector in Mossel Bay.
The combination of specialised exhibitors selling unique products, and a restaurant catering sumptuous meals, The Goods Shed will elevate your shopping experience to new heights! In addition, the wheelchair friendly access, accommodating baby facilities and fun kiddies play area, makes it the number one family attraction in Mossel Bay. The Goods Shed looks forward to welcoming and hosting you. Parking is safe and secure, so you can shop at ease. Visit this historical place in Mossel Bay and support local brands. Learn one of South Africa's culture in minutes and embrace the joy while walking through those ailse. 
The centre offers safe and clean toilets which also accomodate disabled shoppers. Family or friends, this is the place to be.
More Info
Maps
Location: 55 Bland St, Mossel Bay, 6500
Website: https://thegoodsshed.co.za