In the bustling city of Johannesburg, where the vibrant rhythms of urban life intertwine, a growing coffee culture has taken hold. From hidden gems tucked away in charming neighborhoods to sleek and trendy spaces in the heart of the city, Johannesburg's coffee scene offers an array of delightful experiences for coffee connoisseurs and enthusiasts alike.
In this article, we embark on a caffeinated journey through Johannesburg to unveil the top 15 coffee shops that stand out among the rest. From expertly brewed espresso to meticulously crafted latte art, each of these establishments promises an immersive and unforgettable coffee experience.
Whether you're a passionate coffee aficionado seeking a new favorite haunt, a traveler in search of a local gem, or simply someone who appreciates the artistry and aroma of a perfectly brewed cup, this guide will introduce you to the vibrant coffee landscape of Johannesburg.
So, grab your favorite mug, and let's explore the rich flavors, inviting atmospheres, and unique stories behind Johannesburg's top 15 coffee shops. From classic coffee traditions to innovative blends and brewing methods, each sip is an opportunity to savor the distinctive character that makes Johannesburg's coffee scene truly exceptional. Get ready to awaken your senses and indulge in the delightful world of coffee in the City of Gold.
List of Best Coffee Shops in Johannesburg

Naked Coffee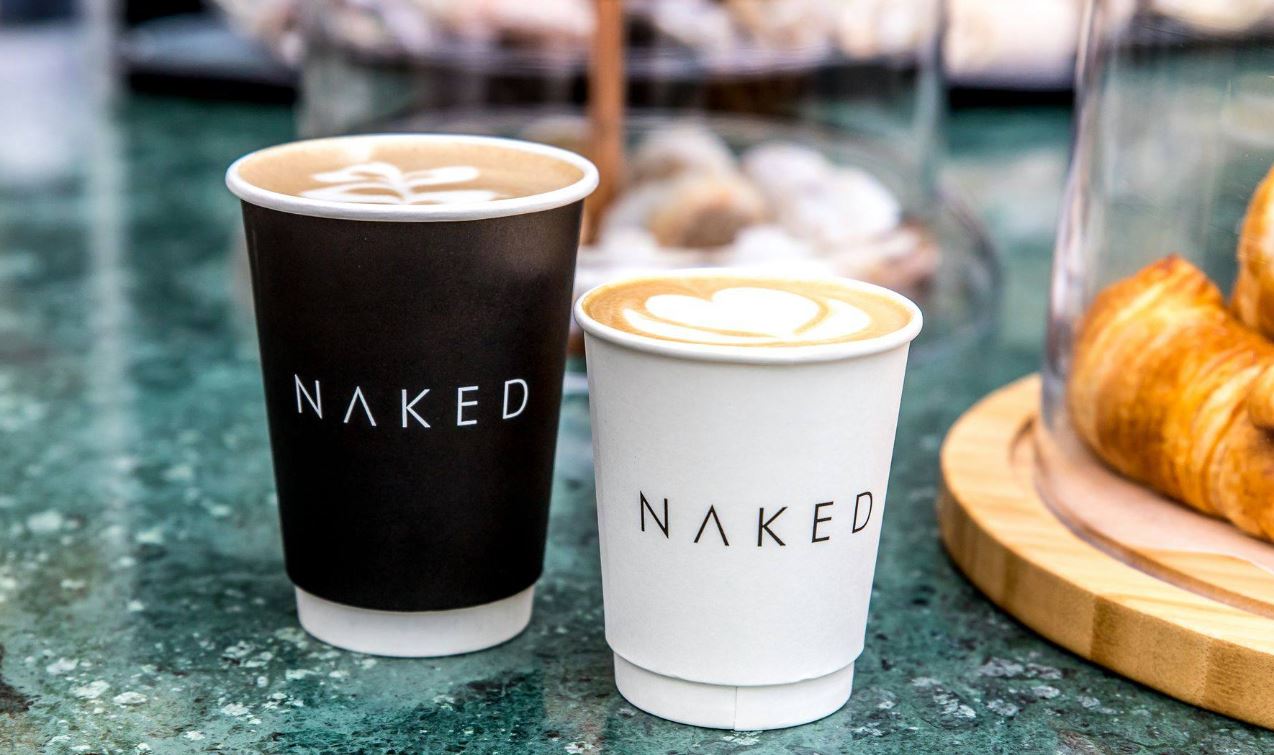 Naked Coffee is located in Morningside. Their specialty drink is a mixture of espresso, condensed milk, whipped cream, and chocolate shavings. They also serve a range of delicious salads, sandwiches, and other treats, and is the ideal out-of-office workspace.
Naked Coffee also has other branches not too far away, with one in Melrose Arche, and a recently opened one in Sandton City.
Address: Shop u38, Morningside Shopping Centre, Rivonia Rd, Morningside, Sandton, 2156
Tel: 067 373 5433
Facebook: https://www.facebook.com/NakedMorningside/
---
Bean There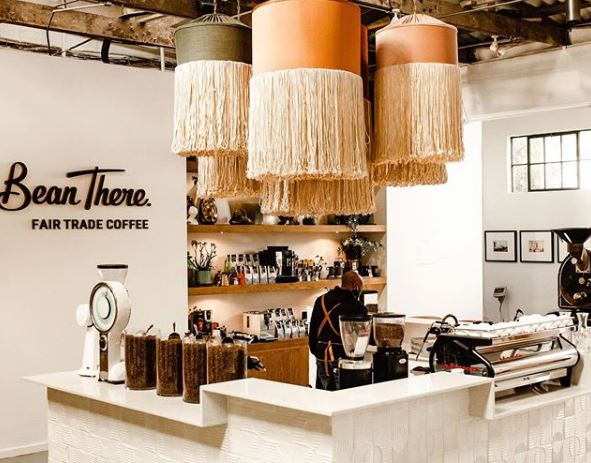 Bean There Coffee Company is situated within the trendy 44 Stanley space in Milpark, Johannesburg. It was the first roaster of Certified Fairtrade coffee in South Africa. They trade directly with farmers to ensure fair trade and sustainable environments. You can also learn more about coffee at Bean There where they also host coffee tasting evenings, which include a coffee-related quizzes. A perfect americano can be enjoyed in a quiet afternoon at Bean There.
Website: https://beanthere.co.za/
Tel: 087 310 3100
Email: coffee@beanthere.co.za
---
The Grind Coffee Company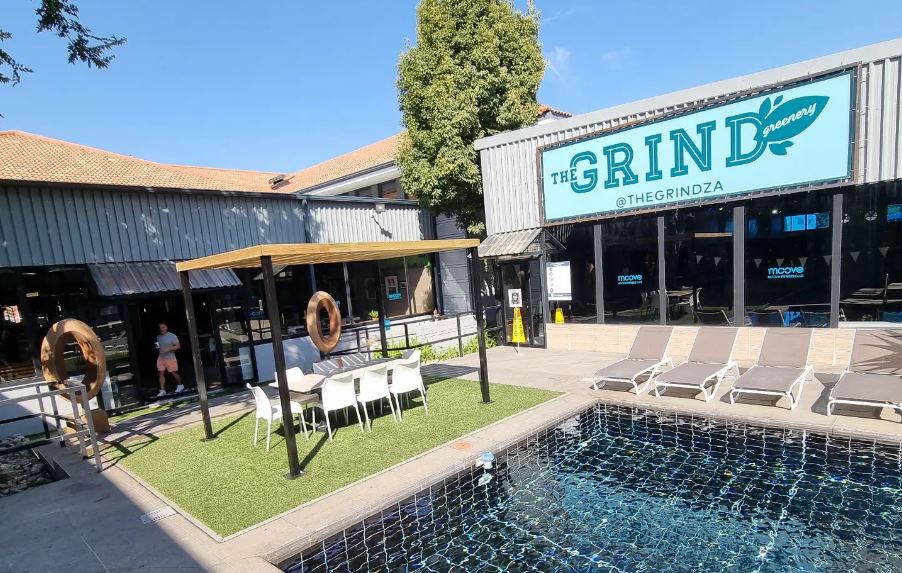 The Grind Coffee offers their coffee in a more corporate and formal environment. You get to book a boardroom and enjoy a cup of coffee while busy with your meetings. The Grind sells experience more than the taste of coffee and they come highly recommended. They are located in Melrose Arch.
Website: http://thegrindgreenery.co.za/
Email: info@thegrindcoffeecompany.co.za
Tel: +27 72 754 8705
---
Urban Grind Roasters Coffee Shop
This coffee shop has it all. The ambiance, interior designs, good coffee, tasty foods, and wi-fi. Prices are a bit high but once you taste it, you understand why. Also one of the best and my favourites coffee shop in town.
Undoubtably one of the best coffee shops in the area! I'm so thankful that finally, I was able to find this spot for some good coffee just in time. The atmosphere inside this coffee shop is vibrant and relaxing. Four-star rating.
Overall, it's a good shop for studying and relaxing.
Address: 10 Bradfield Dr, Fairmount, Johannesburg, 2196
---
Father Coffee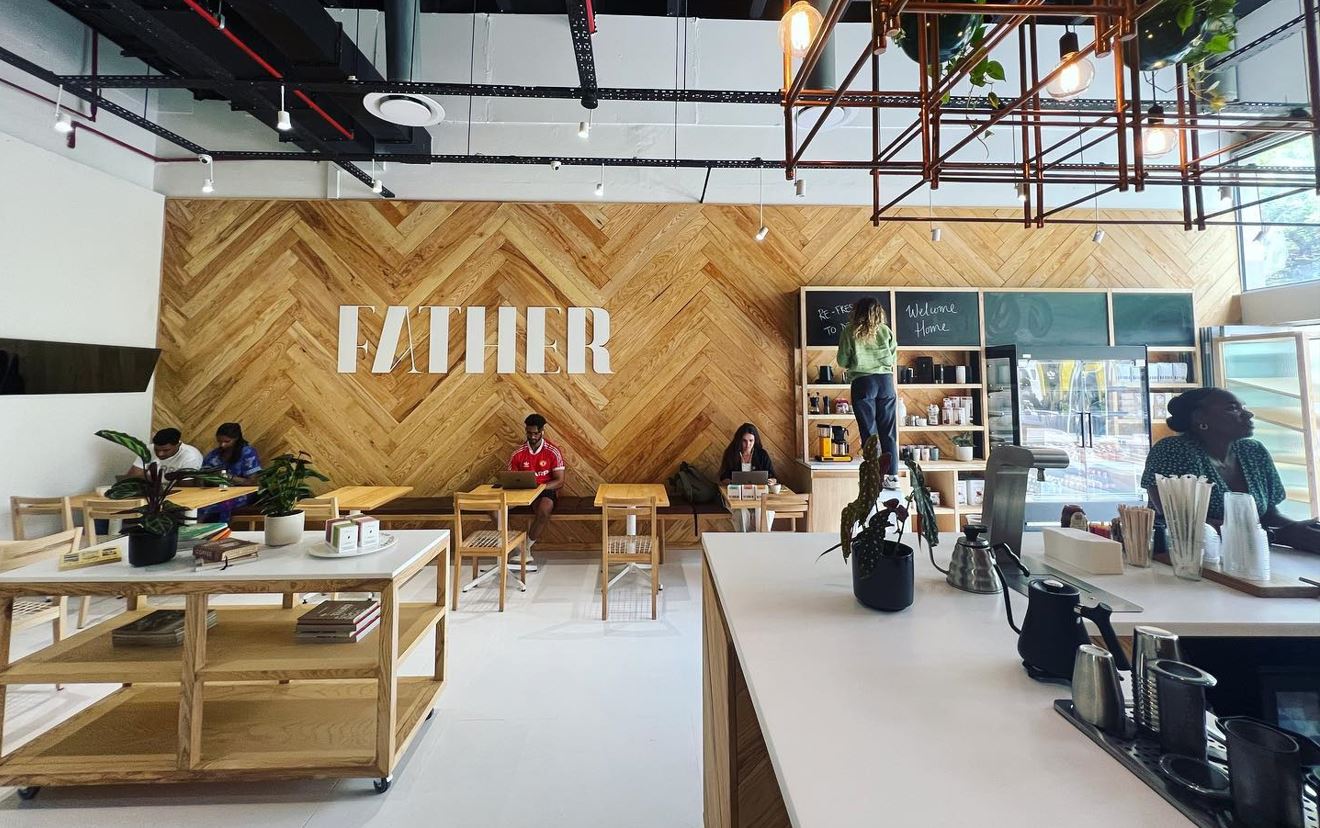 Located in the heart of Rosebank, at The Zone Mall, Father Coffee offers more than just a cup of good coffee. They also offer a chance to taste their coffee through the online shop where you can buy from their wide range of coffee equipment to their beans and make a personalized cup at your own space.
Contact:
Email: info@fathercoffee.co.za
Tel: 082 513 4258
Address: The Zone, 177 Oxford Rd, Rosebank, Johannesburg, 2196
---
Home of the Bean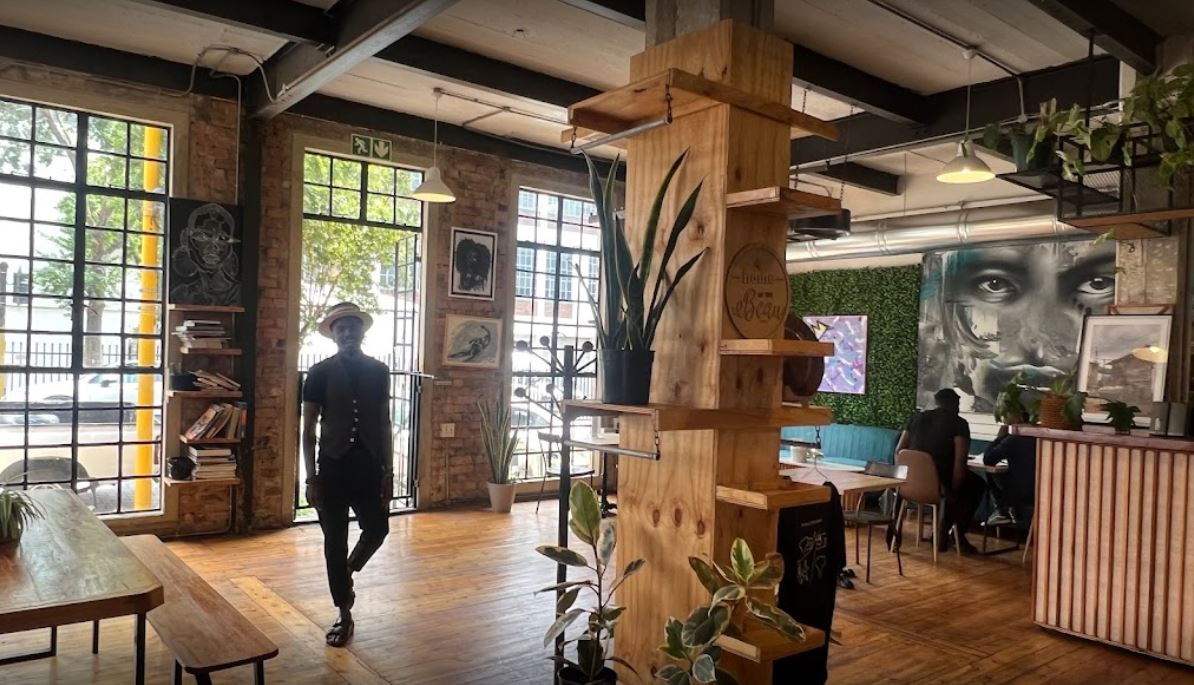 Their name gives it all away. They are literally the home where you find coffee beans. Home of the Bean sells coffee sourced from various roasteries located along the "coffee belt", including Burundi, Ethiopia, Costa Rica and Guatemala. They are located at the heart of the Johannesburg CBD's Maboneng Precinct. Larnie place 😊!
Contact:
Tel: 0765973623
Address: Albrecht Street 24GP ZA
---
4th Avenue Café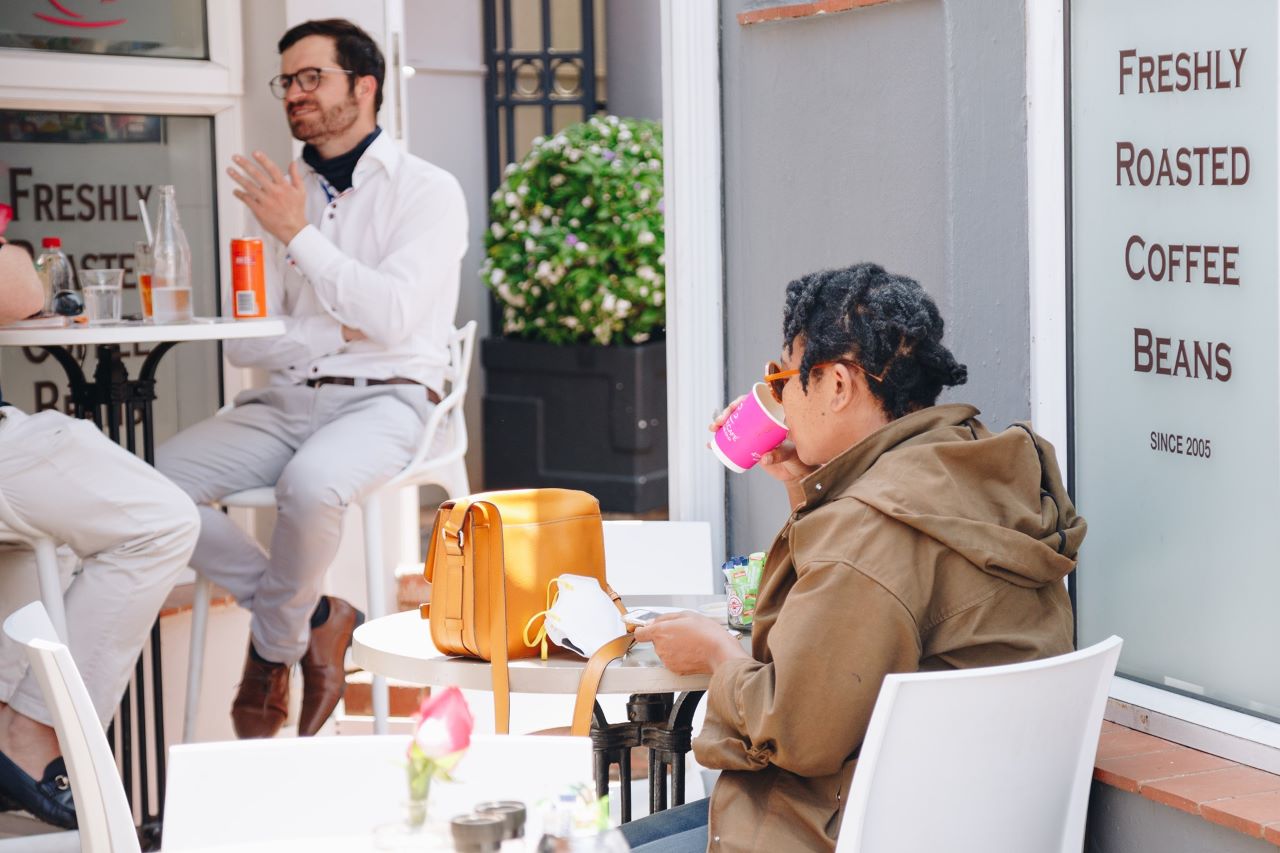 Excellent espresso, pastries, hot chocolate, location, and ambiance. This coffee shop is indeed a great place to kill your time, do business, and to study as well. The coffees and hot chocolates are delicious. The owner was so welcoming and friendly.
Website: http://www.4thavenuecoffee.co.za/
Address: 
4th Ave, Parkhurst, Randburg, 2120
---
The Daily Coffee Café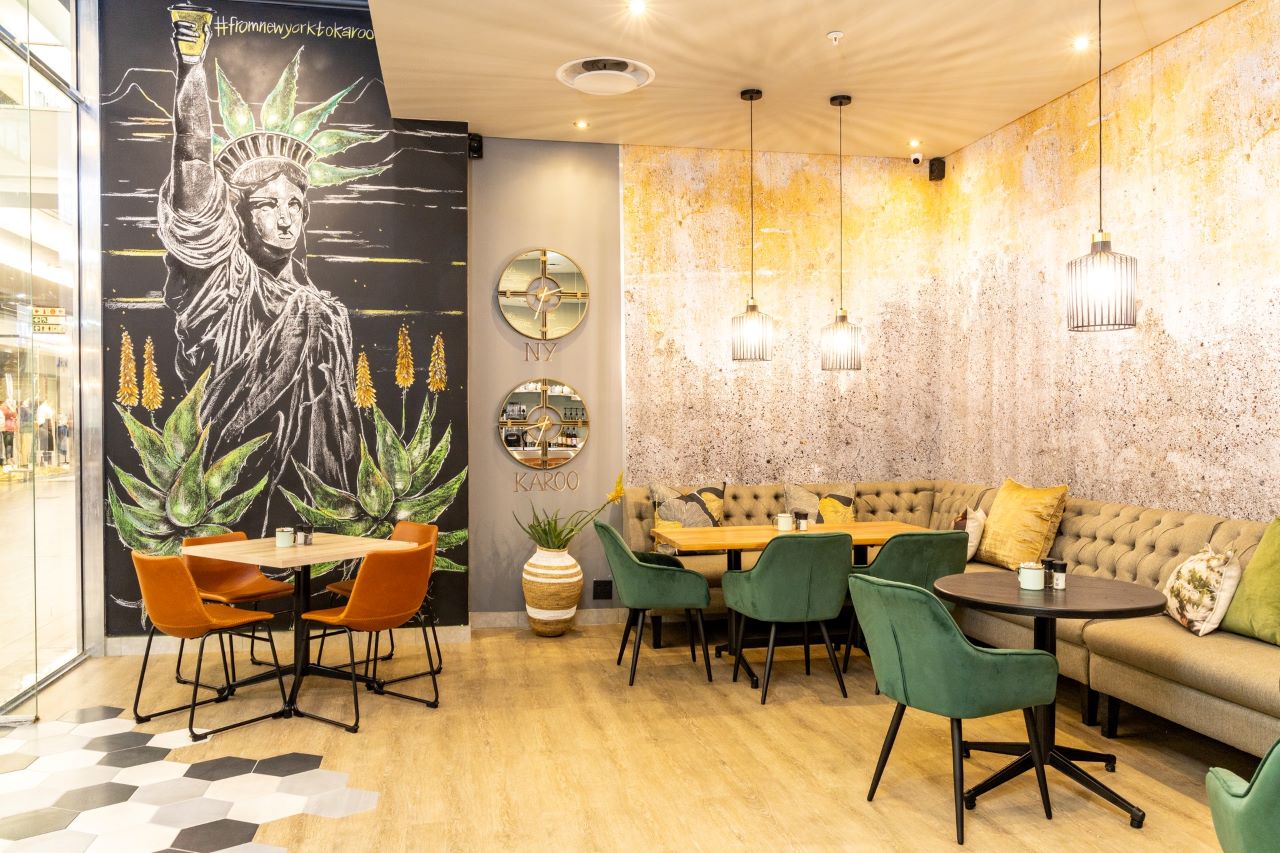 This is one of my personal favourite coffe shops in Johannesburg. Friendly staff, delicious coffee and interesting setting. Consistently good. Good vibes and layout. What stands out about this coffee shop is its interior decor.
As you can see from the image above, it feels very high end and is an ideal place to unwind over a cuppa, or to have a meeting if you are so inclined.
It is located inside of Nicolway Shopping Centre, which has no shortage of coffee shops, but it is definitely a stand-out cafe that holds is own.
Address: Shop L15A, Nicolway Shopping Centre, William Nicol Drive &, Wedgewood Link Road, Bryanston
Website: https://www.thedailycoffeecafe.co.za/the-daily-coffee-cafe-nicolway/
---
Grumpy's Cafe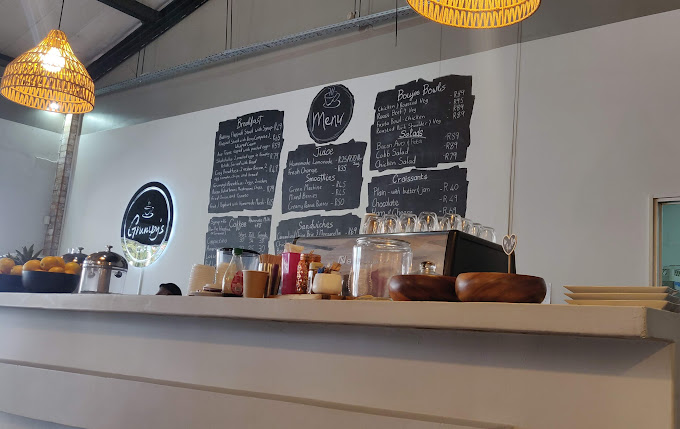 If you are around and nearby the East, and craving for some great coffee, this is where you go. I love the industrial vibe of the place and they have some bakery collection but not really fresh. The coffee is amazing though and they have good good outdoor and indoor seating. Latte is great and the prices are economic. Give it a try.
Address: 
Van Riebeeck Ave, Modderfontein 35-Ir, Edenvale, 1609
---
Seattle Coffee Company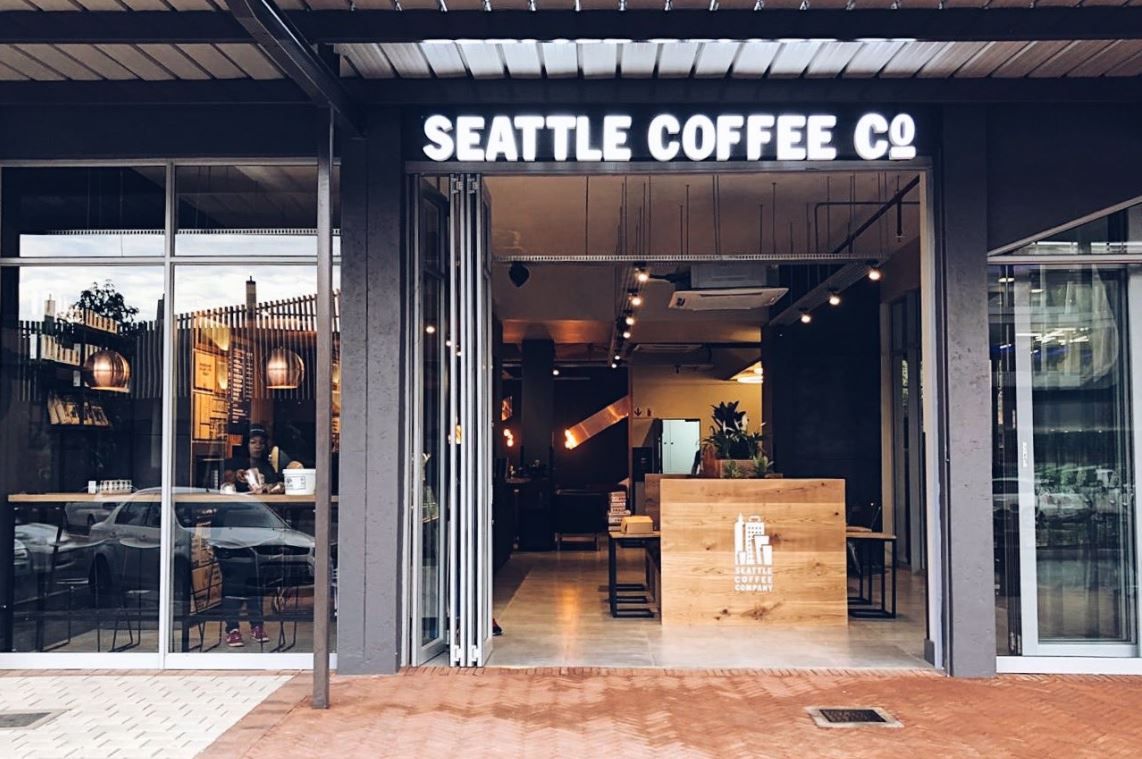 Seattle Coffee! A personal favourite because of its vast availability not only in Johannesburg but countrywide, especially at most Caltex convenience stores.
The staff are always knowledgeable about coffee and product. Well designed inside cafe and outside seating. Set of bags for entertainment.  Great place to relax between meetings. Double shots in espresso drinks, nitro on tap and roasted coffee to take home.
---
Will's Coffee Bar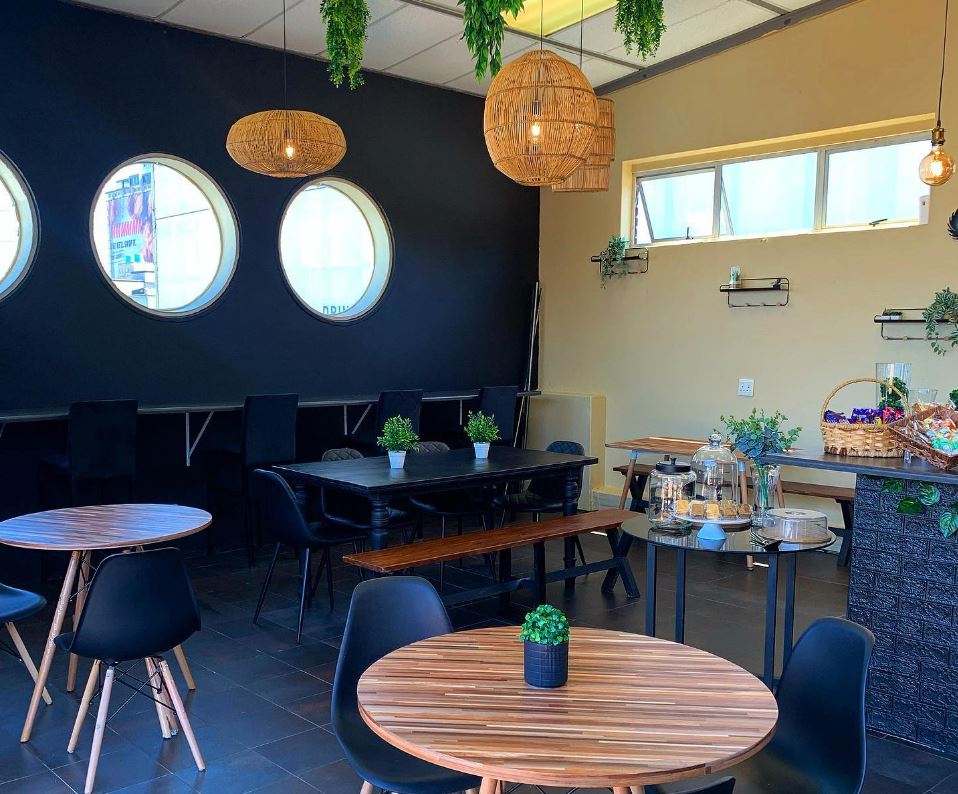 If you are in Braamfontein and in a hurry, grab a Will's Coffee on the go. It comes highly recommended as they also offer a variety of items from coffee to freezos. You can pair your choice of drink with either sandwiches, burgers, or kota, with chips and various snacks.
I really like the wonderful atmosphere, plus good coffee, and nice interior. This is a good place to chill with friends. The drinks and foods were all tasty and worthwhile. If you're up for a fresh place with a laid back vibe, then this is worth checking out.
Tel: 087 265 4385
Address: 167 Smit St, Braamfontein, Johannesburg, 2000
---