If you are looking for the best travel agencies in Cape Town, we've got you covered. It is no wonder that Cape Town, the city that is automatically and universally synonymous with its country, hosts a plethora of travel agencies and tour operators.
With its preceding reputation, Cape Town is a world-class city that is seemingly a continent on its own. It is as cosmopolitan as New York, as industrious as Dubai, as exotic as Brazil, and as advanced as Germany. Therefore, any travel requirement can be met.
Whether it's a request from an internal or external traveler, any need can be satisfactorily met. Consequently, it can be difficult to zero in on the most efficient options. That is the reason this article was created – to help you navigate the complex but exciting world of Cape Town travel agents. Let us dig in…
What Makes a Great Agency
In this post, we'll be reviewing 10 of Cape Town's finest travel agencies. These agencies were selected based on the following criteria:
Company's Google Rating (number of stars out of 5)
Number of Company Reviews
Navigation and Aesthetics of the Company's Website (rating out of 10)
Services Based on Customer Feedback (score out of 10)
The following questions were also considered during the evaluation process:
Does the agency have a website?
Does the agency have a notable/trustworthy number of reviews on Google?
What is the agency's global footprint?
How many years has the agency been in operation?
The agency needed to have a website; one that was easy to navigate. Please note that the reviews are arranged in order of customer preference – you will need to read to the end of the article for a review of the highest-ranking agency in Cape Town. We trust that this will be a helpful guide when it comes to choosing a trusted Cape Town-based travel partner.
List of Best Travel Agencies in Cape Town
Travelstart South Africa

| | |
| --- | --- |
| Google Rating | 4.1/5 |
| Number of Reviews | 2430 |
| Website | 8/10 |
| Services | 7/10 |
Travelstart has Swedish roots but is now an African online travel booking website that has been headquartered in Cape Town since 2010. It currently operates in 15 countries in the Middle East and Africa; it is well-established in the continental travel industry. With its reputational and international influence, Travelstart can manage any booking at a reasonable price. The agency has endless holiday packages for destinations in Africa, Europe, and the UAE. The are one of the biggest travel agencies in Cape Town.
According to its more than 2,000 reviews, most of which were 5 stars, its agents have been professional, efficient, and patient. Travelstart makes our list at number 10 because 21 reviewers expressed various levels of frustration. That is the highest number of negative responses of all the agencies that made this list.
---
Thompsons Travel

| | |
| --- | --- |
| Google Rating | 4.4/5 |
| Number of Reviews | 25 |
| Website | 7/10 |
| Services | 7/10 |
Thompsons Travel has delivered tailor-made travel solutions for over 40 years and has offices in Johannesburg, Cape Town, and Durban. Its value proposition includes the following nouns:
Passion
Purpose
People
Pride
Professionalism
As a leader in the South African travel industry and a member of many travel associations, Thompsons has noteworthy supplier partnerships and a great deal of sector leverage. As a result, the agency has been awarded a multitude of accolades for its travel solutions.
Its Cape Town branch has earned 4.4 stars from 25 reviewers, with sentiments on its service ranging from 'terrible' to 'great service.' It must be mentioned that most of the reactions from customers were positive.
---
Club Travel

| | |
| --- | --- |
| Google Rating | 4.4/5 |
| Number of Reviews | 41 |
| Website | 9/10 |
| Services | 8/10 |
Not only has Club Travel enjoyed an extended and successful history in discount travel but is wholly owned by Travelstart. Its eye-catching website is home to countless deals for popular destinations such as Mauritius, Thailand, Bali, Europe, and South America. The travel agency has been in existence since 1987 and it facilitates bookings for flights, experiences, and tours.
Club Travel also has very few low ratings, receiving only 5 single-star ratings out of 41 on Google. Unfortunately, all these complaints were the most recent reviews and about payment issues.  Otherwise, the agency received much praise for its excellent service.
---
Amazing Holidays

| | |
| --- | --- |
| Google Rating | 4.8/5 |
| Number of Reviews | 13 |
| Website | 10/10 |
| Services | 8/10 |
The first of the lesser-known brands on the list, the agents at Amazing Holidays are avid travelers themselves. They are "life-long learners who are passionate about adventure, culture, technology, and service." In addition to a pleasant website, Amazing Holidays sets itself apart from its competitors by using the latest technologies. It ensures that it "source(s), negotiate(s), and create(s) the most original, creative, competitive, and exciting holiday packages in South Africa." Its holiday packages are not as numerous as the larger brands, but its packages are indeed enticing. Their adventures range from stays in the Maldives to Hungarian Grand Prix excursions.
All their ratings start at 4 stars: averaging at a stellar 4.8. Commenters raved in agreement with the agency's name and repeatedly called its services amazing.
---
The Travel Connexion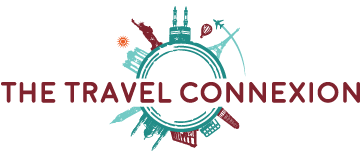 | | |
| --- | --- |
| Google Rating | 4.9/5 |
| Number of Reviews | 14 |
| Website | 7/10 |
| Services | 9/10 |
The creators of The Travel Connexion have over a decade of traveling experience and have used their knowledge to craft travel solutions that cater to Muslim tourists. While the agency will serve any traveler, it wishes to grant Muslim holidaymakers the peace of mind that their practices will be honored during their stays. It promises to add that personal touch to travel by elevating travel to popular destinations like Thailand, Zanzibar, Mauritius, and Morocco.
14 reviews yield an overall and exceptional 4.9-star rating. Customers regard the agency to be professional, quality, responsive, and valuable. One reviewer wrote:
"I recently booked a cruise for my parents through The Travel Connexion, and I was so impressed with the professional and efficient service I received. They are friendly and knowledgeable and went above and beyond to help me find the best possible options to suit my budget. Highly recommended."
---
Steadfast Africa
| | |
| --- | --- |
| Google Rating | 4.9/5 |
| Number of Reviews | 106 |
| Website | 9/10 |
| Services | 9/10 |
With a combined 20 years of experience in the travel field, Steadfast Africa's services are built on 4 pillars:
Personalised experiences
Novelty
Paying attention to detail
Competitive Pricing
Its services are comprehensive; it can cater for corporate travel or safaris. Outside of package deals, it can arrange hotel bookings, villa rentals, and concierge reservations.
It is a vastly regarded agency because out of 106 ratings, there are only 2 single-star reviews.  The remaining ratings are all 5 stars, with the average landing at 4.9 stars. Its customers lauded its knowledge and the ability to create bespoke and unforgettable getaways.
---
Skyborne Travel Agency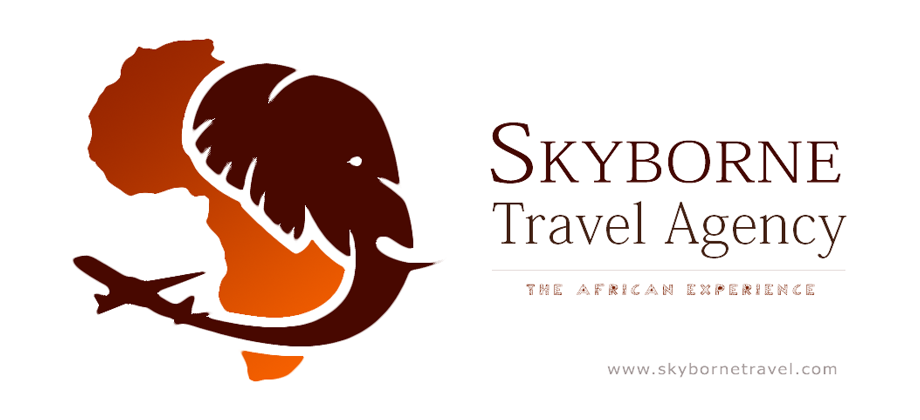 | | |
| --- | --- |
| Google Rating | 4.9/5 |
| Number of Reviews | 23 |
| Website | 8/10 |
| Services | 8/10 |
The Skyborne Travel Agency brand gives a cozy feel. There isn't much information available on its values, but it describes itself as an agency that "provides holiday destination solutions to Africa and beyond. Lodges, holiday homes, safaris, and more to create a memorable African experience."
Maintaining a portfolio of 39 tours, Skyborne focuses on doing travel well. Its customers can attest to this. All of them were so satisfied, that their ratings fell between 4 and 5 stars. Skyborne is applauded for its professional agents.
---
West Beach Travel

| | |
| --- | --- |
| Google Rating | 5.0/5 |
| Number of Reviews | 37 |
| Website | 8/10 |
| Services | 9/10 |
Travel expert Glenda Ingram is the backbone of West Beach Travel. She prides herself in coming alongside travelers to help them create something unique and phenomenal. She is passionate about creating a seamless yet affordable escape for her clients. Her website is structured to survey each customer to gauge their preferences, also providing useful guidance and tips for travel planning.
West Beach Travel has 36 out of 37 5-star ratings. The adjectives used to describe Glenda include attentive, proactive, efficient, and organized.
---
Love Africa Travel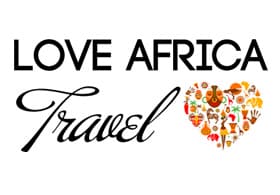 | | |
| --- | --- |
| Google Rating | 5.0/5 |
| Number of Reviews | 20 |
| Website | 7/10 |
| Services | 10/10 |
Love Africa Travel has been in operation since 2012. They focus on travel that centers around animals and the ocean, namely bush and island travel. And to accommodate different budgets, the agency offers SADC, last-minute, and out-of-season rates, as well as other discounts.
Sandy of Love Africa Travel comes very recommended by her clients. All 20 reviewers gave her 5 stars; a score she has held consistently over the last 6 years. And many of the ratings came from clients outside of the country. She made first and repeat visitors to South Africa feel at home.
---
Nanan Travel

| | |
| --- | --- |
| Google Rating | 5.0/5 |
| Number of Reviews | 75 |
| Website | 9/10 |
| Services | 10/10 |
Nanan Travel boasts that its offerings are not generic. The business seeks to familiarise itself with its customers so that its service suggestions are fitting. Nanan, the agency's owner, calls both South Africa and Peru his homes. He has traveled considerably to Botswana, Zimbabwe, Tanzania, Kenya, Namibia, and Mozambique, as well as to Chile, Bolivia, Brazil, and Argentina. Because of this, his knowledge and expertise help him to extend his remarkable travel experiences to others.
It is an inestimable compliment to receive 75 5-star reviews, but Nanan Travel has accomplished it. Nanan is acquainted with the features a hotel, tour, or package needs to provide tourists with the ultimate retreat. Travelers return to their homes rejuvenated, exhilarated, and ready for their next holiday.
Conclusion
Cape Town is a city with the highest standards. While this list may demonstrate that well-known brands are not always the most obvious choice, it captures the fact that exceptionalism is at the heart of every service provider. Smaller agencies attend to their client request readily and attentively, knowing how well-traveled their clients are. It is an advantage that Cape Town's travelers are benevolent with their reviews; they look forward to the opportunity to publicly acknowledge a satisfactory service. It was therefore not difficult to shortlist the finest candidates. They all stood out because they had professionalism and excellent service in common. Their end-users felt heard and appreciated.
If you wish to have the same experience, call your nearest agent today. They will prepare something spectacular for you.