In this article, we will be exploring the topic of travel agencies in the wealthiest province in South Africa: Johannesburg. Johannesburg earned its affectionate moniker – the City of Gold – after large amounts of gold deposits were discovered in its native Witwatersrand hills in the 1800s. Diamond trade was also a major contributor to its growth. The metropolis has sustained this allure and become the economic and financial hub of South Africa and arguably, the continent.
Johannesburg is one of the 100 most urban areas in the world. It has Africa's largest stock exchange and is therefore listed as an alpha global city (a city that serves as a primary node in the global economic network) by the Globalization and World Cities Research Network. It is no surprise then that most of the major South African companies and banks have their head offices in Johannesburg; travel agencies are no exception to this.
Given Johannesburg's reputation as a place of opportunities, travel for business or pleasure is not a luxury (you're either closing a deal or escaping the hustle and bustle). So, finding a suitable travel solution can be unpleasantly time-consuming. This short review of travel agencies in Johannesburg should provide a useful and convenient guide to help you sort through the travel noise.
We will be giving an overview of 10 travel agencies that are beloved by travelers in the megacity. Read to the end to get all the juicy tea on what travel agencies in Johannesburg have to offer you.
---
The 10 Best Travel Agencies in Johannesburg
The best evaluators of a service are its customers. Therefore, these travel agencies were picked based on an industrial track record that is endorsed by the end user: you. By analyzing these agencies through end-user satisfaction, we can gain a clear understanding of what travelers like and dislike. This makes for an authentic review of agencies that summarises the characteristics of a great travel partner, even for an agency that is not on this list.
Modi's Travel

Modi's Travel is described as follows:
They are a family-owned IATA-accredited travel agency that has been in operation since 1978.
They are the oldest member of the Harvey World Travel group of independently owned travel agencies, which is part of BidTravel, the biggest travel consortium in the country. This means that they have access to the best deals in the marketplace.
They can do everything.
Clients seem to agree with the company's assessment of its capabilities because those that ventured into reviewing it on Google gave them the highest ratings. There are 10 reviews, 9 of which gave the agency top marks. Modi's travel was said to provide an outstanding service.
---
XL Fairmount World Travel

With senior travel consultants that have a combined century of expertise, Fairmount World Travel is well-equipped to serve its clients. It can handle all manner of requests ranging from family trips to honeymoons. Its values are to care, go the extra mile, and make people's dreams come true.
Fairmount World Travel is regarded as vastly as Modi's Travel, with their ratings being a copy and paste 9 out of 10 5 stars. One reviewer wrote of the agency: "Personal and great service from start to finish."
---
Harvey World Travel -Evans Park

Harvey World Travel South Africa is proudly a Bidvest company and one of the largest travel consortiums in South Africa. It is passionate about travel and enables independent travel companies to extend that passion successfully and sustainably. It creates long-term relationships and has built a solid network of partners in all major cities across South Africa, Zimbabwe, and Botswana over the last 25 years.
The agency begins the consulting process with a build-my-trip model where potential travelers complete a 13-question survey about their trip needs.
Clients of the Evans Park branch praised Harvey World Travel's ability to secure affordable prices. And 14 out of 16 reviewers gave the agency a 5-star rating.
---
Vivid Holidays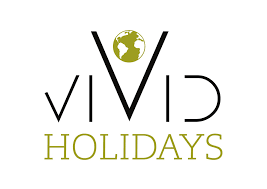 Vivid Holidays provides industry-leading and bespoke holidays to meet and exceed customers' expectations. It has over 10 years of experience in the global travel industry and aims to provide exceptional services together with its suppliers and seasoned experts.
It has a wide selection of dream holidays to choose from. And offers exclusive custom-made holiday packages at a superior rate to all parts of the world including exciting European and Far East cities and laid-back beach holidays.
The agency received an impressive 4.9-star rating from its Google reviews, coming from 28 out of 31 5-star reviews. Vivid Travel's recommendations gave travelers "beautiful" and "memorable" holidays.
---
Ibex Travels South Africa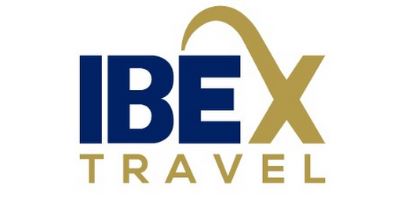 Ibex Travels South Africa is an affiliate of Sure Travel and other travel associations. It offers a wide range of services including:
Flight bookings
It partners with the best airlines for outstanding service and great prices.
Hotel bookings
It can give its customers discounted rates for accommodation throughout the globe.
Custom Packages
Its clients enjoy tailored and sensational experiences.
Cruises
Its cruises are as much about the journey as the destination.
Activities
It can secure world-class activities for most destinations.
Ibex Travels' agents are said to be attentive, cost-conscious, and very friendly. Their services earned them a laudable 27 out of 28 5-star ratings.
---
Travel Time (Pty) Ltd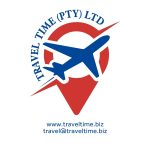 With 10 well-earned 5-star reviews on Google, Travel Time has a great selection of specials and packages for its clients. The agency's ethos is that people are at the core. It wants to help as many people as possible discover new places. It has an advanced booking system that helps take the hassle out of traveling.
Special offers include destinations like Saudi Arabia, the Eastern Mediterranean, Qatar, and Mauritius. Travel Time impressed its clients with its depth of knowledge, so it earned no negative comments from reviewers.
---
AndBeyond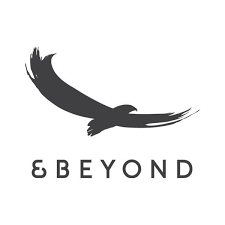 Jomandie Dempers is a travel specialist at AndBeyond who cultivated a conservationist spirit on a private game reserve near Windhoek in Namibia where she grew up. She is a skilled wanderlust woman that is passionate about people, travels, and photography; the travel industry has allowed her the privilege to combine all these things. She hardly leaves her home without her Nikon camera, her rustic Land Rover, a good read, a decent bag of biltong, and some good company.
Jomandie's customers can confirm that she has transferred her pleasures onto them with her services. All 16 of her reviewers believed that her agency deserved 5 stars; many expressed that they gained a new appreciation for Africa after working with her.
---
Marula Escapes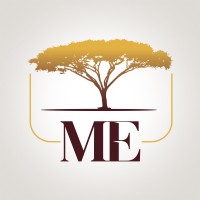 These are Marula Escapes' promises to its customers:
Handpicked Hotels
It works tirelessly to select the best properties to ensure a comfortable getaway.
World Class Service
Its team is comprised of travel experts that are interested in delivering quality service for an effortless travel experience.
Best Price Guarantee
Its primary interest is to create a wonderful time at the best possible price.
The agency has received the highest compliment from its customers with a stunning 22 5-star review summary. Some even went on to say that Marula Escapes exceeded their expectations.
---
Royal Habibi Travel and Tours
Royal Habibi's web page does not include a description of its agency's mission and vision, but it allows its services to speak for themselves. With a positive litany of 29 reviews, all of which are 5 stars, there is not much more to be said.
One commenter said: "Excellent service. I would highly recommend Aasif to anyone who wants to travel. He has a lot of patience and puts a lot of effort into planning your trip which was highly appreciated. A very honest person who will give you the best advice. In terms of pricing, he was able to beat all the quotes that I had received. I definitely will continue booking all of my future trips with him. 10/10"
---
SMS Travel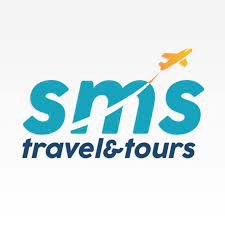 SMS Travel is a leading travel agency in South Africa. It can make any travel dream possible by getting anyone anywhere. It saves travelers time in searching for flights and awesome deals. It has a team of travel connoisseurs; therefore, it executes travel plans with nothing but excellence.
SMS Travel is last but certainly not least on this list because out of 122 ratings, not one is less than 5 stars.
---
The Travel Landscape in South Africa
South Africans, like international visitors, deeply appreciate their country. According to studies by Picodi Analysis and Google, South Africans have an overwhelming and increasing preference for domestic travel (79% of survey respondents specified this preference). Their most favored local destinations are Cape Town, Durban, and Johannesburg. Nature escapes are a high priority, with searches for "game reserve," "nature reserve," and "south coast" up over 100%, 140%, and 90% respectively since 2021. In keeping with the theme of the experiences, searches for "things to do" in various parts of the nation increased by 60% in the same period.
Most South Africans (49%) travel once a year and with their families (61%).
An unfortunate 9% of domestic travelers use travel agencies. Those that do like the convenience (21%), the security (64%), and the saving time on planning (24%) of relying on them. If you have never referred to an agency for help before, you should seriously consider it – you will agree with those that do.
For more on these insightful studies, click here (https://www.getaway.co.za/travel/travel-news/how-south-africans-like-to-spend-their-holidays/#:~:text=According%20to%20the%20survey%20results,domestic%20travel%20to%20going%20abroad.) and here (https://www.thinkwithgoogle.com/intl/en-ssa/consumer-insights/consumer-trends/south-africa-travel-trends/)
---
Conclusion
Travel is number 6 in the top 10 of the most popular leisure activities for South Africans in 2023 (you can confirm this here: https://www.statista.com/forecasts/1266339/most-popular-hobbies-and-activities-in-south-africa#:~:text=%22Reading%22%20and%20%22Cooking%20%2F,in%20South%20Africa%2C%20in%202023). And with the cosmopolitan and dense Johannesburg being a natural proxy for the country, an inspection of the travel agencies in Johannesburg can be a handy tool. Your travel agent can be an indispensable companion, whether you're looking for a short local escape or to go to someplace exotic. As explained by the agencies discussed above, travel agencies have access to remarkable opportunities to affordably visit anywhere in the world. So, if you're in Johannesburg or are looking to visit, trust the reflections in this article from your fellow travelers and contact a reputable agency. You will be glad you did.