Nairobi's mark is in all respects electric. It consists of an ideal African spirit mixed with the Western lifestyle. This is envisioned in any state-of-the-art city that is appraised as a business hub and an entertainment center. This combination is apparent in the dining arena. There are global eateries such as KFC and Subway as well as native hole-in-the-wall dining rooms.
There are quite several attractive areas to relax such as fully-fledged apartments and Airbnb rentals. Nairobi's mark is also well evident in the shopping arena. This consists of open-air markets and fully fledged modern malls. If you are contemplating how to experience some of the best shopping therapy and enjoy your day in the process, some of the best shopping malls to explore include;
Our List of Best Malls in Nairobi
Two Rivers Mall
Two Rivers Mall tops the list of malls where you can find a lot of fun things to do and experience. It is a well-established shopping and entertainment complex situated away from the central business center of Nairobi in Ruaka, Limuru Rd Nairobi. Two Rivers Mall operates from 9.00 am to 9.00 pm daily. It is considered Kenya's biggest mall. It contains massive real estate that consists of more than 200 stores and many eateries.
Two Rivers is a beehive of activities mostly experiencing its busiest times during the weekend. Its magnetic personal charm lies in the entertainment section as opposed to the shopping outlets. This is perfect, especially for those people who would want to unwind after a busy week of work. It has an amusement park that forms an appealing center.
Some of the fun activities at Two Rivers are the Ferris Wheel ride which charges ksh.500 per person per ride, and the flume ride for the same amount. There is also an Airborne Shot, Drop Tower, and Aqua Play. Children's fun activities are also very well looked into such as bumper cars, electric car rides, and VR games. It is the best mall for both children's and adults' fun activities.
Thika Road Mall
Thika Road Mall is older than the Two Rivers Mall. It is situated along Nairobi's Thika superhighway about 20 minutes' drive from the Nairobi Central Business District. It packs quite a punch even though not as much as Two Rivers Mall. It contains more than 100 stores within its area of 10,000 square feet. It is a value mall that provides you with an amazing customer experience.
Thika Road Mall is a showstopping shopping and leisure mall. This magnificent mall provides an exceptional shopping and lifestyle feel to the visitors as well as to the locals. There are more than 100 outlets that provide various luxuries, and comfort in a state-of-the-art shopping feel. It is highly secure with outstanding customer experience, easy to access, luxurious, and has enough parking with highly recommended customer care.
Some of the shopping outlets include Carrefour, Miniso, LC Waikiki, Java House, Art Caffe, Urban Gourmet Burger, EasyGym, HealthyU, Bata, and several banks. There is also a conference activity for exhibitions, conferences, and social events. Enjoy the weekly Maasai market for some souvenirs if you like as well as understand the rich culture of the Maasai people of Kenya.
The Junction Mall
The Junction Mall is situated on the outskirts of Nairobi CBD on Ngong Road Kingara Rd, Nairobi. It is adjacent to Gertrude's Children's Hospital Clinic. It has several selections of shops, dining alternatives, and a cinema. It occupies an area of 24,000 square meters of real estate.
There are about 120 stores that are made up of international brands which are well known. Its vibrant nature makes it a famous shopping mall for Nairobi residents for many years. It is a celebrated entertainment area with a movie cinema as well as a casino and a children's play area. Its operations time are 24 hours a day and seven days on a weekly basis.
Westgate Mall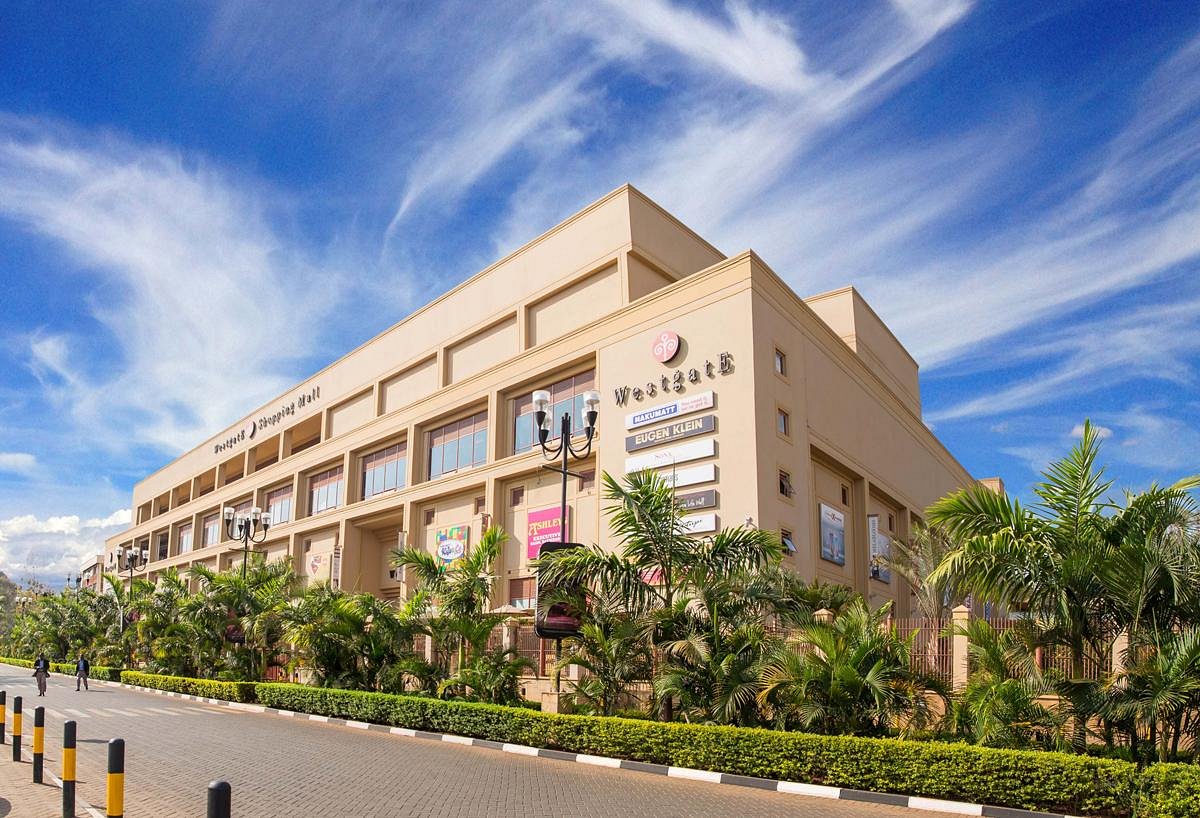 Westgate Mall is situated in the Westland area of Nairobi along 15 Mwanzi Rd. It was opened in 2007. It is an attraction to thousands of international visitors. It is Nairobi's premier shopping mall with an ambiance environment. Enjoy the best variety of fashions and entertainment services in this mall. The mall operates from 9 am to 8 pm daily.
Westgate Mall has had a fair share of challenges after the 2013 attack by terrorists. The siege is today commonly referred to as the Westgate Attack. Despite all this, the management of the mall refused to be cowed and a renovation was done after two years of the attack and reopened again to the members of the public. Today, the mall has regained back its glory among Nairobi's top malls. It is regarded as the most popular mall now than before that fateful siege. It is a good shopping and entertainment hub with over 80 outlets and a choice of entertainment like cinemas and dining options.
The Hub Karen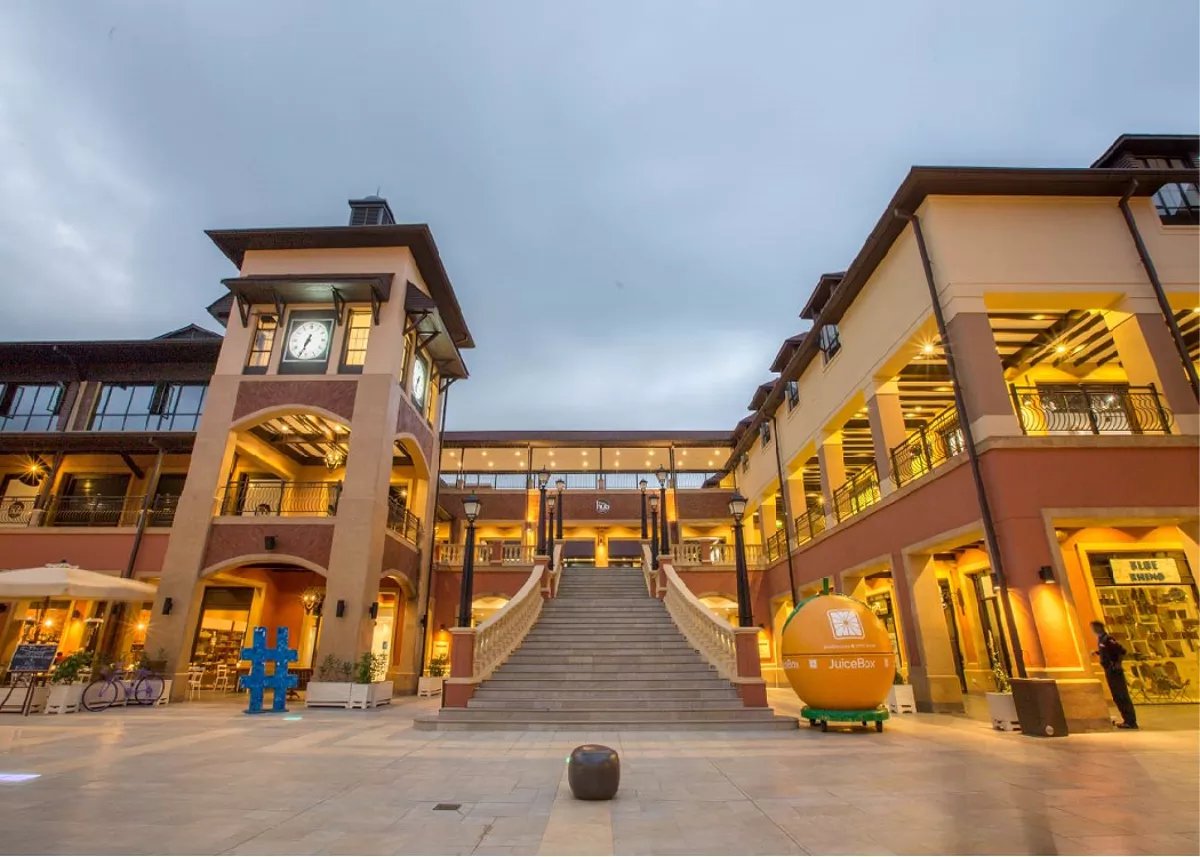 The Hub Karen is situated in the affluent leafy suburbs of the Karen neighborhood. It is along Dagoretti road. Karen is home to the high and the mighty of Kenya's leadership that houses the official residence of the Deputy President. The hub is a huge complex that houses shopping and entertainment joints as well as a fitness and medical center. It occupies an area of 35,000-square-meter and it is projected to be a city within a city in the future.
The Hub Karen is all about the experience. You can spend the whole day in the hub with your needs being taken care of under one roof. This ranges from fashion, entertainment and dining. The hub is also home to local and international retailers alike as it also supports small businesses.
Inside the mall, there are travel exhibitions. The Hub was among the first mall to host Carrefour Hypermarket which is a French retailer and the second largest across the globe situated in East Africa. The Hub also hosts an F&F branch in Africa which is a subsidiary of Tesco a UK fashion brand. Burger king also opened its first restaurant in Kenya at The Hub in 2016.
The Village Market
The Village Market was conceived back in the early 1990s and was realized in 1995 with only 10 stores. It is one of the oldest shopping malls in Nairobi and has experienced tremendous growth with more than 150 stores. It is situated in the Gigiri residential area which is about 9.7 kilometers from the city center on Limuru Road. The location is a busy area as Gigiri houses the UNEP Center and the UN in Kenya. The Village Market is great for people of all ages. It has a distinct design that looks like a typical African market but with modernity inscribed in it. It has a spacious complex that houses some of the renowned brands not only in Nairobi Kenya but across the globe. The Village Market also houses a bowling alley the Village Bowl which is the only one together with the huge trampoline park and a VR gaming arena.
Galleria Shopping Mall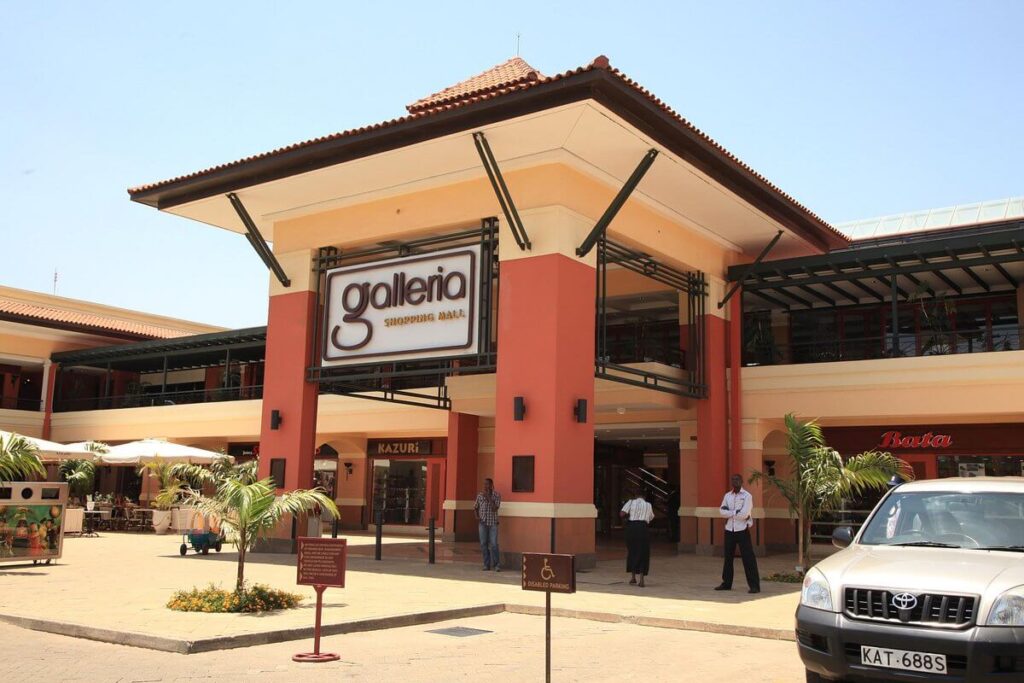 While in Nairobi, you will get to have an urge to visit a couple of its best tourist attraction centers such as the Giraffe Center or the Bomas of Kenya. On your way to these sites, you will use Langat Rd from the city center where you will see a huge complex center on your left. This is the Galleria Mall.
Galleria Shopping Mall is a colorful and vibrant structure. Enjoy the many eateries such as Pizza Hut, KFC, and Subway as well as planet yogurt which offers an unforgettable treat. There are several food courts within the mall. There is a huge Safaricom shop that takes care of your communication needs, as well as a well-stocked Carrefour self-service store. Galleria shopping mall also houses Nairobi Hospital Outpatient Center which is a modern hospital with a state-of-the-art machine in East and Central Africa. It is accredited by the Joint Commission International Association. Galleria Mall is best for tourist attractions as it is located adjacent to the famous Nairobi National Park. In fact, on your way along Langata Road, you will be able to see some monkeys crossing the road as well as other animals within the park.
There is a vast array of restaurants like Chinese cuisine. Enjoy the ample parking that can host more than 500 cars, as well as state-of-the-art children, play area.
Sarit Center Mall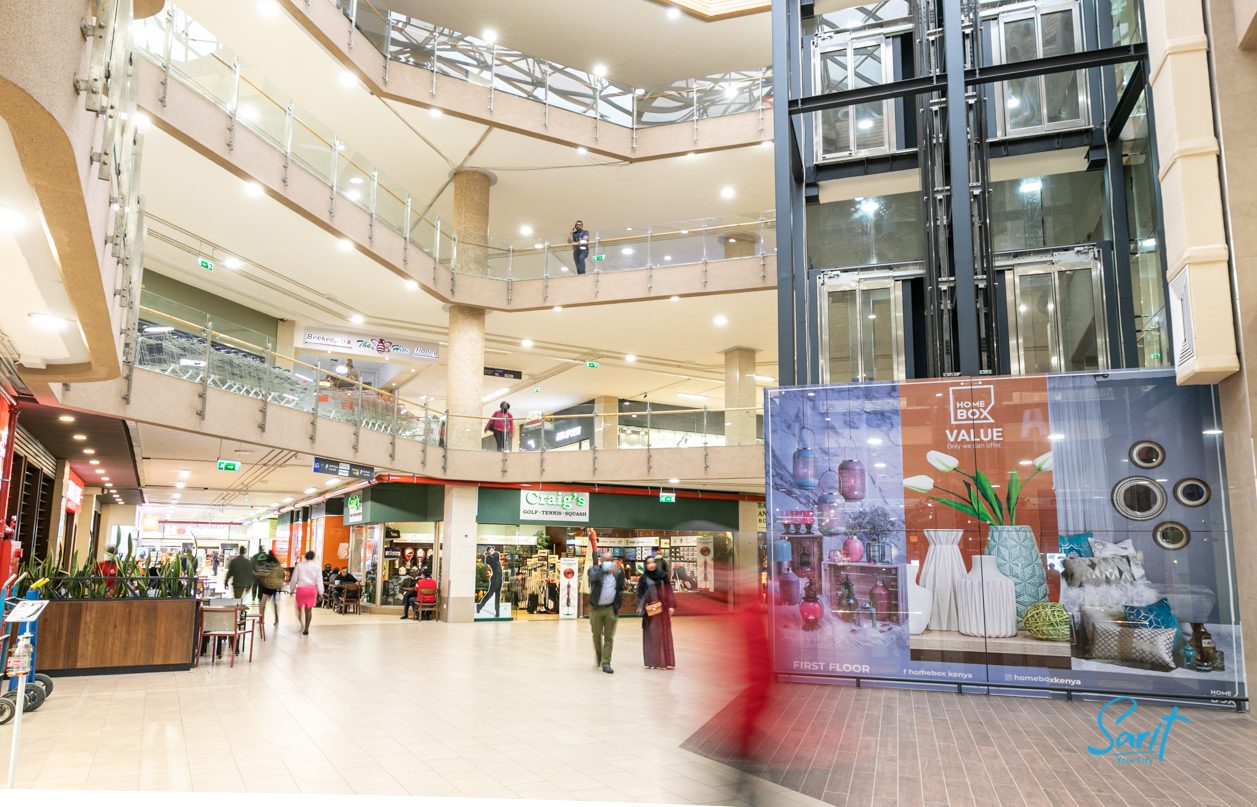 Sarit Center Mall is situated at Pio Gama Pinto Road, Karuma Road, Nairobi. Sarit Center has made a name for itself as it is one of the best shopping malls in Nairobi. It is among the city's oldest, malls. Even though it is not as stylish as the modern structure ones, it has carved a niche for itself as the local shopping area. Its location is just a few minutes drives from the city center. Sarit Center Mall is most likely one of the busiest malls in Nairobi. Sarit Center Mall hosts quite a several expos each year, which gives it its popularity and size as opposed to other malls.
At Sarit Center Mall, you will spend your day shopping and enjoying lovely cafes and restaurants as well as some entertainment. It has a 300-seat cinema, a 1500 sq ft. food court, and a 3,000 sq. ft expo section that is capable of hosting more than 50 stands. It is an interactive shopping mall that provides one-stop access to a complete range of self-service stores, service outlets, entertainment, as well as professional and medical facilities that are not easy to get elsewhere in Kenya. There are large stores such as the Uchumi supermarket, Woolworths, and The One Way. There is also a plan of expansion that will see the mall host more stores shortly.
Garden City Mall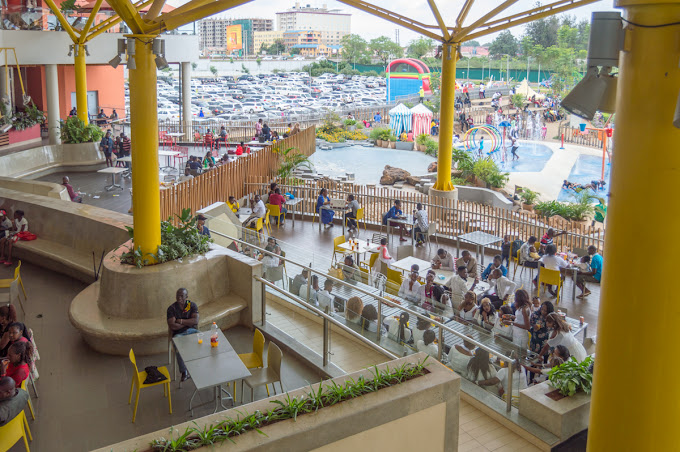 Garden City Mall is situated along Thika Superhighway off exit 7. It is next to East African Breweries Plc headquarters, in Nairobi.
Garden City Mall is Kenya's first combined residential, retail, and office development. It provides more than 400 apartments, duplexes, and family villas. It is a multinational shopping mall that has 60,000 square meters of office space, a modern business hotel, and a state-of-the-art medical center. At its center, there is a three-acre central park, with a children's play area and generous lawns and gardens.
The notion of the Garden City is that which is popular in Western countries. The developers plan to make it a mixed community with several shopping complexes as well as residential and commercial areas under one roof. This means that someone could stay inside Garden City and have everything that they require within their reach. This notion has brought so much fame to the mall. With its more than 100 stores, you can get all that you need under one roof. Enjoy the Maasai market that is scheduled every Thursday and live jazz entertainment every Friday.
Yaya Center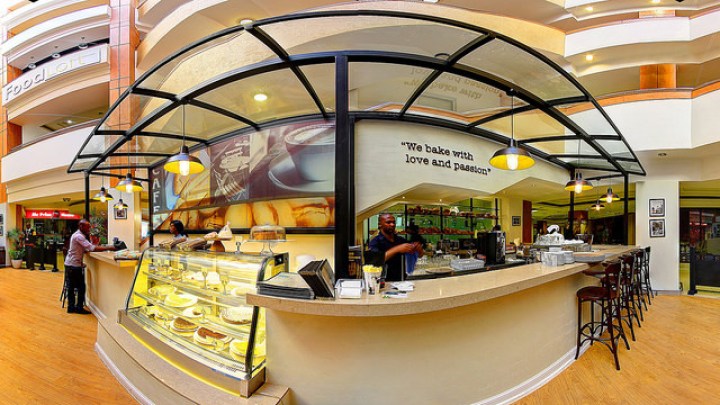 Yaya Center is situated only 5 kilometers from the City Center. You can access it via Argwings Khodek Rd and Ring Rd Kilimani. Yaya Center is one of the leading pioneering shopping malls in Nairobi. It was opened in the late eighties. It is among the leading pioneering shopping malls in Nairobi. It has a retail space that consists of more than 100 shops and offices.
Yaya Center is among the oldest shopping malls in Nairobi. Like the Village Market and Sarit Centre, it is regarded as the "grandfather" of shopping areas in the city. The mall has experienced tremendous growth over the years thereby maintaining its relevancy in an ever-changing shopping scene. Some stores range from fashion to electronics and home décor. In addition, enjoy the several eateries where you can eat various delicious cuisine to your satisfaction.
While in Nairobi, it does not matter whether you are on a search for souvenirs or you're stocking up on groceries, Nairobi's vibrant shopping arenas provide all that you require and many more. This ranges from the bustling malls to the low-key complexes, you will have several options where you can select from.