If you are looking for things to do in Vaal, you are in the right place. The Vaal, located in the Gauteng province of South Africa, is a popular destination for those seeking a break from the hustle and bustle of city life.
The area is known for its tranquil beauty, stunning landscapes, and exciting outdoor activities. Whether you're looking to relax, explore, or indulge in some adventure, the Vaal has something to offer. From water sports to nature reserves and everything in between, there's never a dull moment in this picturesque region.
In this article, we'll take a look at some of the best activities in Vaal, from cruising along the Vaal River to visiting historical sites and exploring the local flora and fauna. So, if you're looking to escape to a serene and beautiful destination, read on to discover what the Vaal has to offer.
Our list of Things to do in Vaal
River Rafting in the Vaal River
Experience the thrill of river rafting in the Upper Vaal River, South Africa's ultimate outdoor adventure. The Upper Vaal boasts stunning landscapes, clear waters, and exhilarating rapids, catering to all levels of rafters, from beginners to experts.
Skilled guides ensure your safety as you navigate through the Class I to Class III rapids, offering a rush of adrenaline and creating lasting memories with family and friends. Discover the region's picturesque beauty as the river winds through lush greenery and rocky outcrops, home to diverse bird species.
River rafting not only provides an exciting experience but also fosters teamwork and bonding, making it an excellent choice for corporate groups and friends seeking adventure. Book a full-day or half-day trip with reputable adventure companies and gear up for an unforgettable river rafting escapade in Vaal!
---
Aquadome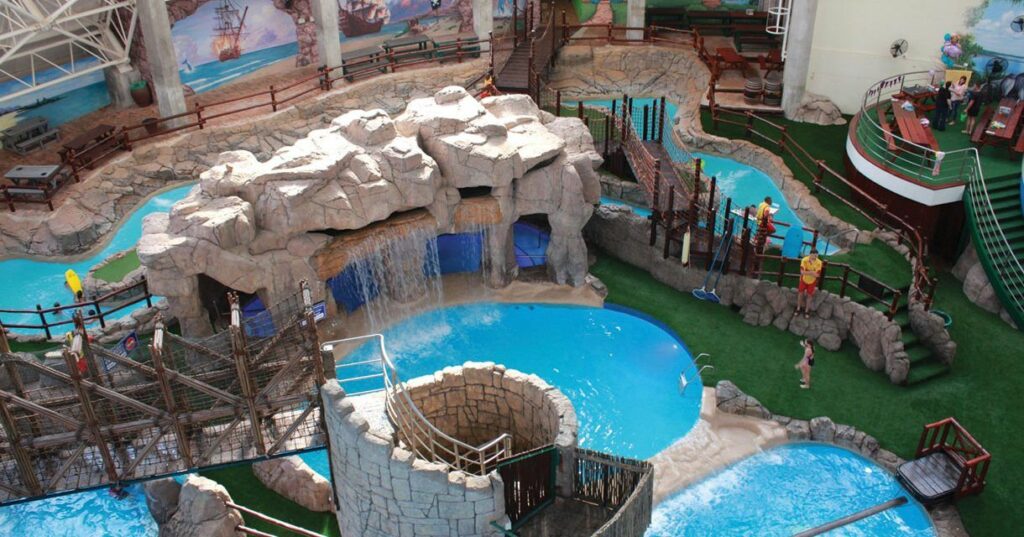 No matter the weather, the Aquadome interior climate control is a splash every minute. Explore the shipwreck, slide down the waterslide, or just take a soak in the inviting sea. When there are fully qualified lifeguards on duty, it's not just enjoyable, it's also completely safe.
An indoor aquatic paradise, the climate-controlled Aquadome is. Regardless of the weather, nonstop fun! The shipwreck can be explored with pals, or you can summon up the bravery to slide down them.
The less daring can unwind by dipping into one of the six heated pools' warm water (Which includes a spa, baby pool, lazy river, main pool, gladiator pool, and white water pool.) Children are allowed to play endlessly.
---
Quad Biking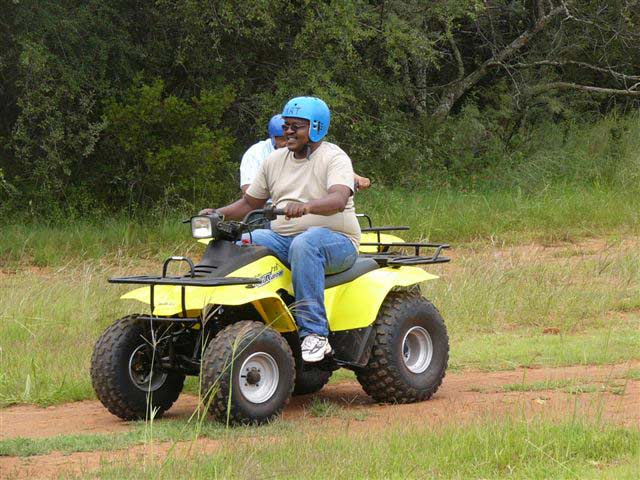 Calling all adventure enthusiasts! Experience the thrill of quad biking in the Vaal, South Africa. Set off on an adrenaline-pumping journey through off-road terrain. Whether you're a beginner or a seasoned rider, quad biking offers an unforgettable escapade that will leave you breathless.
Suit up with safety gear and rev up your quad bike as you embark on a guided expedition led by experienced instructors. Explore the diverse terrain on dusty dirt road surrounded by the region's natural beauty. .
Quad biking in Vaal promises an invigorating experience for thrill-seekers of all ages. So, gear up for an action-packed adventure that will leave you with lasting memories of this magnificent destination!
---
The Emerald Animal World facility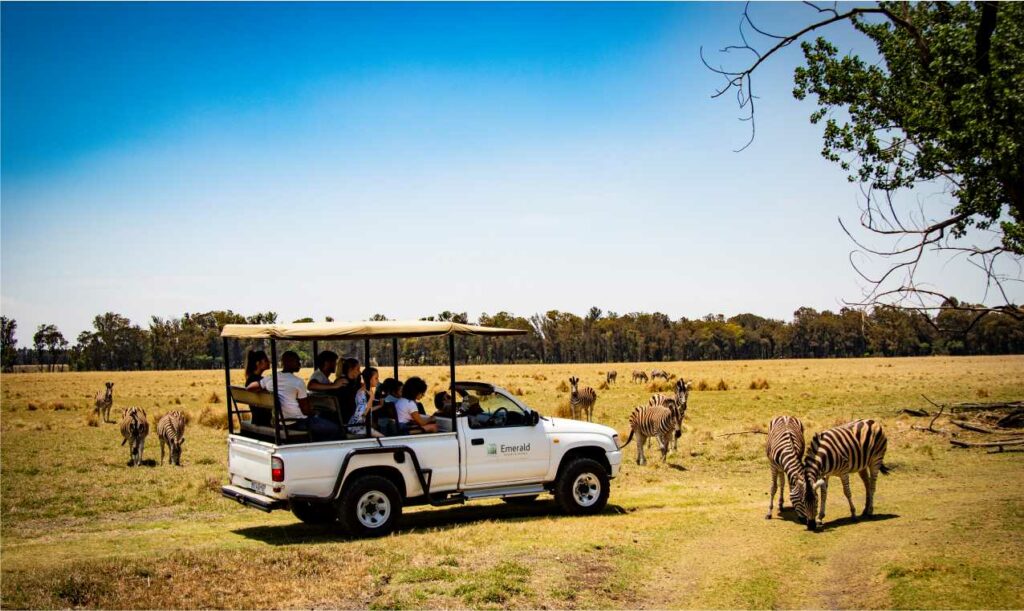 A large range of animals from a different mammal, bird, amphibian, and reptile species are kept at the Emerald Animal World facility. There, you can see many antelope types, birds, and other creatures.
In the Emerald Zoo, you may go on a wildlife journey with your family and friends and see a wide variety of animals, birds, and reptiles. Watch out for animals like flamingos, hippos, iguanas, monkeys, lions, snakes, and antelope.
The entire family and friends will have a good time on a trip to Animal World. Guests learn about all facets of the Zoo and its animals from its knowledgeable Animal World team members who lead interactive sessions.
---
De Garve Brewery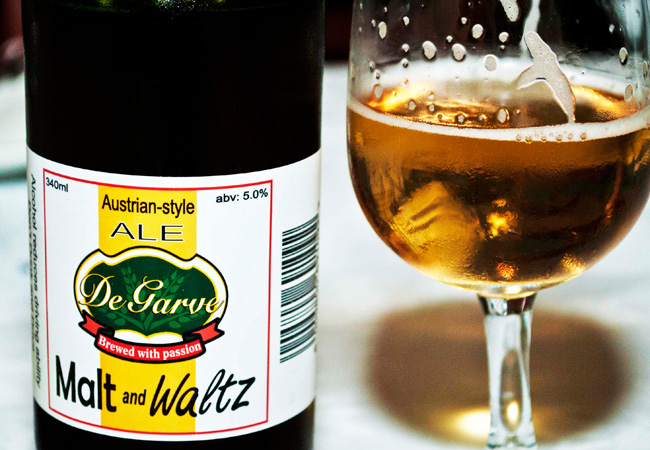 The Vaal Triangle's Vanderbijlpark's De Garve Brewery was the region's first microbrewery to operate. A great setting for constant attention has been created by the construction of the brew house on the land behind the home.
All beers are "made with passion" in this brewery and are produced using traditional brewing techniques. The tasting room on the property has a distinctive atmosphere that you will like. As you sample the beers, your hosts will fill you in on the process of creating beer and other interesting beer-related information. This experience will be completed with a tour of the brewery.
Sylviavale Heritage Village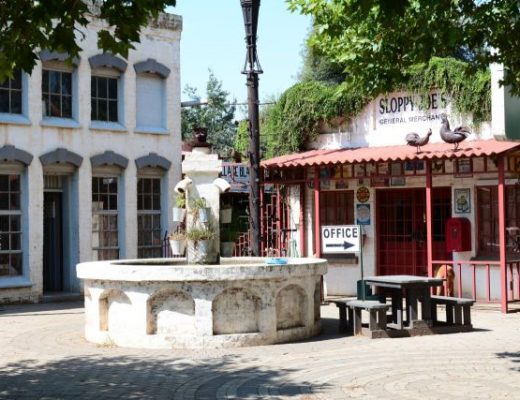 The steam engines and vintage and antique cars are the focus of Sylviavale. The exhibits span a wide range of subjects, including technological heritage as well as cultural, historical, and sociopolitical concerns. Guided tours can be provided, while self-guiding is allowed.
There is a part with a variety of antique vehicles, as well as bicycles, tractors, and wagons. Then there is a section with vintage automotive accessories, such as signs and car parts. The museum's section recreates a street scene of life in the 1930s and 1940s using scaled-down versions of businesses, general stores, and barbershops.
The museum hosts historic automobile, tractor, and boat auctions. A tea room and a pub are also present. On request, the museum is also open every day and on weekends.
---
Liquid Lounge, Vaal River cruises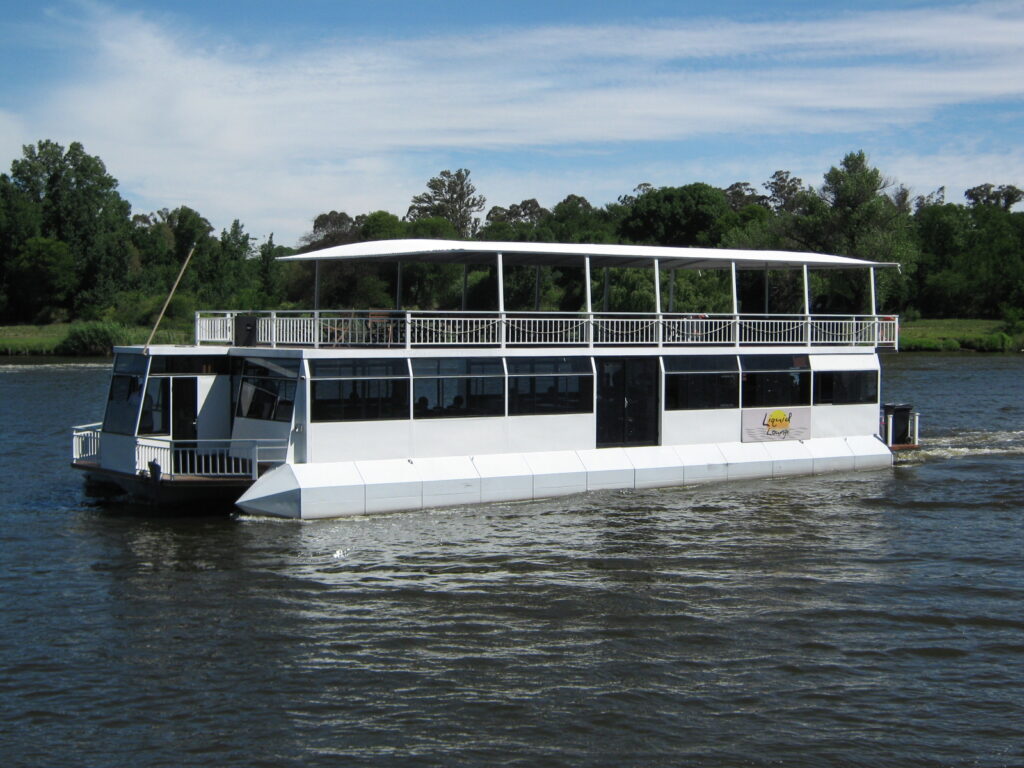 The Liquid Lounge is still the most sought-after riverboat for private events and business gatherings. Liquid Lounge should be your first choice for those significant birthdays, anniversaries, baby, and wedding shower celebrations. They understand that you're searching for something special, a location that not only meets all of your needs but also throws a party that will last a lifetime.
Not only is Liquid Lounge the greatest place to host a birthday party, but its location, along the Vaal River, is breathtaking. This place is a national treasure because it combines beautiful scenery with some of the best real estates in the nation. They conduct open Sunday cruises for tourists who aren't attending a private or business event. On a Sweet Sunday, spend time relaxing with your family and friends to see a Vaal cruise on South Africa's best river boat.
---
Sharpeville Heritage Precinct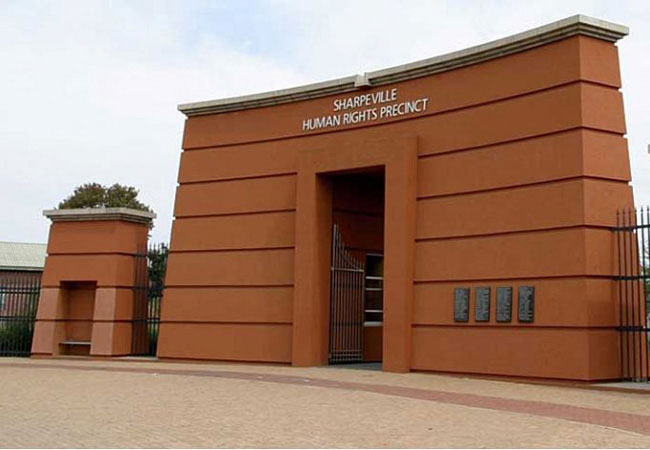 The Sharpeville Heritage Precinct is devoted to the men and women who endured such hardships during this awful time, as well as to their surviving families, the community, and themselves. In actuality, it serves as a monument to human rights in South Africa, and it welcomes both residents and guests to share in its profound reverence and poignancy.
The Phelindaba Cemetery and a Constitution Walk are also located in the Sharpeville Historic Precinct, where many local residents and victims of the massacre are buried. On March 21, 1960, 69 peaceful protestors were killed and 180 others were injured at this location as a result of police officers firing unnecessarily.
---
De Kraal Antiques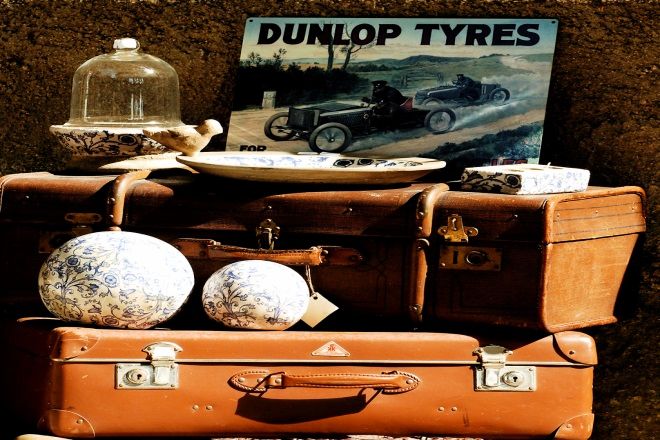 Are you addicted to collecting old things? De Kraal Antiques is the spot for you if you're looking for a large variety of farm antiques and unique and unusual furniture pieces. A fantastic range of vintage engines is also part of the collection.
De Kraal's owner visits sales across the nation to make sure there is always a nice selection available for purchase. You never know what you might find, so go have a look. De Kraal Antiques & Collectibles in Vereeniging has an "old kraal" feel and is stocked with various basic furnishings and antiques in the old farm style. The majority of what you will discover here is special, uncommon, and fascinating.
---
The Art Farm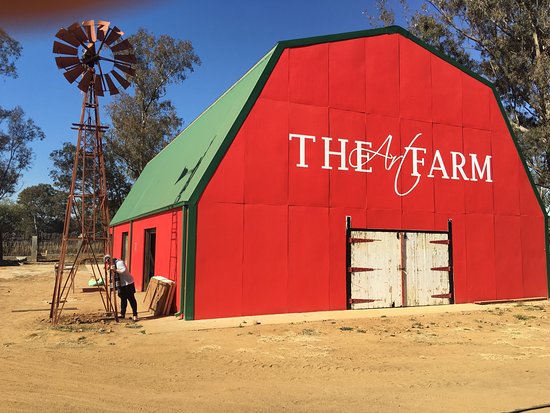 A broad range of fresh vegetables, cheese, delectable freshly baked cakes, cookies, rusks, biltong, meat, and preserves are on display at the market. Meals can be enjoyed in the Food Court while children play in the kid's section. Of course, a locally produced craft beer completes the meal perfectly. Beautiful keepsakes and reminders of your time in South Africa can be found in handcrafted wooden crafts and distinctive beaded goods.
In the Craft Yard's Art in the Garden section, artists are welcome to display their works, which are also for sale. They are extremely unique additions to any house. This is a spot where shopaholics can spend their ideal Saturday morning because there are also stores offering furnishings, apparel, and accessories. Anybody feeling inspired and ready for a change can purchase Tjhoko paint and other art and craft supplies from The Art Farm Craft Yard Market.
Live musical performances take place, enhancing the lively atmosphere. The Art Farm is home to a café, dining establishment, gallery, and winery. There is even a farmyard where kids may pet and feed the animals, as well as ride ponies. From 9:00 am until 5:00 pm on Saturdays, the market is open.
---
Compu-Kart Raceway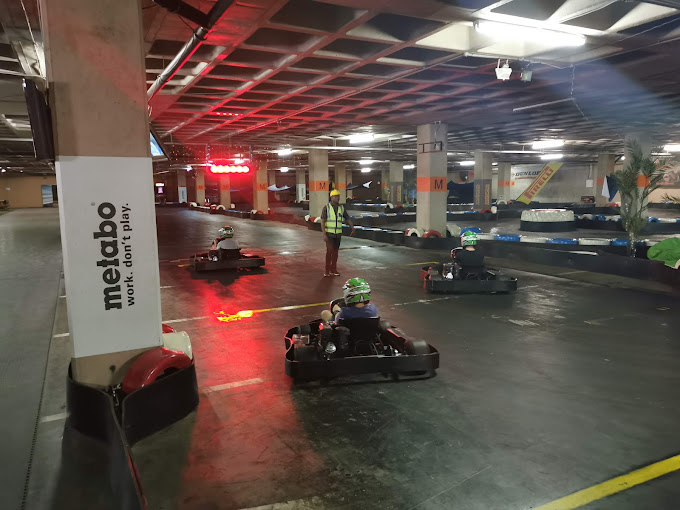 Compu-Kart Racing, one of the best indoor go-karting experience in the country. Both adults and kids, as well as inexperienced and seasoned drivers, can use their products.
To test your speed, challenge yourself to a race with loved ones. Since you must put on protective clothes before you get behind the wheel, safety precautions are observed. In addition, the tracks are well-kept for a comfortable drive.
Deneys Croc Ranch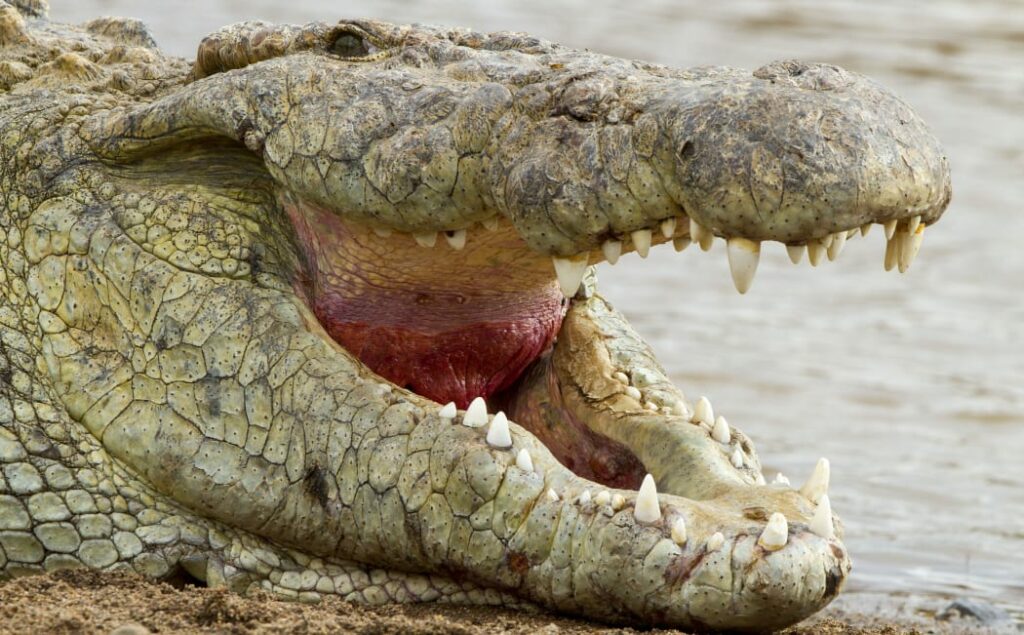 The deadliest reptiles in Africa may be seen at Deneys Croc Ranch in Deneysville, Vaal, where you can bring the kids. The rare opportunity to visit the oldest pre-Jurassic survivors in the world is just a few minutes away. In existence for 200 million years, crocodiles are still going strong. Crocodiles existed long before there were dinosaurs.
You may learn about the Nile Crocodile and the numerous facets of crocodile ranching on daily educational excursions. The strength and power of a crocodile's jaws and teeth, as well as his speed, can be seen firsthand during feeding time visits. You will discover some amazing information, such as the name of a bunch of crocodiles that are basking in the sun.
---
Jabulani Butterfly Garden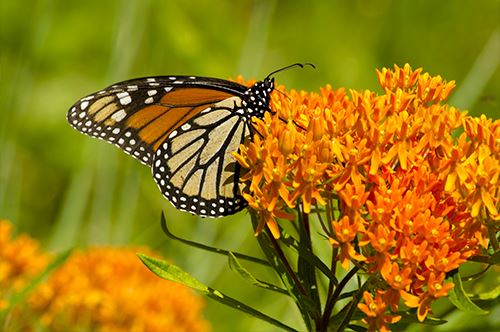 Looking for a spot to escape away from the butterflies flashing in various colors? See the Jabulani Butterfly Garden instead? You may feel good about yourself in this vibrant area for all the right reasons. This gorgeous garden, which is covered in aromatic flowers, is home to numerous lovely butterflies.
Many exotic butterflies will hover over and around you as you go through the flight house. Other creatures in the terrarium are also available for viewing. Your heart will be filled with a once-in-a-lifetime experience after seeing this garden, which will bring back fond memories of your youth.
---
Stonehaven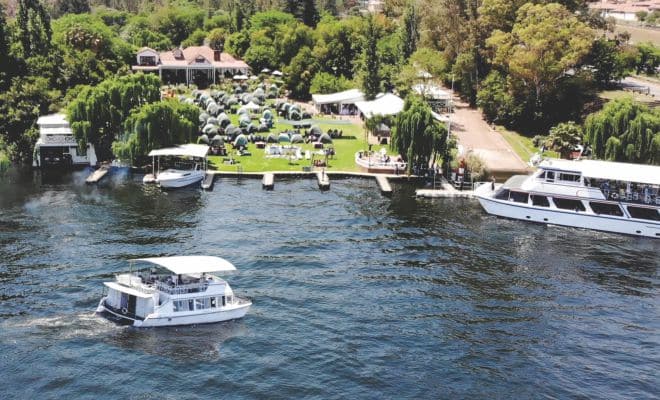 The largest outdoor Garden Restaurant in South Africa is located here. As you walk through Stonehaven's cobbled pathways that lead you past the tiny herb garden, more than 1000 rose bushes, and the mature gardens and meadows that sweep down to the Vaal River, you will enjoy being greeted by the relaxing and pleasant atmosphere.
At Stonehaven on Vaal, there are numerous dining alternatives available. The garden and lawns, where you may enjoy dining beneath a gazebo, as well as the Dining Terraces offer a lovely setting for dinners throughout the summer that look out over the river. Another excellent location for casual family meals is by the pool while your kids cool off.
With its roaring and crackling fireplaces and plenty of antiques, nautical decorations, and memorabilia, Stonehaven's cozy River Tavern is the perfect spot to experience winter. The food in Stonehaven is robust in portion and freshly made with regional ingredients. The menus range from casual pub fare to more formal restaurant cuisine with a combination of traditional and contemporary foods. At Stonehaven, homemade puddings are a special treat.